Main — War — Abuse of humanitarian aid worth over UAH 60 million was exposed
War
Abuse of humanitarian aid worth over UAH 60 million was exposed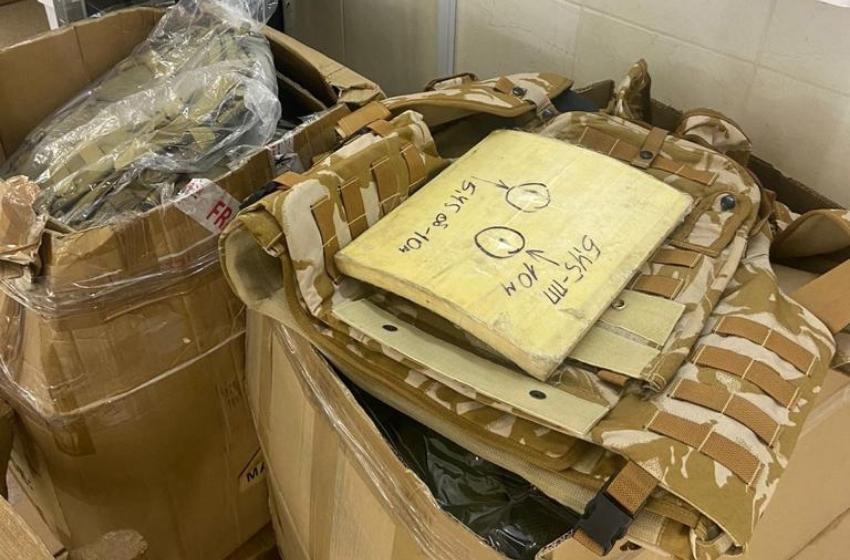 ---
Detectives of the Main Detective Unit of the Bureau of Economic Security of Ukraine exposed and stopped the scheme of importing tactical ammunition and military goods under the guise of humanitarian aid.
The activities were carried out with the operational support of the Main Directorate of Counterintelligence Support of Critical Infrastructure Facilities and Counteraction to Terrorist Financing of the Security Service of Ukraine and under the procedural guidance of prosecutors of the Office of the Prosecutor General.
The investigation has identified several citizens from the Dnipropetrovsk region who left Ukraine based on forged documents at the beginning of the full-scale Russian invasion to avoid mobilization.
In addition, the criminals, for profit, at the expense of volunteers, began to import bulletproof vests, helmets, knee pads, pouches, thermal imagers, binoculars, optical sights, unmanned aerial vehicles and more. Subsequently, they were sold on the domestic market of Ukraine at prices three times higher than the purchase price.
According to the investigation's information, the attackers sold military and dual-use goods totaling more than UAH 60 million.
In order not to pay customs and other payments in Ukraine, the offenders imported products under the guise of charitable assistance. This allowed them to evade taxes amounting to more than UAH 20 million.
As a result of authorized searches of a warehouse in Kyiv, a large number of military goods were found.
Documents confirming that the goods entered Ukraine under the guise of humanitarian aid and evidence of the sale of these goods via the Internet were seized.
Bank accounts used in illegal activities have been seized. One of the defendants in the criminal proceedings was informed about the suspicion. The issue of transferring the seized property to the needs of the Armed Forces is being resolved. The pre-trial investigation is ongoing.
---