Main — Business — Academy of Agrarian Sciences of Ukraine presented a new variety of hemp, which can also be used for military needs
Business
Academy of Agrarian Sciences of Ukraine presented a new variety of hemp, which can also be used for military needs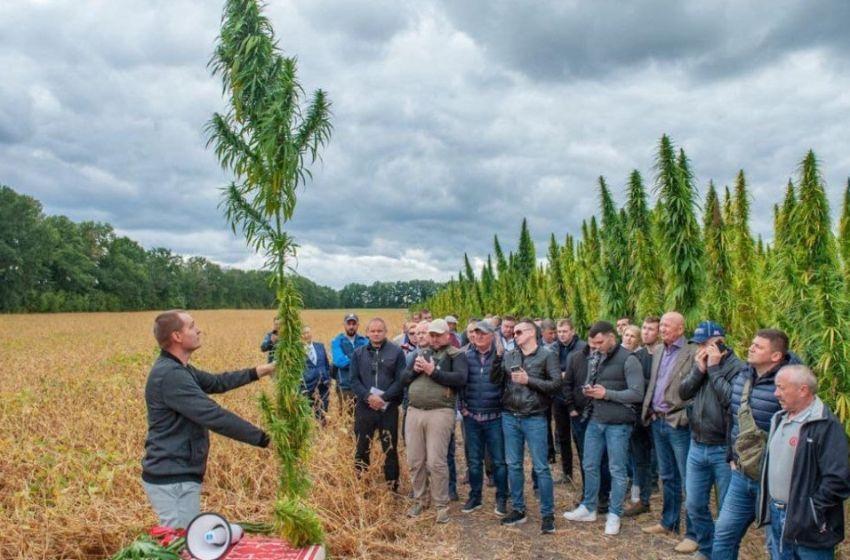 ---
Specialists of the National Academy of Agrarian Sciences of Ukraine (NAAS) have bred and presented a new variety of universal sowing hemp "Sofia", in which either the fibers of the plant, or its seeds, are suitable for use.
---
Its cultivation provides opportunities for the development of various sectors of the Ukrainian economy, including the defense industry, which is especially important in the context of a full-scale Russian invasion of Ukraine, according to the website of the Academy.
According to NAAS, technical hemp is the basis for the production of gunpowder and raw material for ropes and parachutes. Hemp fibers are lighter than synthetic Kevlar, which is used to make body armour, and armor plates made from hemp can withstand armor-piercing bullets.
NAAN clarified that hemp is used as a fabric for sewing natural military clothing, underwear, and can also be used for construction and building insulation.
A new variety of hemp was presented the day before during the Hemp Fest in the Sumy region. The festival was attended by 80 leading scientists, farmers, businessmen and experts in the hemp industry from ten regions of Ukraine.
During the event, among other things, issues of legislative regulation in the field of industrial hemp and plant processing were raised, depending on the needs of the Ukrainian economy.
---