Main — Business — All industrial parks of Ukraine in your smartphone
Business
All industrial parks of Ukraine in your smartphone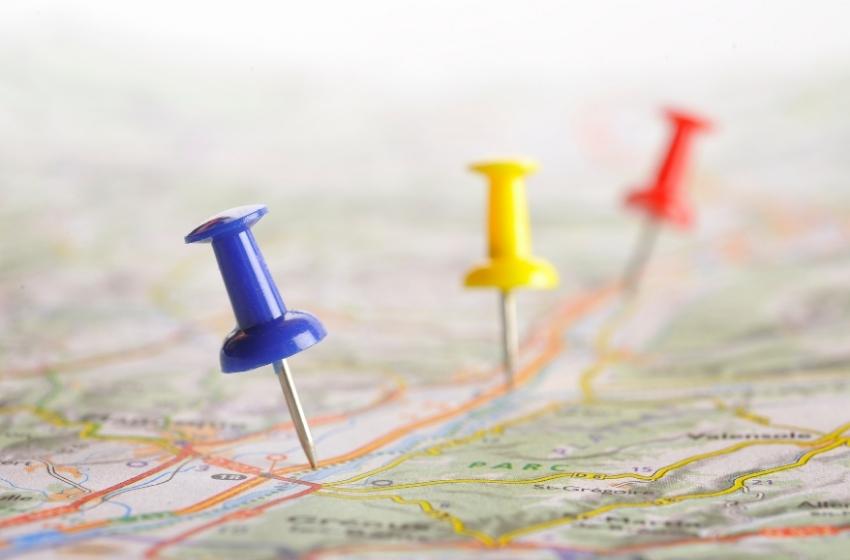 ---
Sergej Strajnak, a Slovak with Ukrainian roots has released a free English-language mobile application about industrial parks in Ukraine for the IOs operating system by Apple.
---
The free iOS application InvestUkraine about all industrial parks of Ukraine, where companies can establish, for mobile phones was developed in his spare time by a developer from Slovakia: Sergej Strajnak.
This application shows not only Ukraine's industrial parks, but also its investment potential and Governmental benefits.
The application has great prospects as modern technology moves the world. There is also a version for Android (but very simple). The developer intends to work on the best versions for mediation for Android. This iPhone application will make the country's investment potential visible in Ukraine, as anyone with an iPhone can download it for free and share it on all social media.
---
Sergej, 34, got his name thanks to his Ukrainian roots.
I am originally from Slovakia, the city of Kosice, but I have Ukrainian roots. My native language is Slovak, I also speak English and German. My great-grandfather was a Ukrainian (Cornel Futei) from Ternopil. At the age of 27, he left for Czechoslovakia, where he got married, and then went to work in Argentina (around 1930). I also have a (remote) family, who lives in Buchak (a village in Ukraine, Cherkassy region). Thanks to our Ukrainian roots, my parents gave me the name Sergej.
While traveling, I fell in love with Ukraine, as well as with a Ukrainian girl.
I like Ukraine. I visited Transcarpathia, Lviv and 140 km beyond it. My love one is Ukrainian. When I learned more about Ukraine, I saw the potential of this country. There are also many poor people here who would be grateful to foreign investors. I felt that I wanted to do some kind of good deal for Ukraine.
For the investor to fall in love with Ukraine too
Sergej put the coordinates of industrial parks in Ukraine in his application so that it would be easy for an investor to reconsider promising places. Everything is very simple, the corresponding icons are displayed on the map of Ukraine. Also, an investor can learn about governmental support for the investments, such as exemption from customs control on goods for the purpose of investment, or receiving various benefits.
An important menu item is "Benefits of Investing in Ukraine". It contains geographic location and climate, richness of natural resources, common European traditions, culture, work ethic, etc. In addition, the application offers the successful stories of foreign companies in Ukraine.
The main goal is to present investment opportunities for foreign investors and show where to invest

Sergej Strajnak
Ukraine helped
During the development, Sergej Strajnak contacted the Ministry of Economic Development, Trade and Agriculture of Ukraine, which fully supported his work.
Free download
The iPhone app makes the Ukrainian investment potential visible in Ukraine, as anyone with an iPhone can download it for free and share it on social networks. According to Sergej, Ukraine has a huge potential that is just waiting to be discovered.
This is a real programme that will be updated in the upcoming months / years and will represent the modern investment potential of Ukraine and industrial parks, as innovations and modern technologies are part of the investment world.

Sergej Strajnak
The application has great promise, as modern technologies move the world.
Made with love for Ukraine
When the application becomes known, it will show the potential of Ukraine and industrial parks, where foreigners can create companies in various fields. And then foreign investors will be able to invest their resources in the construction of factories, giving jobs to people and pouring funds into Ukraine in various areas. I am doing this application with respect and love for Ukraine.
The Odessa Journal reminds that according to the Ministry of Economy of Ukraine, as of July 2020, 43 industrial parks are included in the register, 23 of them designate management companies, and seven have members.
Brief information about the author: Sergej Strajnak previously worked at SARIO (Slovak Agency for Investment and Trade Development), where he managed the region of Eastern Slovakia not only in industrial parks. He has been working for an IT company for the last 7 years and in his spare time develops applications for iPhone.
Sergej Strajnak Facebook | Linkedin
---