Main — War — Amnesty International's scandalous report on Ukraine to be verified by independent experts
War
Amnesty International's scandalous report on Ukraine to be verified by independent experts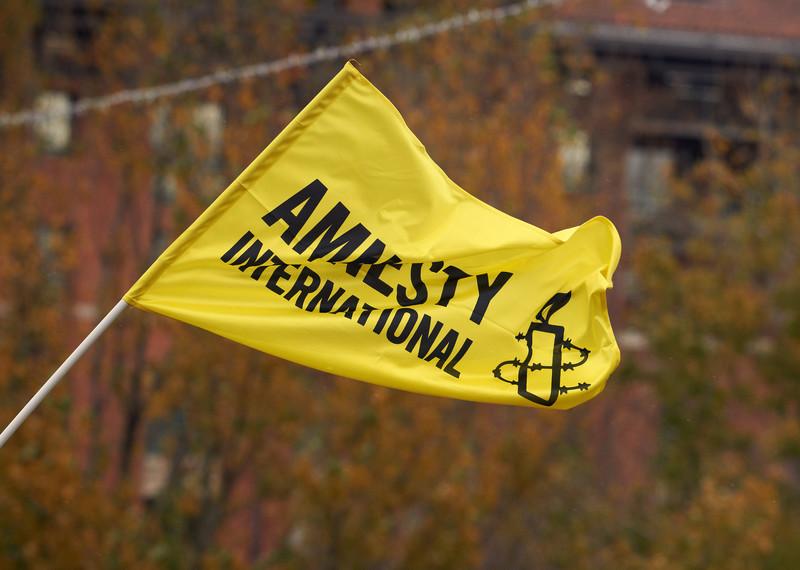 ---
The international human rights organization Amnesty International initiated the process of studying its report, in which the Ukrainian military was accused of violating the laws of war by independent experts. DW reports.
So, the organization said that the study of the report was "initiated at the international level."
We are talking about checking the process of preparing the material and the report's legal and political analysis.
"We want to understand what exactly went wrong and why, to learn from and improve our human rights work," AI says.
The organization says the press release on their research was made public without sufficient context. They also admit that they reacted incorrectly to the scandal around the report.
"It did not pay due attention to Russian aggression in violation of international law and the numerous war crimes committed by the Russian military and documented by Amnesty International. … The findings were not conveyed with the delicacy and accuracy that should be expected from Amnesty. This also applies to subsequent communication and the reaction of the International Secretariat to public criticism," the human rights activists say.
AI also said it condemned the "instrumentalization of the press release by the Russian authorities."
Earlier, the Center for Strategic Communications stated that independent journalists and volunteers were involved in collecting evidence in the Mykolaiv, Kharkiv, Donetsk, and Lugansk regions. At the same time, most of the materials for the report were obtained in the course of a survey of people who were evacuated to the temporarily uncontrolled territories of Ukraine: the territory of Donetsk and Luhansk regions or Crimea.
In particular, according to the information of the Center, the material was collected on the territory of filtration camps and prisons, a survey was conducted among those who "wished" to provide this kind of information.
The organization assures that not a single person they interviewed was in Russian prisons, filtration camps or occupied territories.
Amnesty International visited 19 towns and villages in Ukraine. The organization published its findings in a report. The emphasis was placed on the fact that Ukrainian troops and weapons are allegedly located in residential areas, which puts civilians in danger as it provokes fire from the Russian Federation on residential developments.
Russian propagandists picked up the report. He gave them the opportunity to claim that the Ukrainians are using civilians as a "human shield".
The head of the Ministry of Reintegration, Irina Vereshchuk, called Amnesty International's statement "absurd and insulting," and Ukrainian President Volodymyr Zelensky condemned Amnesty International for trying to amnesty Russia.
The British Ambassador in Kyiv emotionally commented on the statement by Amnesty International and recalled that Russian missiles threaten Ukrainians.
The head of Amnesty International in Ukraine, Oksana Pokalchuk, has resigned after the NGO was incensed over a report on Ukraine
---