Main — Без рубрики — Andriy Yermak: Ending the war in Ukraine should become important for every country in the world, this is exactly what the Ukrainian Peace Formula provides for
Без рубрики
Andriy Yermak: Ending the war in Ukraine should become important for every country in the world, this is exactly what the Ukrainian Peace Formula provides for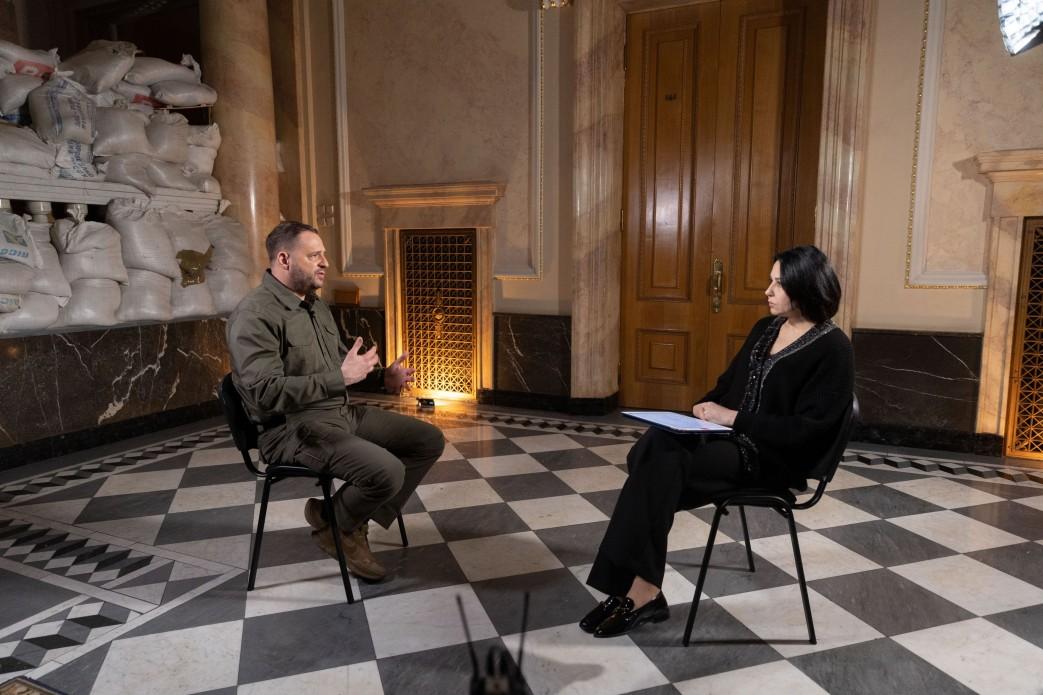 ---
Ukraine is interested in the Ukrainian Peace Formula being supported by as many countries as possible, so it is preparing a peace summit that can be held on the UN platform. This was announced by Head of the President's Office Andriy Yermak in an interview with TV presenter Natalia Moseichuk.
"The President proposed to hold this summit precisely on the UN platform. We see it as a General Assembly and at the same time a summit. The support of the majority of countries for this peace plan is important to us. It is crucial to ensure that every country in the world considers it very important to end the war in Ukraine. And to end this war precisely on Ukrainian terms," Andriy Yermak explained.
According to him, every country can find a point in the Ukrainian Peace Formula, the implementation of which will be important for it personally.
"For someone it will be food security, for someone it will be environmental security, for someone - nuclear security. Zelenskyy's plan is designed in such a way that each country can find for itself where it can be a leader," said the Head of the President's Office.
He also emphasized that this plan was developed on the basis of the UN Charter and norms of international law.
"That is, today it is very difficult even for countries that take a neutral position to stand against any point of the plan," Andriy Yermak said.
He emphasized that the President's idea was precisely that such neutral countries as India, Brazil, other countries of Latin America and Asia should also see their interest in the implementation of the Ukrainian Peace Formula and be interested in ending this war.
"So that, firstly, they exert pressure on the Russian Federation, and secondly, they are not interested in helping the Russian Federation to continue this war. And you know that today, unfortunately, some countries even help circumvent the sanctions, which have become very specific and targeted over the past ten months," Andriy Yermak summarized.
---