Main — Без рубрики — Andriy Yermak: Ukraine and the United States have a common understanding of goals in the fight against the Russian aggressor
Без рубрики
Andriy Yermak: Ukraine and the United States have a common understanding of goals in the fight against the Russian aggressor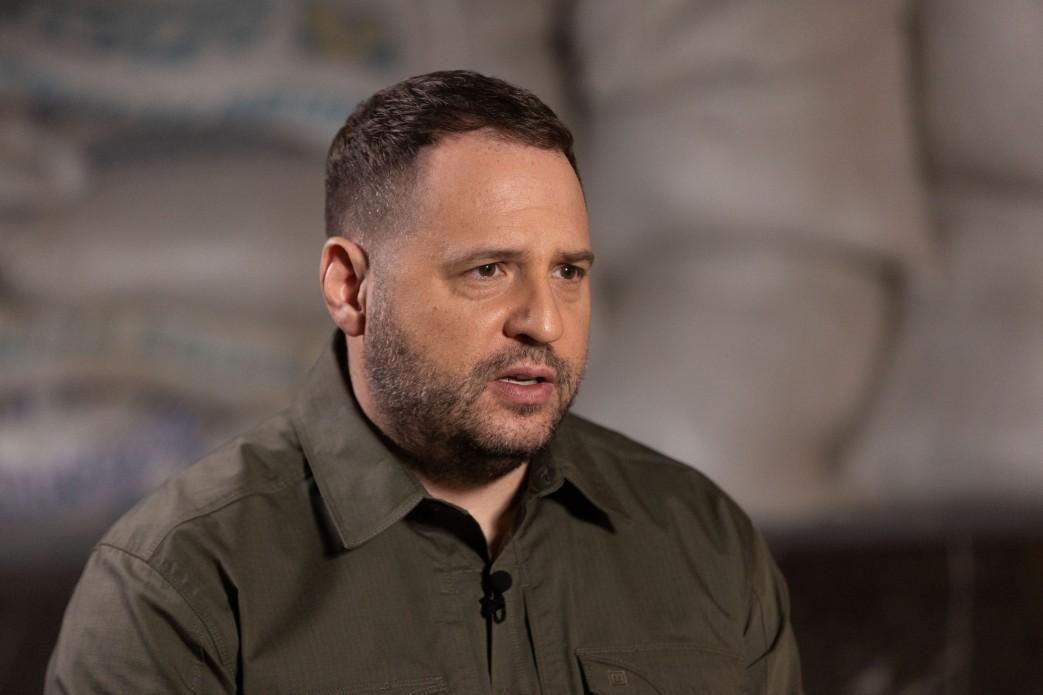 ---
Head of the Presidential Office Andriy Yermak is convinced that Ukraine and the United States have a common understanding of the goals and methods of supporting our state in the struggle against the Russian aggressor. He stated this in an interview with TV presenter Natalia Moseychuk.
"I can say that our views with the Americans coincide one hundred percent, we have full understanding of what the termination of the war is, what our goals are, what compromises are unacceptable," said Andriy Yermak.
He stressed that President Volodymyr Zelenskyy and the Ukrainian authorities do not accept any compromises on the independence, territorial integrity and sovereignty of Ukraine.
"There will be no "Minsk-2", no new Normandy agreements, etc. And for them (for the United States - ed.) it is very important," the Head of the Presidential Office said.
Andriy Yermak noted that the issue of support for Ukraine was discussed during Volodymyr Zelenskyy's meeting in Washington with Speaker of the U.S. House of Representatives Nancy Pelosi and representatives of the Republican and Democratic parties.
"I felt that this is also a very fundamental issue for them - both for Democrats and Republicans," he stated.
According to Andriy Yermak, the United States demonstrates consistent support for Ukraine in its confrontation with the Russian aggressor.
"They are with us today, and they clearly relate and believe that our victory will be their victory. This is very important. I think this is the main victory on the diplomatic front, that our main strategic partner thinks the same way as we do and plans its steps based on this philosophy," the Head of the Presidential Office said.
Andriy Yermak expressed confidence that Ukraine will receive from the United States the weapons necessary for victory.
"If the war continues, we understand that the factor of assistance, weapons is one of the main ones. Therefore, we say that this (what is provided - ed.) is not enough. We are heard. Not everything happens at once, but let's be honest: we started with "Javelins", and today we already receive "Patriots". This is a process," he said.
The Head of the President's Office emphasized that the U.S. believes in the victory of Ukraine and will continue supplying weapons to our state.
"I think that the Americans will not stop at this point. I think this is just the beginning. But the main thing is that today America has 100% faith in our victory. Not even hope, but faith. And this means a lot," Andriy Yermak said.
---