Main — War — Arestovich confirmed the encirclement of a group of Russians in the Kherson region and revealed the details
War
Arestovich confirmed the encirclement of a group of Russians in the Kherson region and revealed the details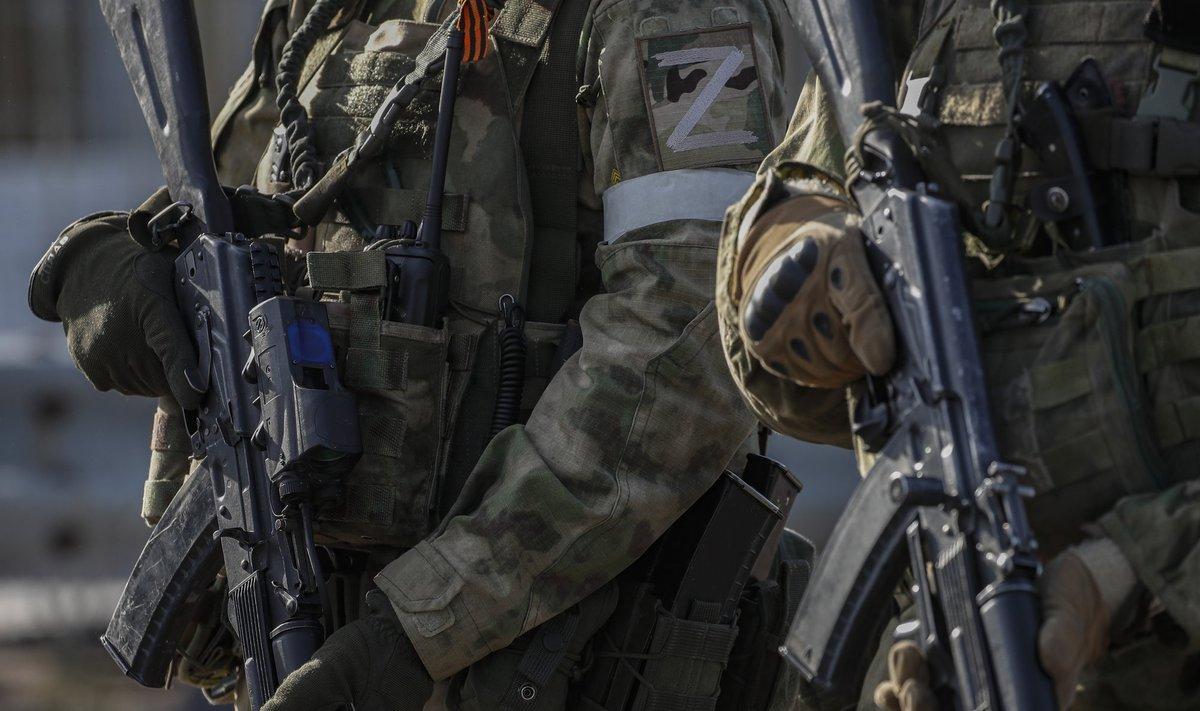 ---
Aleksey Arestovich, the adviser to the head of the President's Office, confirmed the encirclement of a group of Russian troops in the Kherson region in the Vysokopole region.
He spoke about this during a live broadcast with Mark Feygin.
"We partially took Olgino and almost completely Potemkino. These are two settlements to the right and left of Vysokopole. There, in fact, a repetition of Ilovaisk for the Russian troops, because there are about a thousand fighters with weapons and military equipment. They are in a tactical environment, yesterday there was their attempt to break out from there was suppressed by our fire, they returned back and are surrounded by 3/4 with fire control of the only exit," says Arestovich.
According to him, the Russian command is demoralized by what is happening in the Kherson region. Arestovich calls all this a consequence of the successful operation of HIMARS and other weapons.
According to unconfirmed reports, he added that the Russians asked at the tactical level for a "green corridor" to get out of the encirclement.
"The situation is mirrored in Ilovaisk. The Russian command in Ilovaisk treacherously violated the agreement, and shot our troops. We have a very big temptation to bury them all in this cauldron. But, firstly, we are fighting differently than the Russians, we do not break our word. In "Secondly, I think that the highly humane Armed Forces of Ukraine will simply offer them to surrender. This will be the best way out for them - to surrender their weapons and equipment, to stay alive. This is a war and no one will fuss. We will not provide a corridor. If they do not want to surrender, their fate will be decided," Arestovich assured.
According to him, the Russians who surrendered will be able to replenish the "exchange fund".
Arestovich also said that the invaders had problems in the south of the Kherson region, near the village of Davidov Brod. According to him, the Armed Forces of Ukraine cut one of the roads there, which "worries" the Russians.
At the end of the topic, the adviser to the head of the OPU also congratulated the enemy troops on the first "cauldron" in this war.
Encirclement of Russians near Kherson - details
Earlier today, military expert Oleksandr Kovalenko said that near the village of Vysokopolye in the Kherson region, Russian invaders fell into a cauldron and demanded to organize a "green corridor" to get out of the encirclement of Ukrainian defenders.
According to The Insider, due to the counter-offensive of the Armed Forces of Ukraine, up to two thousand Russian soldiers were surrounded. The journalists said that three Russian battalion tactical groups, including a special forces company and a tank company, requested the "Green Corridor" to get out of the encirclement.
In OK "South" they said that they were carrying out a powerful operation in the south of Ukraine, which would surprise everyone.
---