Main — Без рубрики — Balbek Bureau created an art installation for the Ukrainian Antarctic Vernadsky Research Base
Без рубрики
Balbek Bureau created an art installation for the Ukrainian Antarctic Vernadsky Research Base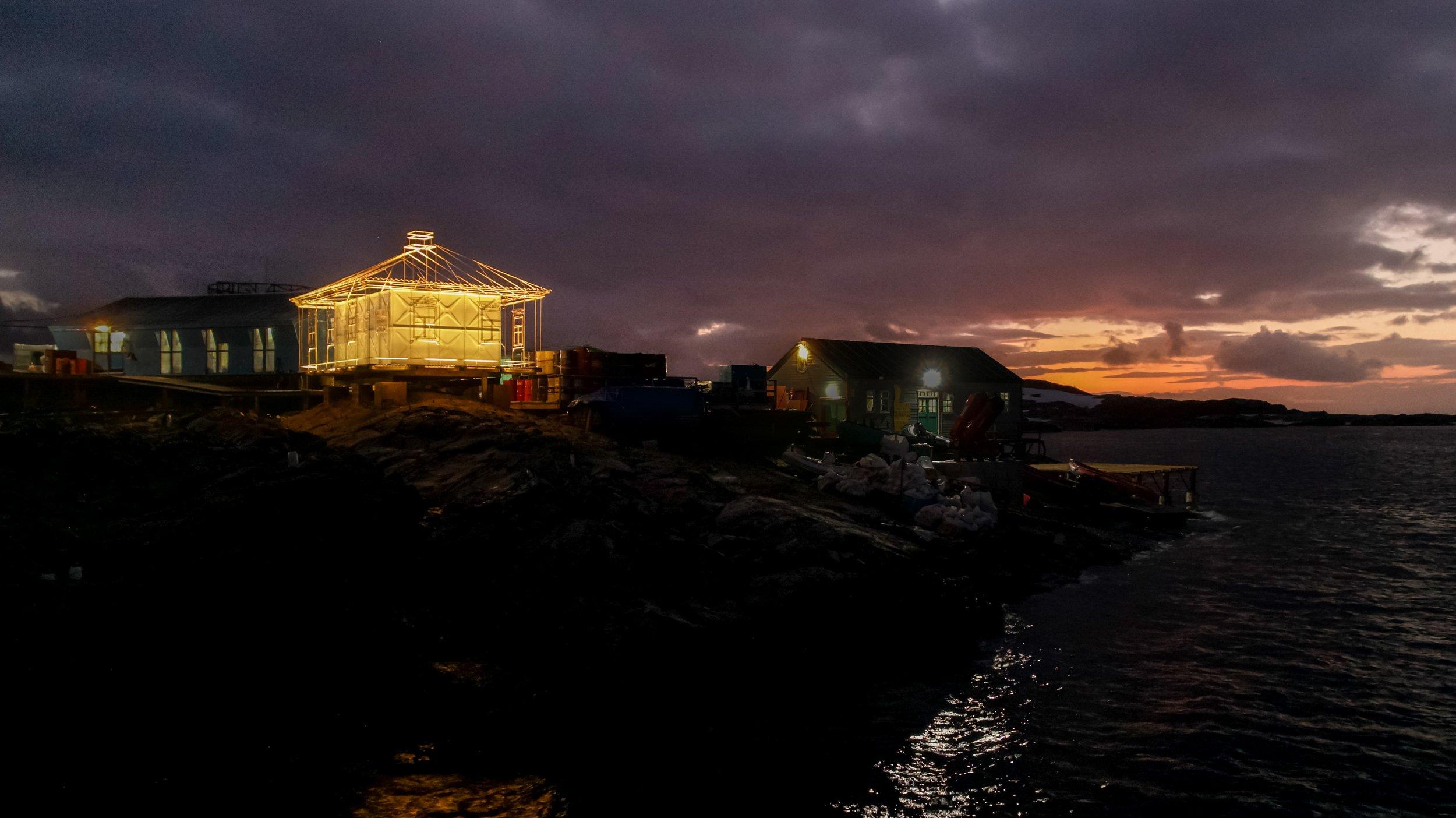 ---
Photos: balbek bureau
Balbek Bureau developed the art installation "Home. Memories" for the Ukrainian Antarctic Vernadsky Research Base.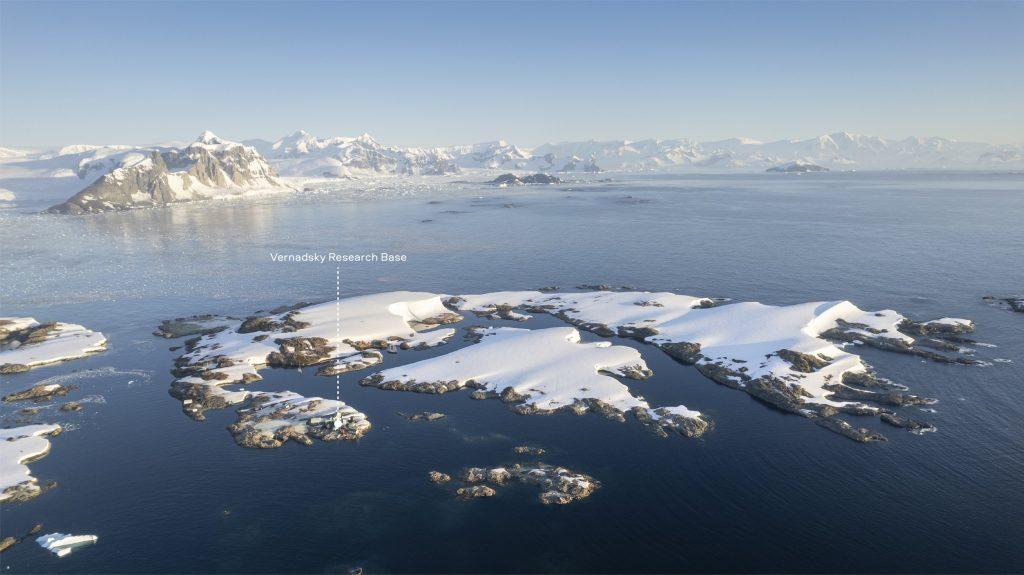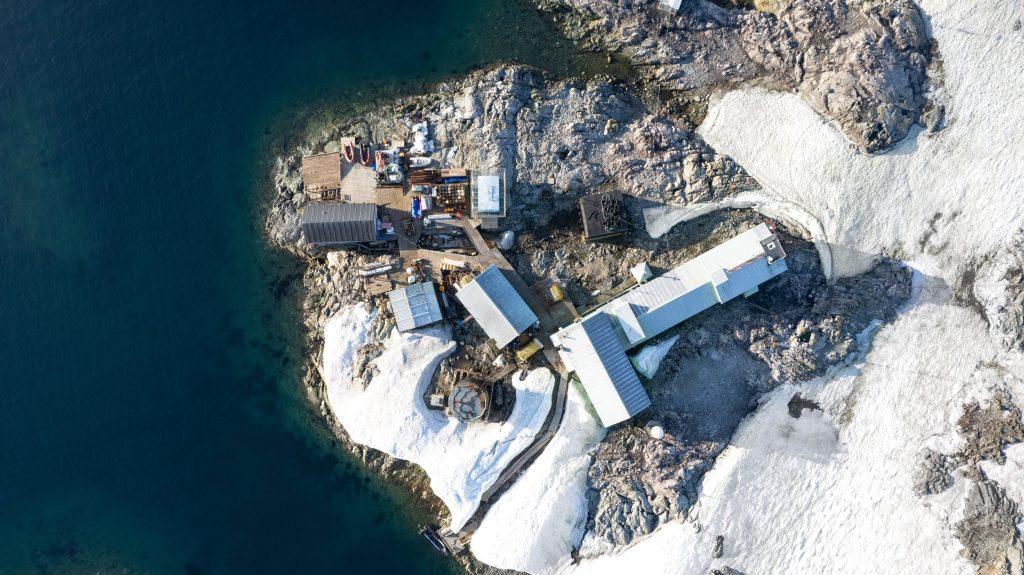 The installation was created on the basis of a reinterpreted old fuel tank, which is no longer used for its intended purpose at the station. The design is inspired by a typical Ukrainian house, which should be associated "with warmth, coziness and vacations at grandma's house."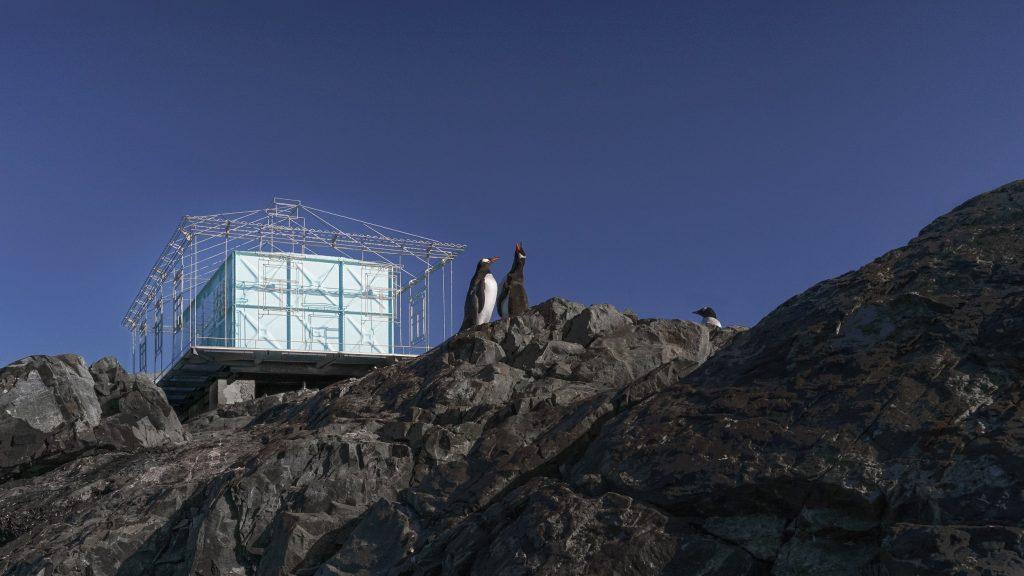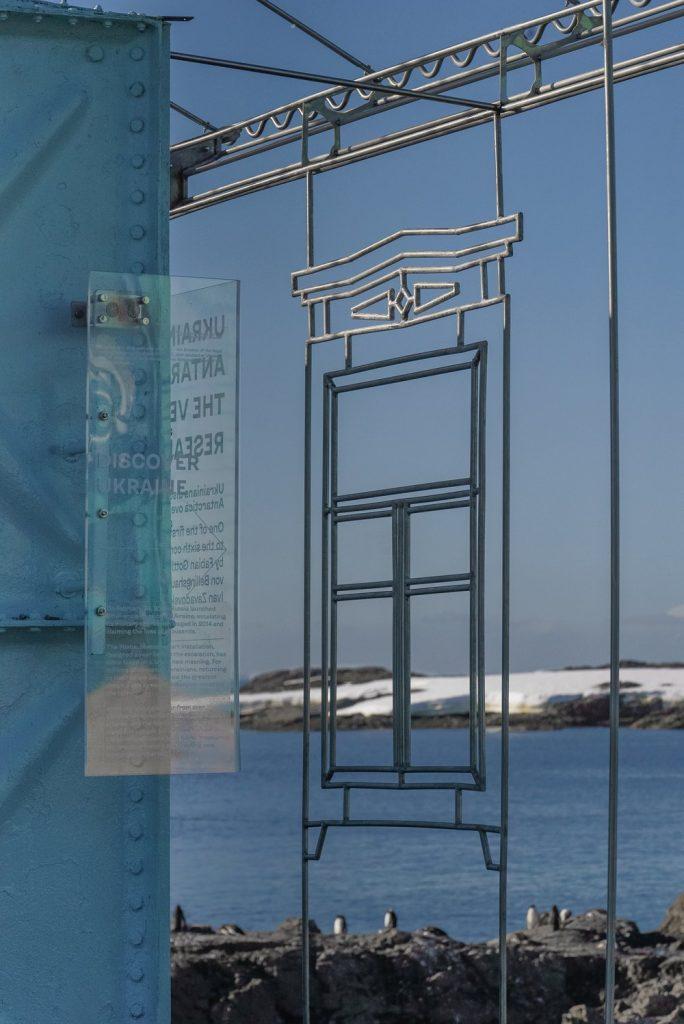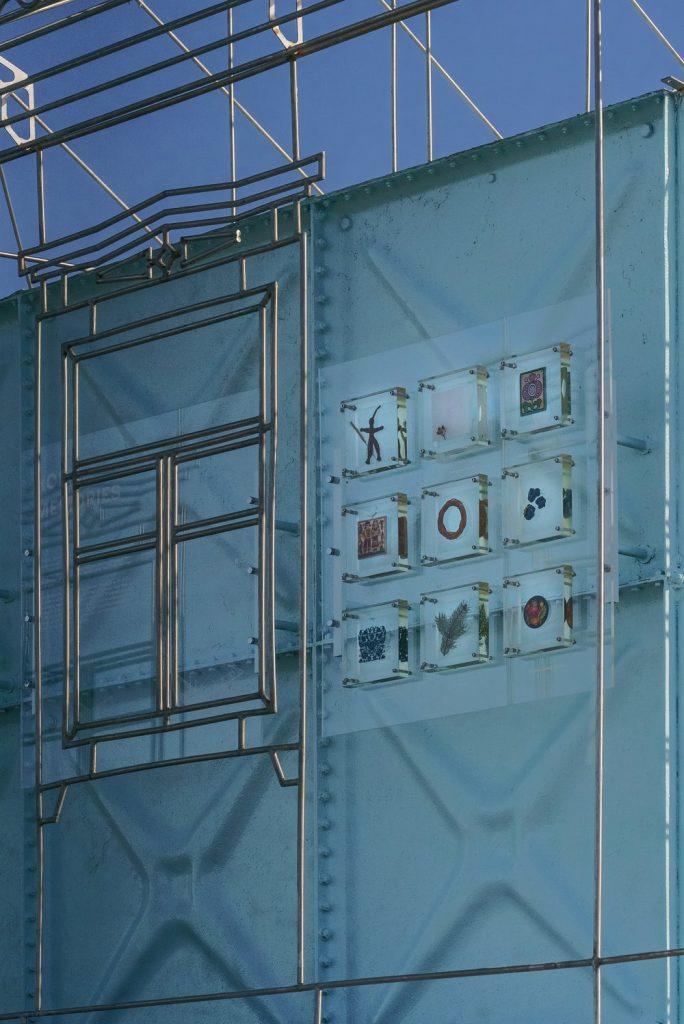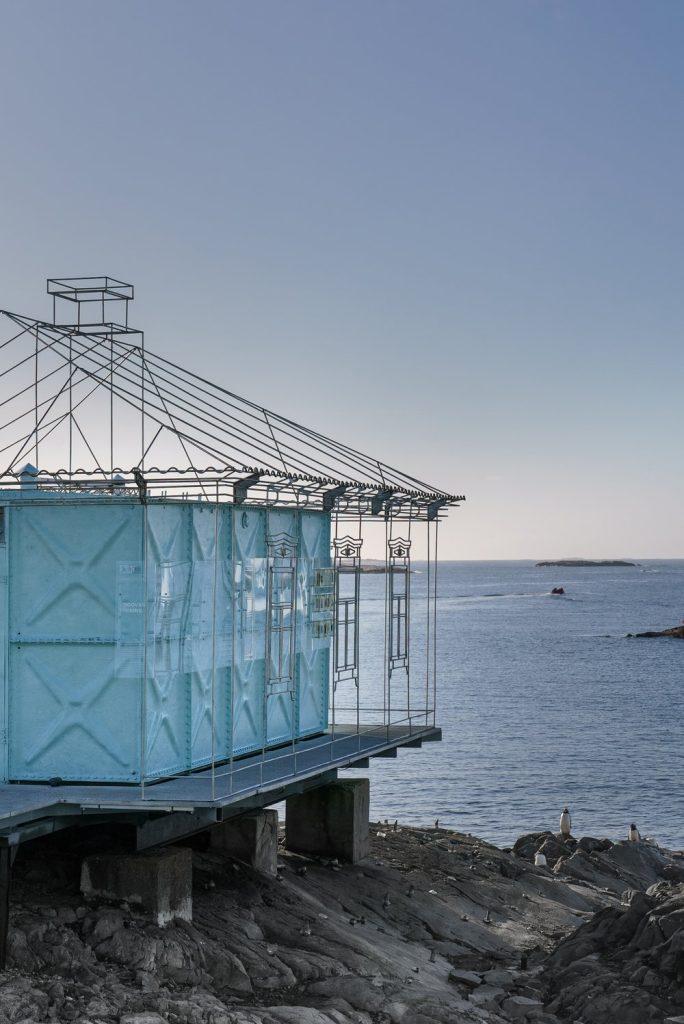 It is a house with a slate roof, a chimney, "characteristic windows," and a frame around a tank, explains the Balbek Bureau. According to the idea, the installation should resemble a pencil sketch of a house, "as if someone remembers his house and makes a sketch."
They tried to fit the object organically into the Antarctic landscape and make it attractive for tourists who want to get to know Ukrainian culture. "This building is not the first thing that the four thousand tourists who visit the Vernadsky Research Base annually during the Antarctic summer see," says the Balbek Bureau.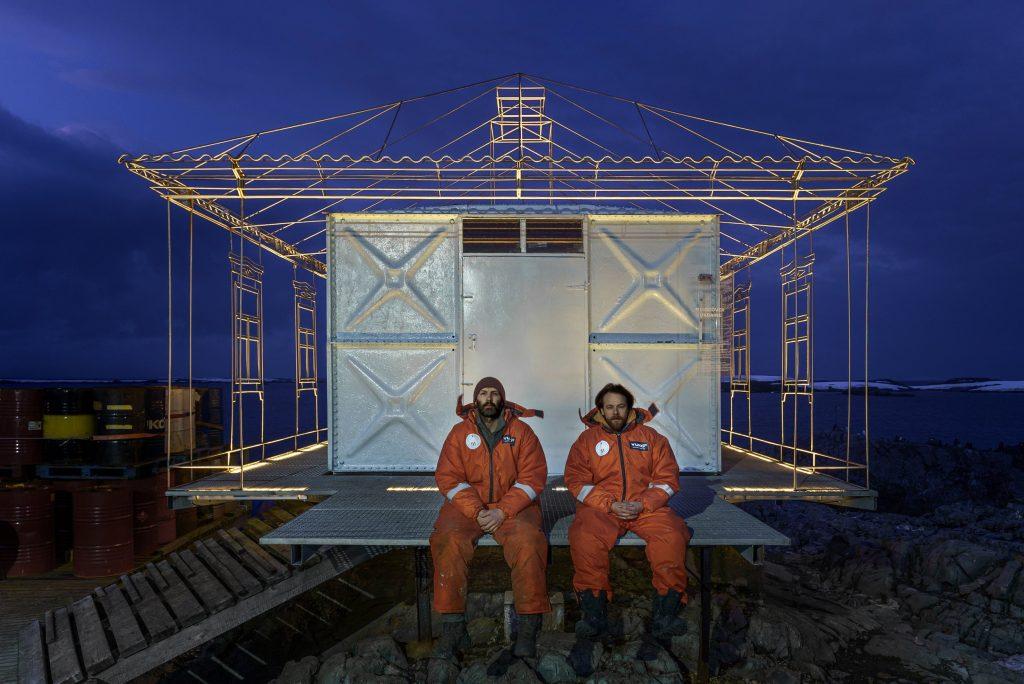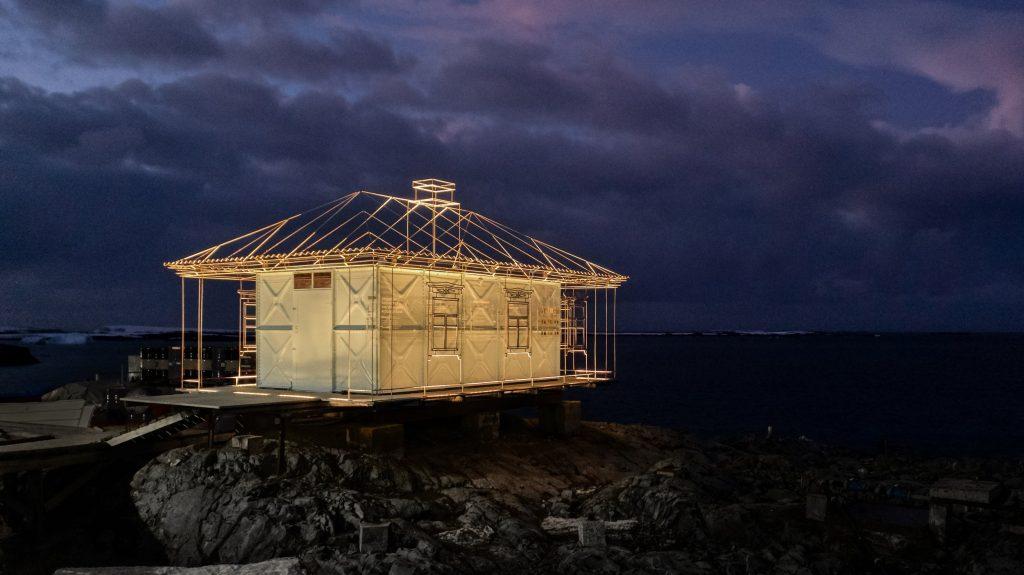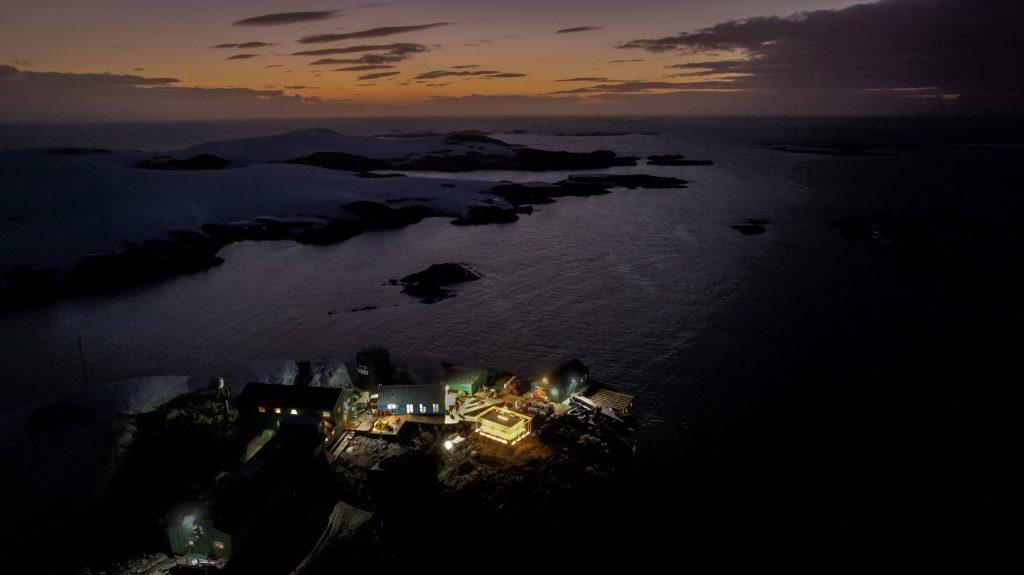 A mini-exposition was placed on the tank's walls: borders with a spruce branch, fragments of vyshyvanka, and samples of painted ceramics from Kosova.
The installation was designed so that it was safe for the local fauna and strong enough that the penguins could not disassemble the parts for nests.
The structure was manufactured in Kyiv and assembled at the Antarctic station. Production began in December 2021, and materials for installation were delivered to Galindez Island in early 2022. However, due to the beginning of a full-scale invasion of the Russian Federation, the project was "put on hold". It was completed only a year later, in January 2023.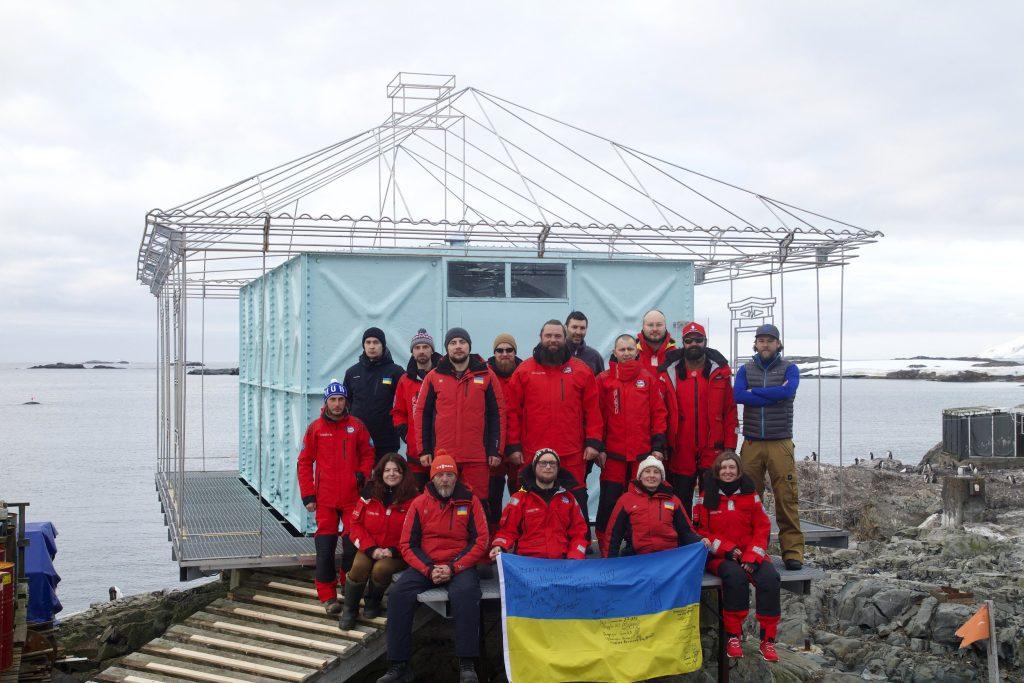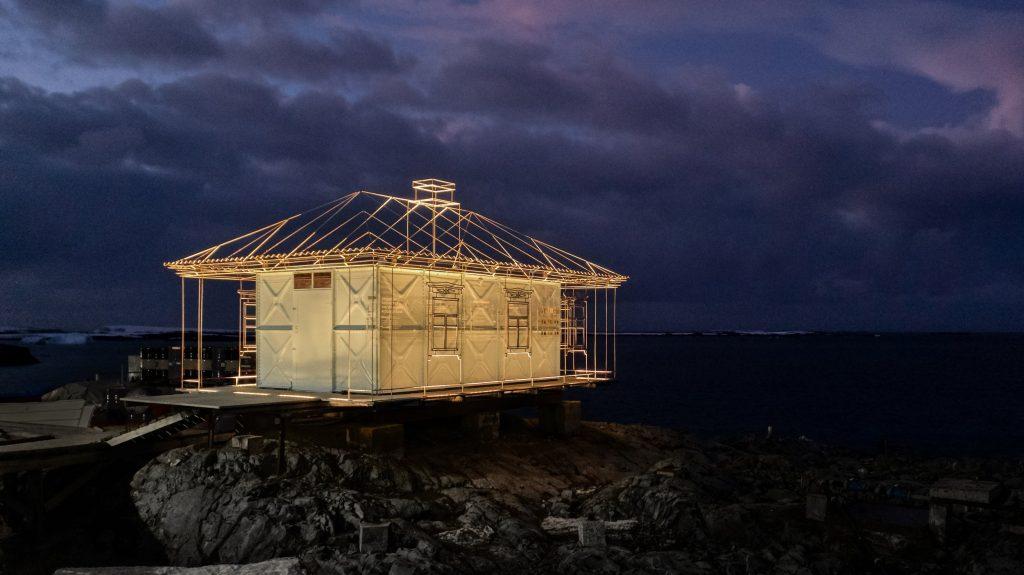 ---