Main — War — Belarusian activists monitor the movement of military trains
War
Belarusian activists monitor the movement of military trains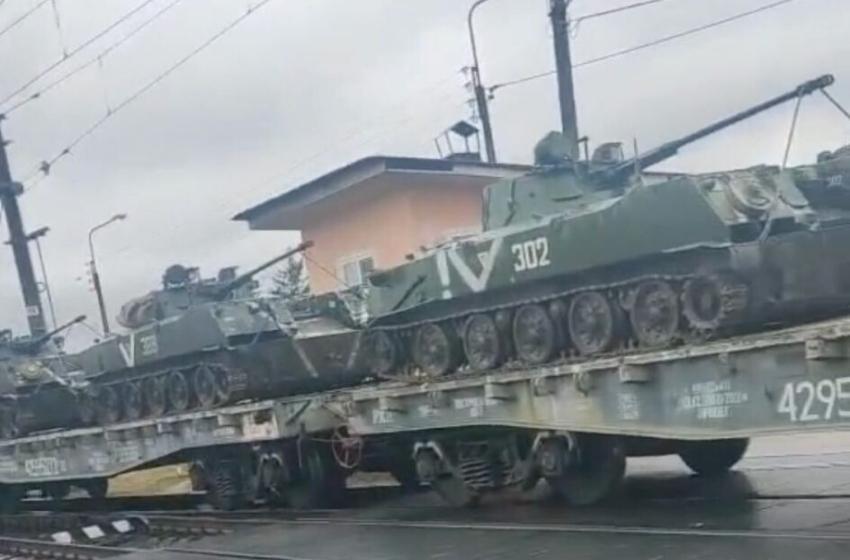 ---
Over the past week, there has been an increase in the movement of military equipment on the railways of Belarus. "Belarusian Gayun" writes about this.
The peak of active transportation by rail was observed on July 15–16, and the main forces were moved to Yelsk, Brest, Volkovysk, and a little less to Zyabrivka and Ivanovo.
Most of the military equipment was transferred to the border areas. It was mostly about T-72b and T-72b3 tanks, BMP-1 and BMP-2 infantry fighting vehicles, MT-LB multi-purpose floating armored personnel carriers, as well as 122-mm regimental self-propelled howitzers, 2C1 "Carnation".
In addition, on July 14, another train with ammunition was sent to the Russian Federation from the Bronna Gora railway station. Also, on July 17, an echelon of the Russian Railways, consisting of a large number of freight cars, in which ammunition could be transported, was spotted at the Prybor railway station.
"Probably, the export of ammunition from Belarus to the Russian Federation is due to the lack of ammunition in the Russian Armed Forces, especially after the destruction of warehouses in the occupied territory of Ukraine," the monitoring group speculated.
Supply columns were moved in other directions as well.
"The equipment that was moved to the border areas with Ukraine can be called "offensive". But in the conditions when there is an active export of shells to the Russian Federation, advancing the equipment of the Armed Forces of the Republic of Belarus can be nothing. At least for now, it can be said that it was not provided with a sufficient amount of ammunition for offensive operations. Thus, the transfer of equipment to the border areas with Ukraine may well be an element of "intimidation", in response to, for example, the mining of the Ukrainian-Belarusian border," Belarusian Gayun concluded.
---