Main — Business — Big agreement between Black Iron and Cargill to purchase Ukraine's high-grade iron ore
Business
Big agreement between Black Iron and Cargill to purchase Ukraine's high-grade iron ore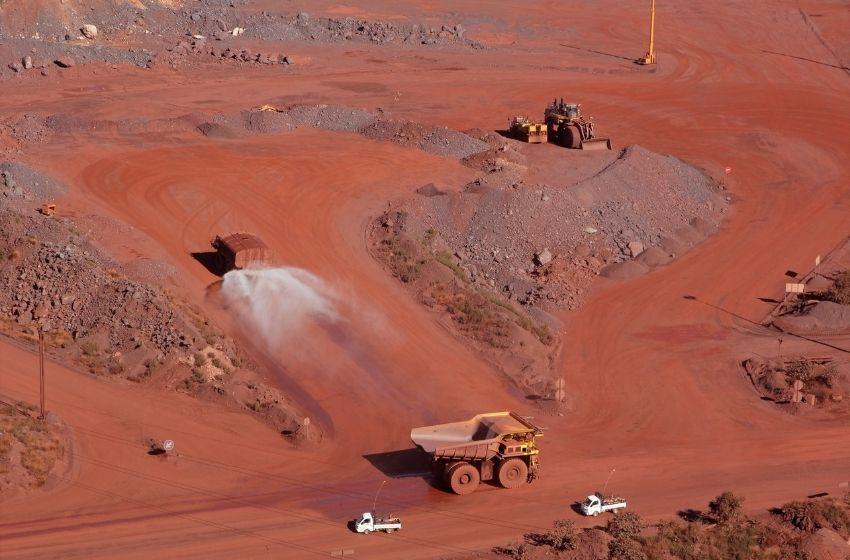 ---
Black Iron Inc. (Toronto, Canada) announced that it has selected Cargill Inc. (Minneapolis, USA) for offtake rights on the initial four million tonnes per year of production from its Shymanivske iron ore Project. Moreover, a US$ 75 million finance facility will be used for Project construction.
---
Cargill will offtake the production and extend financing of US$ 75 million for the construction of the Project through a finance facility. Black Iron and Cargill will now start work on definitive binding offtake and financing agreements of the Proposal. The offtake agreement between Black Iron and Cargill will include a profit-sharing component: Black Iron will receive 100% of the 65% iron content fines benchmark price, currently US$ 230 per tonne, and share with Cargill a portion of the incremental sale price of its 3% higher (68%) iron content and low impurity magnetite product.
The world is becoming more environmentally conscious and it will naturally turn to ores with a higher iron content, which reduce emissions in the production of steel. Black Iron's planned 68% iron content magnetite pellet feed is in the top 4% of global production by iron content and is anticipated to reduce emissions generated by an estimated 30% as compared to the more commonly consumed 62% iron content hematite fines. It is envisaged that the high-quality product from the Shymanivske iron ore project will attract a premium price in a variety of markets.
Black Iron received several offtake and investment proposals and chose Cargill based on its proposal striking the optimal balance of investment quantum, structure and shared vision on the increasing demand for high-grade ore as the global ferrous industry is shifting to become greener. Cargill brings tremendous value not only in strengthening the project funding with a US$ 75 million financing facility but, more importantly, its global network and local footprints, unique industry insight and successful experience in the technical marketing of high-grade ore to customers around the world.

Matt Simpson, CEO of Black Iron
Cargill has operated in Ukraine since 1991 with offices in several cities to support its more than 500 in-country employees. Cargill's main Ukraine businesses are in the agricultural sector and include a deep-sea vessel terminal at Port Yuzhny close to the terminal Black Iron plans to use to ship its iron ore.
We are very pleased to help finance Black Iron's Shymanivske Project. A relationship with Black Iron would be an excellent fit with Cargill Metals' growth strategy to develop a high-grade and CO2 reducing iron ore portfolio, to help customers navigate the environmental and carbon challenges and opportunities ahead, and to support the sustainability efforts and low carbon ambitions of the ferrous industry.

Lee Kirk, Managing Director of Cargill Metals
---
Black Iron is an iron ore exploration and development company, advancing its 100% owned Shymanivske project located in Kryviy Rih, in the Dnepropetrovsk region of Ukraine. The Shymanivske project is surrounded by five other operating mines, including ArcelorMittal's iron ore complex.
Cargill's 155,000 employees across 70 countries work relentlessly to achieve our purpose of nourishing the world in a safe, responsible, and sustainable way. Cargill combines 155 years of experience with new technologies and insights to serve as a trusted partner for food, agriculture, financial and industrial customers in more than 125 countries.
Headquartered in Singapore, Cargill's metals business provides value-add services and solutions with more than 40 years insights in the ferrous industry. Cargill connects iron ore miners around the world with steel mills in key markets. Each year Cargill moves around 50 million tons of physical iron ore and 6 million tons of steel products globally.
With around 130 dedicated experts, an established global network and hubs in China, Singapore, U.K. and Vietnam to serve the customers, Cargill operates across over 25 ports and more than 50 warehouses globally, delivering to over 2,500 customers in 40 countries.
---
Source: Accesswire