Main — Business — Great Britain and Ukraine agree on joint construction of warships and navy bases
Business
Great Britain and Ukraine agree on joint construction of warships and navy bases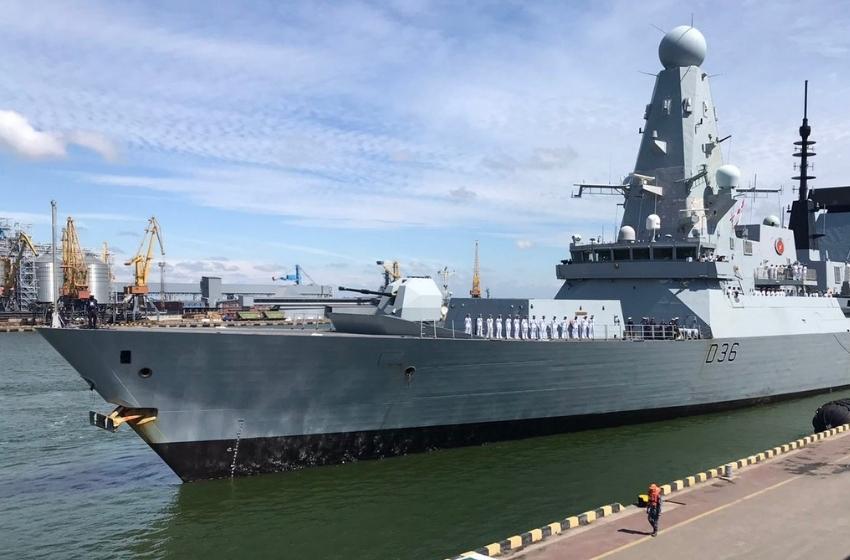 ---
On June 21, in Odessa, a Memorandum was signed on the implementation of maritime partnership projects between the consortium of British industry and the Ukrainian Navy. UK Defense Procurement Minister Jeremy Quinn and Ukrainian Deputy Defense Minister Oleksandr Myroniuk signed the document aboard the Royal Navy's missile destroyer HMS Defender.
---
The memorandum provides for joint design and construction of warships in Ukraine and Britain, construction of two bases of the Ukrainian Navy.
This is another step in the development of bilateral cooperation between Ukraine and the United Kingdom to strengthen the Ukrainian fleet, which faces constant danger in the Black and Azov Seas.
The signing of the Memorandum was attended by the Secretary of the National Security and Defense Council of Ukraine Oleksiy Danilov, the First Sea Lord of the United Kingdom Admiral Tony Radakin and the Ambassador of the United Kingdom to Ukraine Melinda Simmons.
Officials also observed joint exercises by Ukrainian, British and US troops on board the ship. HMS Defender arrived in Odessa last Friday. It became the second ship of the Royal Navy to visit Odessa in the last few weeks, after HMS Trent.
Joint maritime projects and regular warship visits are a testament to the close ties between Britain and Ukraine, partnership and friendship.
Source: Ministry of Defense of Ukraine
---