Main — War — British intelligence: Russian airborne forces got weapons they didn't have before
War
British intelligence: Russian airborne forces got weapons they didn't have before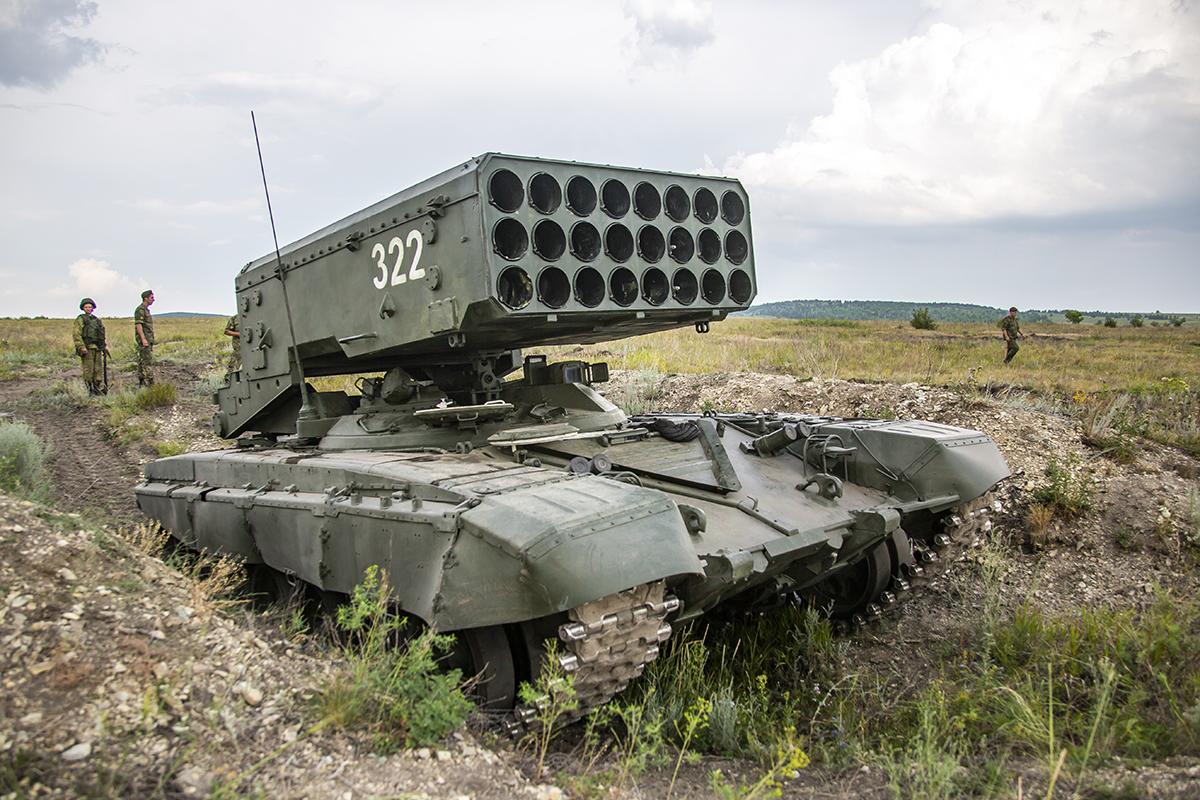 ---
This indicates that the airborne units will play a major role in future offensive operations in Ukraine.
"As of 03 April, Russian media reported the transfer of TOS-1A thermobaric multiple launch rocket systems to Russian airborne forces (VDV)", stated in the latest British intelligence report.
"The highly destructive TOS-1A, which Russia designates as a 'heavy flamethrower', is typically operated by Russia's specialist Chemical, Biological and Radiological Protection Troops in Ukraine, and has not previously been formally associated with the VDV."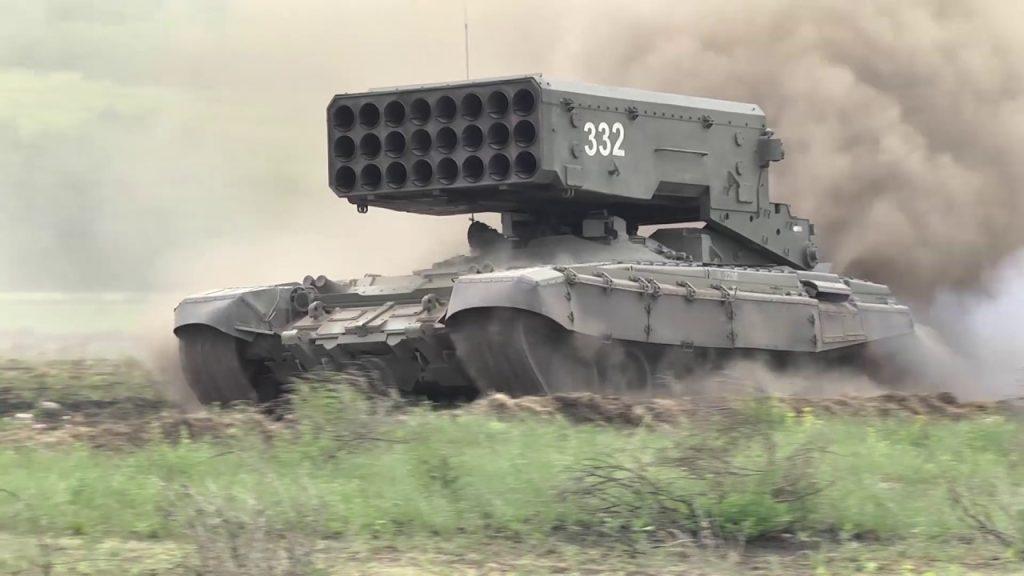 "The transfer likely indicates a future role for the VDV in offensive operations in Ukraine. It is likely part of efforts to reconstitute the VDV after it suffered heavy casualties in the first nine months of the war".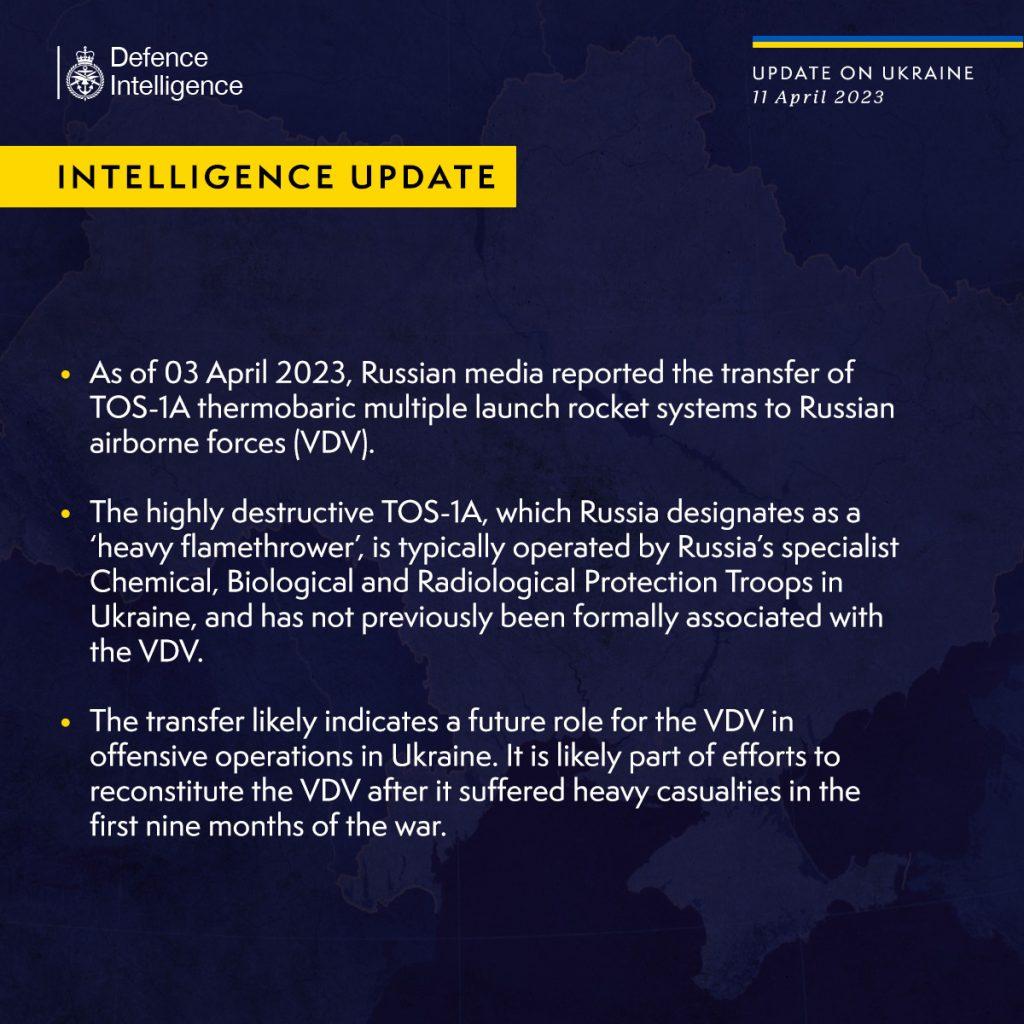 ---