Main — War — Bucha massacre: Russian executioners identified
War
Bucha massacre: Russian executioners identified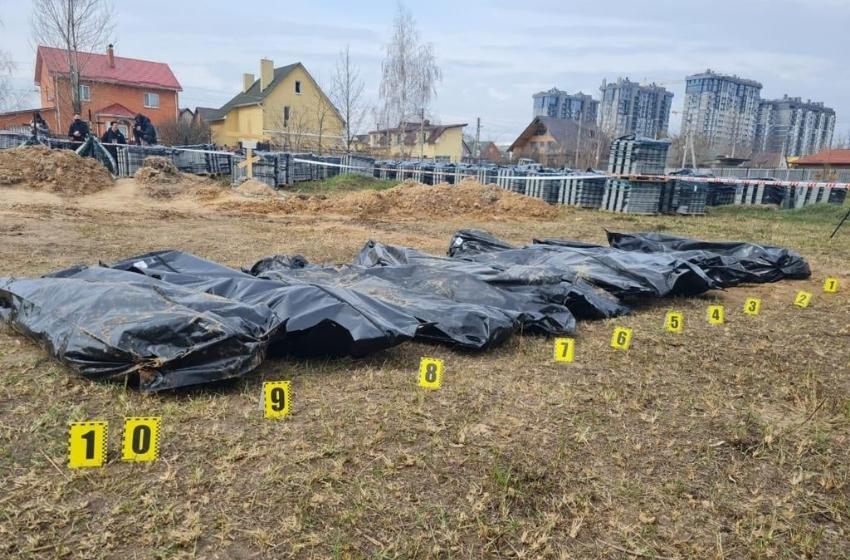 ---
Employees of the Buchansk District Prosecutor's Office identified the Russian military personnel who committed atrocities in Bucha.
---
Ruslan Kravchenko, head of the Buchansk district prosecutor's office, announced this at a television marathon.
"There are already developments, we are at the finish line for some militants," he said.
"The prosecutor and all investigative agencies continue to work in all areas of general documentation of the military aggression of the Russian Federation and the killings of civilians by Russian servicemen on the territory of Bucha. After the occupation, 298 bodies were found and examined with direct signs of gunshot and shrapnel wounds," Kravchenko noted.
According to him, the bodies are being examined at the place of discovery; material evidence is being collected. Then, a second examination is carried out in the forensic institution, an autopsy of the body is carried out, a detailed analysis is carried out with the participation of investigating prosecutors and experts.
"All the witnesses and victims who witnessed the armed aggression of the Russian Federation are also being interrogated," the district prosecutor added.
At the same time, investigators and operatives, on behalf of the prosecutor's office, identified all the Russian military who were present in Bucha and killed civilians.
"Their surname, first name, patronymic, personal numbers, contacts are established. After that, the procedure for identifying and physically implementing a specific person occurs. That is, photos and more detailed information are installed for each serviceman," Kravchenko said, adding that these materials are subsequently provided to the victims and witnesses of aggression for identification.
Also, according to him, they appointed a comprehensive forensic examination of weapons, traces of their use, examination of explosive devices, and military and commodity examination.
In addition, prosecutors, together with experts using drones and other special equipment, examined the entire territory of Bucha.
"The examination will answer the question of how much the military aggression of the Russian Federation caused damage to Bucha, and will prove that the weapons of the Russian troops caused all the damage and destruction," Kravchenko assured.
It was reported that 412 citizens killed by the invaders were found in Bucha, the collection and exhumation of bodies is being completed.
---