Main — Business — Denys Shmyhal: Ukraine plans to attract USD 17 billion this year and next year for the rapid recovery programme
Business
Denys Shmyhal: Ukraine plans to attract USD 17 billion this year and next year for the rapid recovery programme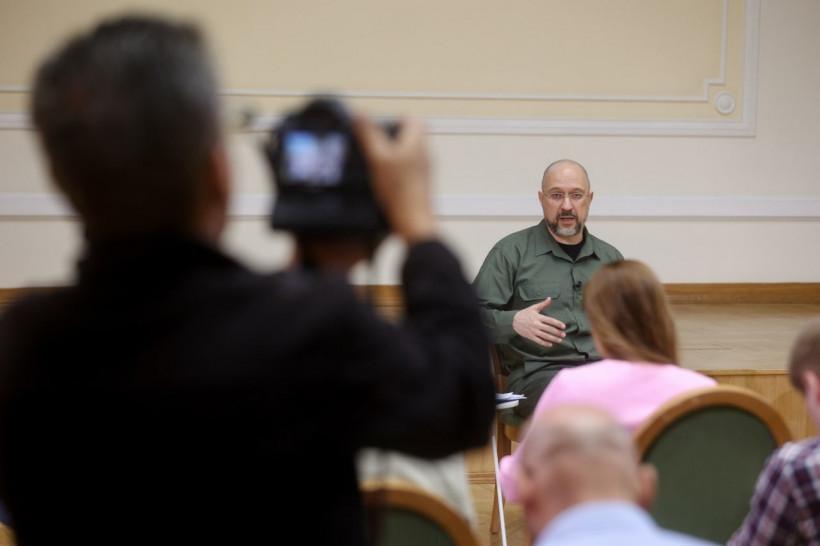 ---
The World Bank and the Government of Ukraine presented a report on the damage caused by russian troops, and the verified amount needed to rebuild Ukraine makes up USD 349 billion by now. Denys Shmyhal told during a conference with Ukrainian media outlets in Kyiv.
The Prime Minister noted that the reconstruction of our state is divided into several main stages. The first of these is the immediate recovery that is taking place nowadays and will continue next year. Other stages are medium- and long-term recovery, as well as modernization of Ukraine following the principle of "build back better", or "we will rebuild better than it was".
"The need for funds for rapid recovery this and next year makes up USD 17 billion, of which USD 3.4 billion is necessary for this year. The World Bank has already created a trust fund so that we can accumulate this amount from our allies. We are negotiating such assistance with the USA, Germany, the EU and the International Monetary Fund. While these talks are ongoing, the Government and local authorities are already working on rebuilding the destroyed infrastructure and housing. In recent months, we have restored more than three thousand different objects, and in general the Government has allocated almost UAH 3.5 billion for this purpose," stressed Denys Shmyhal.
The Prime Minister noted that the rapid recovery program provides for the reconstruction of critical infrastructure facilities, hospitals, schools, damaged housing and transport infrastructure. According to the Head of the Ukrainian Government, long-term recovery will begin the day after Ukraine's victory and the end of hostilities.
"We don't want to waste 3-4 years after the war on developing concepts for long-term transformation. We want to start the recovery right away, so we are working on the appropriate strategy now. In Lugano, we discussed the conceptual framework of the Grand Recovery Plan. In late October, there is due a second conference in Germany. There we plan a discussion and presentation of a detailed plan with clear projects, funding, teams and deadlines. The main source of such a big plan should be russian assets frozen in the western countries, with the amount currently estimated at USD 300-500 billion," said Denys Shmyhal.
The Prime Minister added that the Ukrainian Government was drafting a new international agreement allowing partner countries to change their national legislation and confiscate russian assets in favor of Ukraine. Such an agreement will become an essential element of global security in the future, because any aggressor will understand that he will inevitably pay for the aggression and unprovoked war.
---