Main — Business — Distribution of food to families in need
Business
Distribution of food to families in need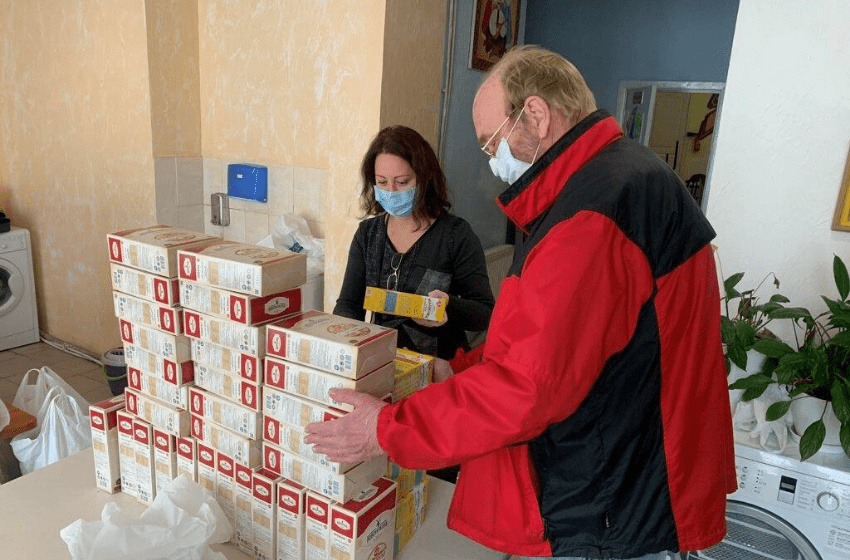 ---
The support of Familiehjelpen Ukraina for Odessites
---
The corona pandemic has hit us all, some harder than others. Many people in our city lost their income overnight and families started to suffer. No income means no money to support your family. Without money for food many families were left in exceedingly difficult situations. No money for food or other necessities.
Family ties in Ukraine are strong and many elderly people are relying on support from their family. The pensions in Ukraine are low and many elderly people rare relying on financial support from their family members to survive. Without income in the family the support of elderly people was no longer possible.
Together with the humanitarian foundation Way Home and financial support by Familiehjelpen Ukraina, a Norwegian NGO, Rotary Club Odessa International organized distribution of food parcels to families.
With the help of nutrition specialists from Way Home food was bought, with the goal of supporting a family of 4 for a period of up to 3 weeks. Simple storage of the food was important, fish and meat were canned. In addition, a selection of groceries to ensure variety and nutrition was selected. For the children we also included some sweets. The food was bought from Metro and each delivery to Way Home was almost 500 kg. 500 kg. is a lot of food. Members of Rotary Club Odessa International and staff from Way Home took part in the packing of the food parcels.
Way Home has worked in Odessa since 1996 and has helped thousands over the years. They know who to help. More than 250 food parcels were distributed by Way Home Social Patrol. Based on the numbers from Way Home we reached out to more than 1000 people in Odessa.
Rotary Club Odessa International would like to thank Familiehjelpen Ukraina for financial support and Way Home for completing the project.
The quarantine is being lifted and life is slowly returning to normal. For many people in Odessa however, life will still be hard. Way Home is an organization with excellent results over many years and Rotary Club Odessa International will continue to support their efforts to improve the life of people in our city Odessa.