Main — War — During the day, the Armed Forces of Ukraine destroyed five ammunition depots of the occupiers
War
During the day, the Armed Forces of Ukraine destroyed five ammunition depots of the occupiers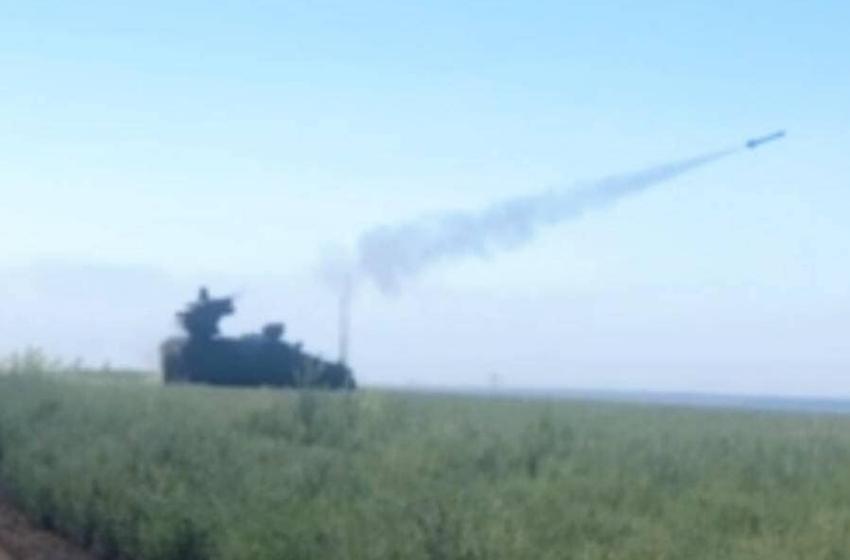 ---
During the day, in the southern direction, Ukrainian defenders destroyed five ammunition depots of the Russian invaders.
This is stated in the message of the operational command "South".
"In the operational zone of the South Bug direction, the situation is stably difficult but controlled. The destruction of enemy stocks and reserves, the destruction of command posts and fire control of transport routes continue," the report says.
According to them, the enemy army is mostly demoralized but desperately resists.
"Trying to keep the defense on land, the enemy continues artillery, mortar shelling and air and missile attacks on our positions, civilian settlements, and local residents. Three times during the day, fighters and aircraft launched rocket attacks on our positions in the Berislav region, without loss. But one of the attack aircraft was defeated. The results are being updated," the report notes.
The enemy bombarded the Mykolaiv region with 500-kilogram high-explosive bombs, where one civilian was wounded.
"The enemy continued to attack the Mykolaiv region, firing an air-launched missile from a Su-35 fighter at the Bereznegovatsky community. The Ukrainian air defense forces worked perfectly; the missile was destroyed," they said in operational command "South".
"Our aircraft conducted 18 strikes on enemy's strongholds, on ammo depots with fuel and lubricants, and on logistics and transport facilities. Rocket and artillery units worked out a number of fire missions at 9 control points, 2 ferry crossings, 2 drone control points, using air defense and by the accumulation of the enemy," the construction site notes.
Fire control over the Antonovskiy, Kakhovskiy, and Daryevskiy bridges continues.
"It has been established that, following the results of the combat day, the enemy forces decreased by 102 soldiers, 6 tanks, the Msta-B howitzer, the Grad multiple launch rocket system, a mobile 120-mm mortar, 8 units of armored vehicles. 5 ammunition depots were destroyed in the Bashtansky, Berislavsky, and Khersonsky districts. The control point of drones in the Pravdino area and the ferry crossing near the Kozats'ke were hit," the message says.
In the Black Sea, the ship grouping did not undergo changes in composition and tasks. At the ready, as before, are 3 carriers of Kalibr missiles, one of which is submarine. The total salvo is 20 missiles.
---