Main — War — During the six months of the war in Ukraine, a third of the forest fund suffered
War
During the six months of the war in Ukraine, a third of the forest fund suffered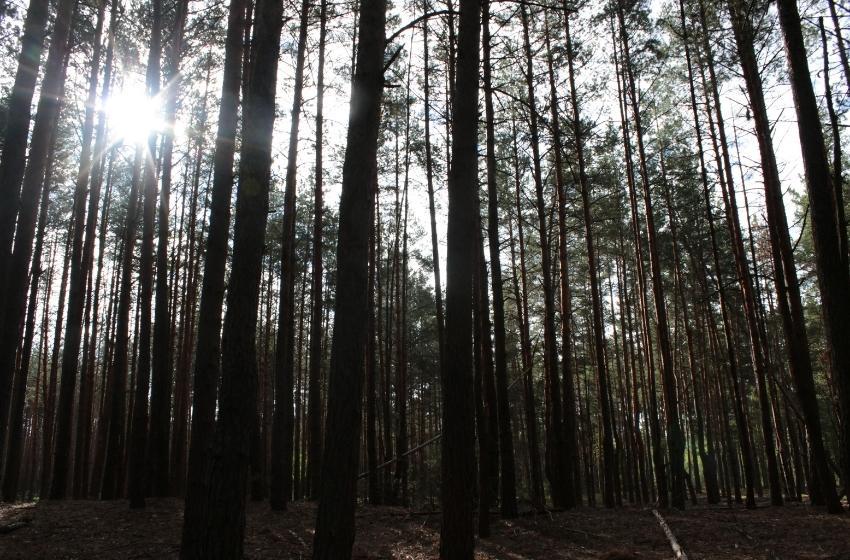 ---
Russian troops occupied 8 Ukrainian reserves and 12 national natural parks.
---
For six months of a full-scale war in Ukraine, a third of the forest fund has suffered, the loss to the environment reaches almost 1 trillion hryvnia.
During a briefing, the Minister of Environmental Protection and Natural Resources Ruslan Strelets stated this.
According to him, the corresponding calculations were carried out thanks to new methods that the ministry's specialists developed to determine the amount of damage from the pollution of atmospheric air, land, and water resources due to military aggression.
"Thus, the damage from emissions of pollutants into the air reaches UAH 823 billion. Damage to soils and lands exceeds more than UAH 138 billion. And there will also be separate methods and calculations for damage to Ukrainian forests, the Black and Azov Seas, subsoil, natural reserve fund," the minister said.
Thus, the estimated damage that the Russians have caused to the environment of Ukraine is more than UAH 962 billion.
"As a result of the full-scale invasion of the Russians, almost a third of the entire forest fund of Ukraine was damaged. The number of forest fires increased several times. Last year, there was only one large fire in Ukraine with an area of ​​more than 5 hectares. This year there are already more than 100 of them," the head of the Ministry of Natural Resources said.
According to Strelets, the damage to flora and forests is approximately UAH 183.2 billion. About 20% of protected areas are affected by war. At risk are 2.9 million hectares of the Emerald Network and 17 Ramsar sites with ​​more than 600 thousand hectares. (Wetlands of international importance, mainly as habitats for waterfowl, are protected by the Ramsar Convention).
"The Russians occupied 8 of our reserves and 12 national natural parks. The Russian Federation showed what life is like under occupation. So, almost 80% of the territory of the Holy Mountains national park was destroyed. The Kinburn Spit burned for a whole week in May due to hostilities. Relic forests. There is a humanitarian crisis in the occupied Askania Nova. And this list can be continued," the minister added.
As Ruslan Strelets noted, the Ministry of Natural Resources team will continue to calculate the losses to nature from Russian aggression to form lawsuits against Russia and receive compensation for environmental damage to the Ukrainian people.
---