Main — Business — EBA: Key trends in the labour market in Ukraine: 2023 overview
Business
EBA: Key trends in the labour market in Ukraine: 2023 overview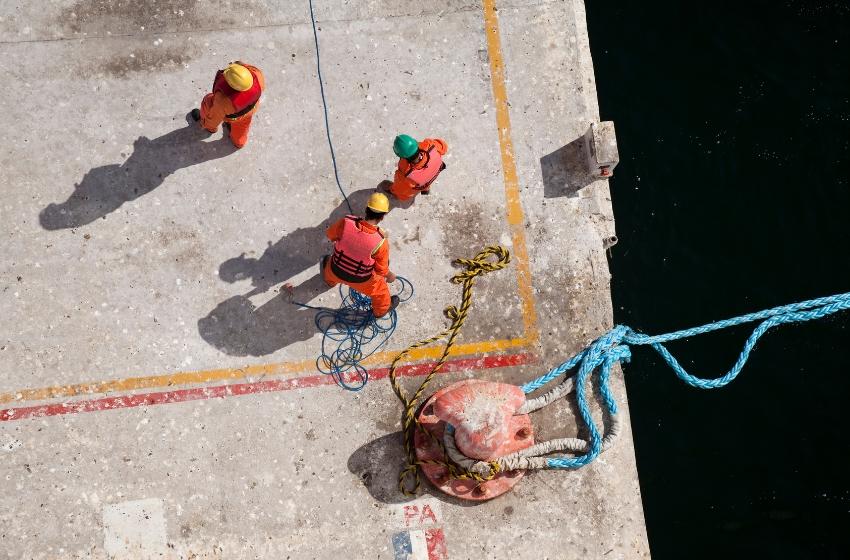 ---
Author: Kateryna Morozova, Head of the Southern Ukrainian Office of the European Business Association 
The outflow of personnel abroad became one of the major challenges for Ukrainian businesses last year. That is why it is important to consider what HR specialists in Ukraine will focus on this year to fulfil their tasks.
On February 23, 2023, during the meeting of the EBA Odesa HR HUB, we talked about the key trends of the labour market. Thus, from the point of view of employees, given today's conditions, the feeling of a "strong shoulder", comfortable working conditions and the support with  requests are important factors that affect the choice of a particular place of work. In turn, HR should have certain strategic goals that will help not only take care of their employees and the business but also contribute to the recovery of the labour market, as well as keep up with the times by implementing necessary changes. More about the key trends below: 
From the HR strategy to the company's corporate strategy 
Ukrainian HR specialists are well-trained. And if earlier HRs only cared about personnel selection, involvement of employees in teamwork, and personnel documentation, today they are already expected to provide such information based on which a corporate business strategy can be developed. That is, the role of HR is rapidly expanding.
Besides, we are at a loss as to how we should develop our HR strategy. Previously, specialists used SWOT analysis. Today, HR professionals in the international market already use the PESTEL analysis, which considers not only general analytical indicators, but also political, economic, sociological, technological, and environmental factors of influence. Special attention should now be paid to political aspects when developing a strategy.
HR as a Business Partner (T-model of HR competencies) 
Considering that there is a shortage of personnel, everyone returned to the well-forgotten, but very effective T-model of HR competencies. And the HR specialist is increasingly viewed as a strategic business partner.
The first element of this model is Business Acumen. Here, a professional clearly understands what the main goal, mission and plans of the business are for a certain period and knows how to broadcast them to the company's employees.
People Advocacy is another element of the T-Shaped model from the point of view of HR specialist development. This is a skill that allows you to balance the interests of the company and the interests of the employee (being an independent representative of the interests of both parties). It is important that your relations with employees at work do not turn into friendly ones. So, you must be a professional who protects both the interests of the company and the interests of its employees.
We should also pay considerable attention to talent management (coaching, mentoring, and job shadowing (following a new employee as a shadow, where the employee is given more freedom and responsibility so that he can learn from his own mistakes).
Purpose-driven Organizations 
Today, every company wants to become a purpose-driven company. Terms like "purpose-driven organization" and "profit-for-purpose" are everywhere. Many consulting firms and business schools around the world are responding quickly to this and have already created targeted practices and training programs. If until now we have only worked to maximize profit, now we must maximize the goal!
Management of workforce ecosystems 
Building your work area as a single ecosystem is a trend and a task at the same time.
In this case, the company is considered a single organism and should be based on the creation of favourable conditions for the effective interaction of all system participants. At the same time, flexibility in interaction and coordination of the interested parties, adaptability, and digitalization, which determines its openness, transparency, and accessibility for all participants, etc., are quite important.
Total well-being 
The global trend for corporate well-being (creating an environment to achieve employee satisfaction with life) has finally come to Ukraine. Nowadays, business is constantly looking for ways to increase the efficiency of human resources, and take care of physical and moral health, creating a favourable psychological environment is becoming an important part of the work of HR professionals. For this purpose, HR specialists invite good psychologists and psychotherapists to organize team training, reduce stress and provide psychological support. You can also work on implementing the concept of life-work balance, work with an internal career consultant, corporate training, and teaching, do office yoga, etc.
Also given the financial uncertainty, rising prices and unstable circumstances, the support of a coach or financial consultant is important. Choose the necessary specialist who will tell you about time management and finances.
Gender equality - the new reality 
Professionalism has no gender, age, or any other limitations. Moreover, the war brought dramatic changes in the attitude of Ukrainian employers towards the selection of employees considering gender. Thus, today about a million Ukrainians are in the ranks of the Armed Forces and defend the country, and most of them are men. This leads to the fact that more and more women began to master "male" professions.
In addition, we are not used to talking openly about menopause. In Europe, this is a trend, and here they even hire separate employees who deal with gender equality. In order to raise awareness of gender equality, HR managers can conduct appropriate information campaigns and integrate them into the overall well-being program. And employers now prefer not certain gender or age, but the professionalism and perspective of the applicant.
Building remote/hybrid work strategies 
Clearly, remote and hybrid work is with us for the long haul, even if global health and safety concerns subside. The very possibility of working from anywhere is a radical change compared to the past period when people tried to move to cities with great career opportunities.
If you have a completely remote team, then you have quite a lot of tasks ahead of you (80%). And it depends on you whether it will be successful. You as HR should be able to talk to your managers and correctly set the right tasks. Conduct coaching sessions and meetings with managers so that they understand how to work with their team, and help their employees understand that they are a key element of success. You also need to build a communication map, who communicates with whom and how, as well as how often should there be meetings with line managers, do all areas of your interaction work well enough in a remote team? Properly you need to plan communication channels and choose unified software that will be used by your employees.
Focus on the result (not the 8-hour working day) 
Missile attacks lead to power outages and communication disruptions. All this has a negative effect on the business, which must continue to work in any circumstances. So, today the process took a back seat, and the result of work became the primary priority. In turn, companies are ready to provide protection and support for employees who are willing to seek opportunities to fulfil their responsibilities, stay connected and stay productive without being tied to working hours.
Another trend is the four-day workweek. Employees in such a case have an interest in performing their tasks effectively so that they are not fired. Therefore, the function of hyper-control is no longer relevant. Ask your employees - when it will be more convenient for them to work (on which days, and hours), and how to distribute the workload. However, in no case do not implement all this at your own discretion. Test the changes in small focus groups and measure the results afterwards.
The life cycle of an employee 
The employee life cycle includes the following phases such as attraction, recruitment, onboarding, the development stage, retention, and the release stage (offboarding). However, the trend is not only in the retention of your employees but also in their proper dismissal (offboarding).
Thus, the war for talent continues, so we need to be able to part ways with your employee gracefully. For this, there is an off-boarding interview. During the off-boarding process, when we realize that our employee is leaving and we are sorry to lose him, many HRs offer to review his resume and offer help with filling out the existing resume or filling out LinkedIn. If an employee asks if you can give him a recommendation, you will give him the objective recommendation he deserves.
HR as Project Manager 
In addition to the fact that HR should be able to build a team, be flexible to everything that is happening in the world, be able to structure its tasks and understand what is important to do independently and what should be delegated, HR should also be a bit of a project manager (agile coach or scrum master), especially in the field of IT.
Automation of HR processes - new realities of the market 
Automation of business processes has also reached the HR realm. This trend will sooner or later lead to changes in absolutely all companies. Whether technology makes life easier for employees or just helps the company achieve better results, the business objectives should remain the priority.
Now an important skill is HR analytics so that you can calculate the level of staff turnover and understand business indicators. After all, it can affect the company's net profit, which depends on the level of staff retention. Overall, you need to understand your contribution to the financial well-being of the business.
So, optimize and look for one solution for all tasks (1 software system for hiring and managing HR processes).
Finally, in the new realities, HR goes far beyond the human resources specialist. Today you should know the structure and elements of your company well. And in this way, you can be a good support for business.
Maintaining a business in wartime is an extremely difficult and extremely critical task. Therefore, HR or the manager responsible for the management and recruitment of human resources in the organization today plays almost the most vital role. Surely, hard times make strong people. And strong people build strong businesses and create reliable solutions.
There are many good trends in the world market, but to understand what exactly to implement, it is necessary to analyse, test, and practice. For the start, you can choose one key trend and begin implementing it today. 
---