Main — Diplomacy — Eco-farm "Snails of Bessarabia"
Diplomacy
Eco-farm "Snails of Bessarabia"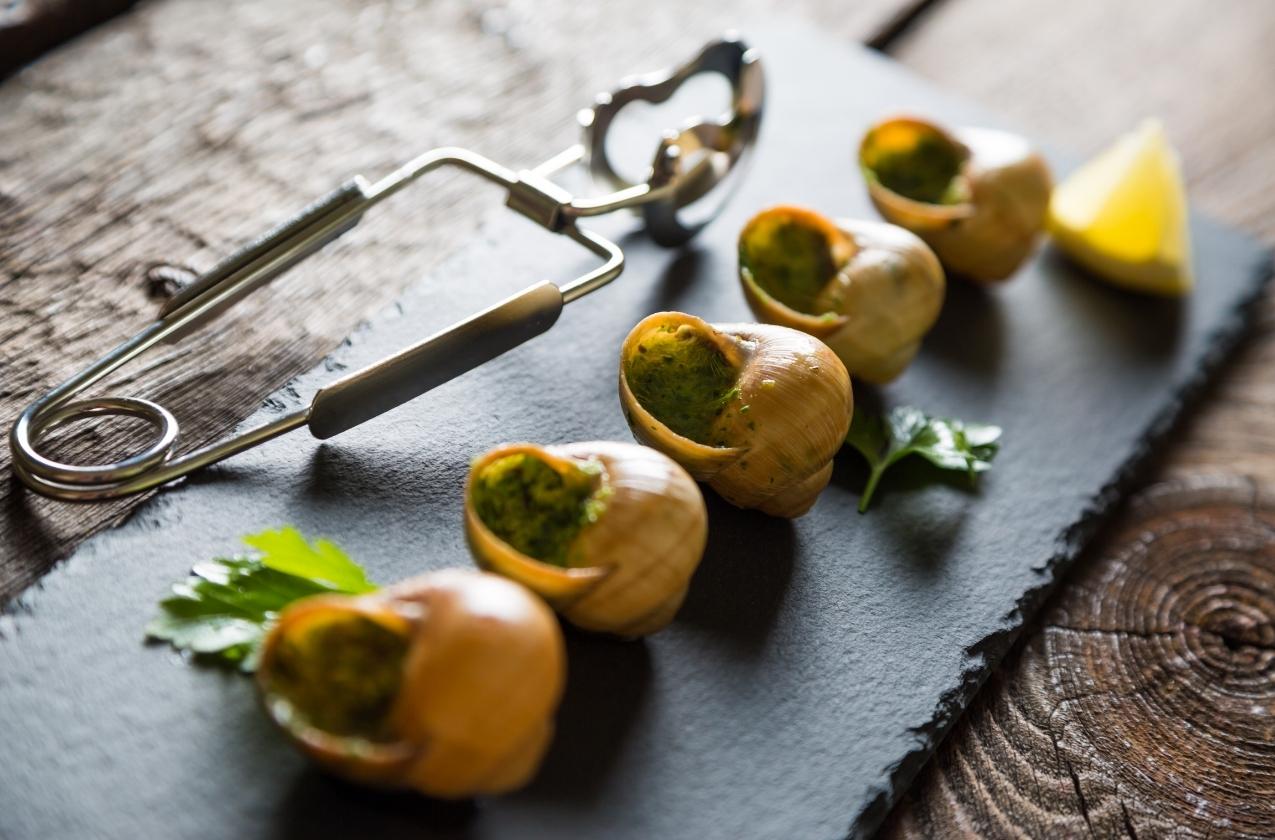 ---
Scientists, governments, farmers and environmentally conscious consumers are working hard to find ways to produce and consume protein-rich foods in a sustainable way. Several options that seem unconventional today might become regular additions to our future meals.
---
Several communities around the world consume edible snails as part of their traditional cuisine. The French Escargots de Bourgogne cooked with parsley and garlic butter, the Moroccan broth Babbouche, fried snails from Crete in Grece called Chochlioi Buburisti, Nigerian peppered snails, and Korean salad Golbaengi Muchim are some popular examples. Europeans: the French, Spanish, Portuguese, Greeks and Cypriots, as well as Americans, Australians and North Africans have been enjoying these molluscs in a variety of recipes for centuries.
According to nutritional studies published by the USDA National Nutrient Standard Reference, snails are high in protein and low in fat, and a rich source of minerals such as iron, magnesium, phosphorus, potassium, copper and zinc.
The number of snails produced for human consumption increases gradually every year. The only snail farm in Bessarabia is located on the shores of Lake Safiany in the lower reaches of the Danube near Izmail. Eco-farm "Snails of Bessarabia" specialises in the production of meat of the Mediterranean snail breed, the most demanded in Europe, Helix aspersa Muller. They are grown according to European technology, only on natural complementary foods, without any chemistry.
For guests on the eco-farm, they conduct excursions, during which they show a snail mother in an old rural house, where snails lay eggs, as well as premises for breeding, growing and fattening snails. Guided tours are available for groups of 4 to 40 people. Cost: 150 UAH.
The tasting offers:
Mediterranean Burgundy Snails
Bessarabian Mediterranean Snails
Chowder with Snails
Caesar Salad with Snails
Snail pies
Snail caviar
Stuffed cabbage rolls with Snails
Snail Pizza
Snail dumplings
Snail Rolls
Eco-farm has a recreation area with a spacious gazebo on the lake, playground, parking. It is possible to organize fishing, master classes. Lunch tasting of traditional Lipovan dishes, homemade wines and natural homemade beer are offered.
Campfire meals:
Pilaf with snails
Lipovan ear
Fried crucian carp
Danube style Sea ​​casserole
Guests can buy snail meat, poultry, fish, honey and bee products, homemade wine and beer.
Being a participant of the project "The Roads of Wine and Taste of Ukrainian Bessarabia", the eco-farm "Snails of Bessarabia" provides tourist services of European quality and safety standards.
Opening hours: 10:00 - 22:00
---