Main — Без рубрики — ECO news: IOON device that turns water into sanitizer within a second
Без рубрики
ECO news: IOON device that turns water into sanitizer within a second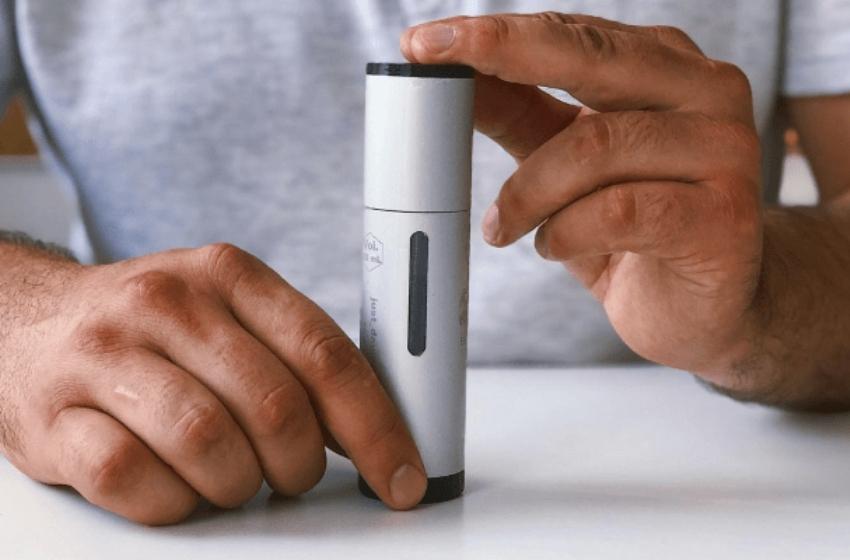 ---
IOON is an innovative ukrainian technology that helps you turn drinking water into a sanitizer with help of silver particles.It is safe for kids, pets, people with allergies and can be even used on food. It's portable, stylish and you can recycle it!
---
Kharkov and Kyiv specialists worked on the development of a device called IOON - Andrey Manuylov (electrochemist and director of the company), Marina Osmanova (electrochemist and operational director), Dmitry Fomenko (technical director) and Igor Prokopenko (co-founder of the company).
The device can instantly turn water into an antiseptic. According to the developers, it is more effective than conventional sanitizers and does not pose a danger to allergy sufferers, children and pets.
For verification, a series of tests were carried out on six different strains of bacteria and one strain of fungus, which showed an efficiency level of 99.9%. The cleansing action of the agent against various viruses and coronaviruses also gave a high result - 99%. Tests of the agent for action against the bacteria of the coronavirus COVID-19 are still ongoing.
The idea of ​​creating a reusable antiseptic with a cartridge came from researchers in 2018. In 2019 and 2020, the team conducted bacteriological tests. The invention has received a grant and a number of awards in various innovation competitions.
Our mission is to make daily lives safer for all people in the world. As a team, we've been working on sanitizing water for years. Therefore, we know firsthand how dangerous bacteria can really be.

IOON team
The device consists of four main elements: atomizer, housing, cartridge and electronics unit. The water inside the cartridge is enriched with silver atoms and reactive oxygen species and turns into an antiseptic in one second. After application to the surface, it takes 20 seconds for bacteria to disappear from it.
IOON is alcohol-free, which means it is non-drying, odorless, and non-lathering. The absence of alcohol made IOON a skin-friendly device that will take care of the hand's skin. It can be used even on waterproof surfaces, and water of any quality is suitable for refilling the cartridge. Each of the replacement cartridges can last 9-12 months and produce 3 liters of disinfectant, which is equivalent to 60 plastic disposable sanitizers.
We can no longer afford single-use hand sanitizers. Personal protection should be sustainable, yet effective for everyone.

IOON team
Back in summer 2020, the company filed an invention application for the International Patent Office. After a long time, IOON technology has passed an independent expert evaluation and is recognized as the new one. It means that IOON patent is coming.
The company reduced the plastic content in the device by 20%. That's their responsibility to make IOON sustainable and always develop it. Also they found a partner for press-models creation. One more crucial step to producing huge batches of IOON.
---