Main — War — Emmanuel Macron: Russia must lose the war
War
Emmanuel Macron: Russia must lose the war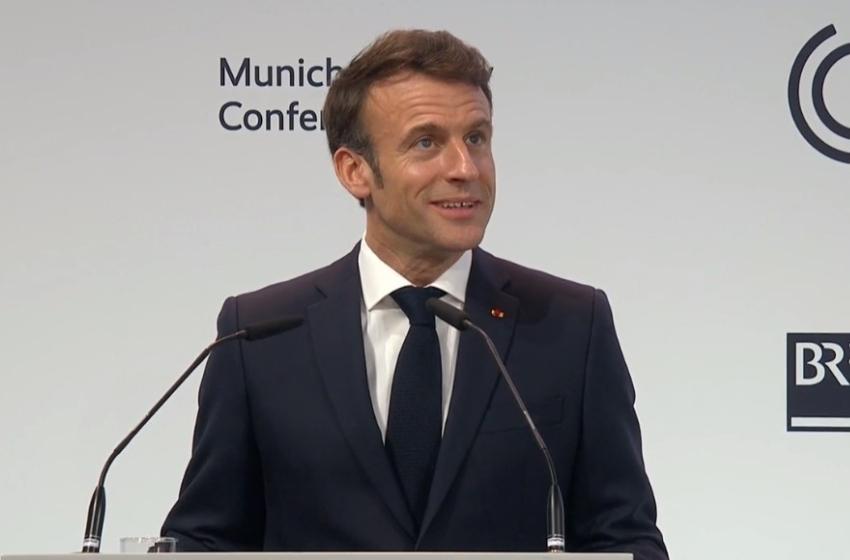 ---
Macron said that it is necessary to help Ukraine organize a counter-offensive.
---
French President Emmanuel Macron says Russia must lose the war it unleashed against Ukraine. He said this during his speech at the Munich Security Conference. He noted that Europe should not be naive but show unity and determination and maintain dialogue when possible.
"But the time for dialogue has not yet come because Russia has chosen war. Russia even decided to intensify the war. Russia has chosen to attack civilian infrastructure and commit war crimes. In the short term, the solution is simple: Russia must not and cannot win this war. The Russian attack must fail," Macron said.
At the same time, the French President added that he could not allow the use of force to become the norm because this would call into question the world's stability.
In this regard, he recalled that since the beginning of a full-scale war, the European Union and the United States have created a "security outpost" and applied sanctions against Russia. Ukraine was provided with financial and humanitarian assistance and funds to protect critical infrastructure.
According to him, France transferred artillery and air defense systems to Ukraine, and organized exercises for the Ukrainian military.
"We must further strengthen our support. Take further steps, increase our efforts to help the Ukrainian people, and Ukraine was able to launch a counter-offensive," Macron stressed.
At the same time, he said that this should help Ukraine start negotiations in the future.
"We are ready to increase our efforts - and the next few weeks and months will be decisive," Macron said.
At the same time, he said that the countries of the West are at the same time ready for a more protracted conflict. "I don't want this. Nobody wants this," he stressed.
Macron added that unity and determination are essential in providing Ukraine with the funds that will ultimately help bring it to the negotiating table in a form acceptable to it in order to work towards a long-term peace and conditions that the Ukrainians will decide.
He also appealed to Western allies to invest more in the defense sector.
"If we want peace, we must have the means to achieve it. Friends, we must contribute our fair share," Macron said, adding that for rearmament, it is necessary to strengthen the European technological, defense, and industrial base.
The French President stressed that if Ukraine protects Europe, then it must be adequately armed.
He also noted that weapons production capacity in Europe should be increased.
---