Main — Culture — Films using Odessa as a setting (chapter 4): "Dejá Vu"
Culture
Films using Odessa as a setting (chapter 4): "Dejá Vu"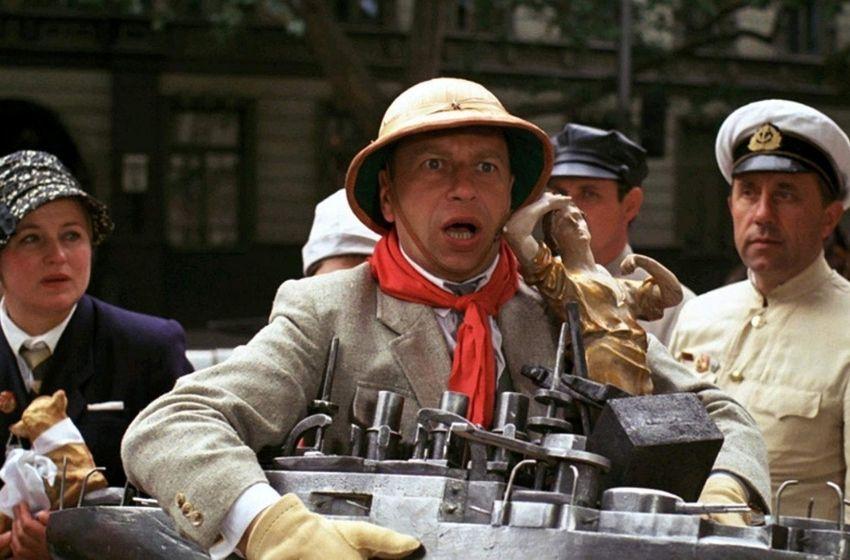 ---
"Deja Vu" is a 1989 Soviet-Polish film directed by Juliusz Machulski, a gangster adventure comedy-farce, which takes place in Odessa, in Soviet times.
---
Year 1925, USA. Chicago Mafia's smugglers are looking for a certain Mikita Nich (Mikita Nichiporuk), who turned out to be a traitor. He fled to Soviet Odessa, where he organized the "great moonshine route" to deliver moonshine (illegal alcohol) along the coast of the Arctic Ocean from the young Soviet country to America.
To eliminate the traitor, they hired the most famous New York killer, an American gangster of Polish origin John Pollack, nicknamed "The Professor". Under the guise of a professor-entomologist, going to Sumatra to catch butterflies, Pollack arrives in Odessa to fulfil his contract and finds himself in the most incredible situations in the Soviet Odessa in the era of socialism building and NEP (New Economic Policy).
Pollack, after several unsuccessful attempts to kill his target, remains in Odessa, but ends up in a psychiatric hospital with a diagnosis of paranoia. The film ends with the arrival of another killer in Odessa and the story threatens to repeat itself again.
In the film it is easy to recognize Deribasovskaya street, Primorsky Boulevard, Potemkin Stairs and Odessa Sea Port.
At one point, as Pollack chases Nechyporuk through the city, both of them accidentally take part in the shooting of the famous sequence on the Potemkin Stairs from the Ezenstein's film "Battleship Potemkin".
---