Main — Business — First Lady of Ukraine had a meeting with the Minister of Culture of France
Business
First Lady of Ukraine had a meeting with the Minister of Culture of France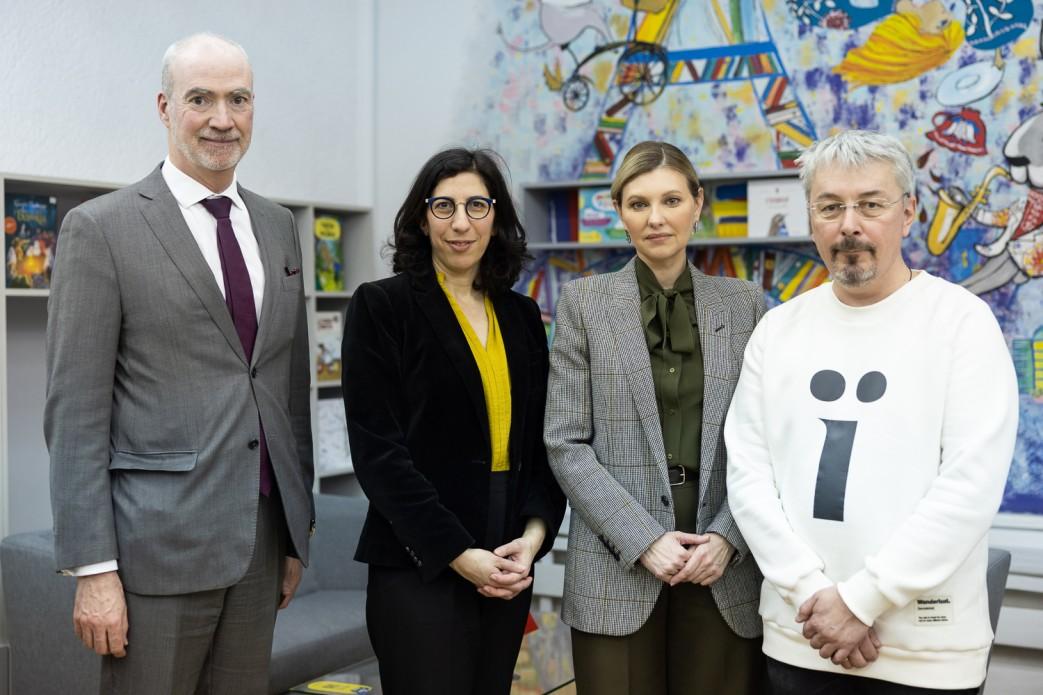 ---
First Lady Olena Zelenska met in Kyiv with French Minister of Culture Rima Abdul Malak and a delegation of French artists.
The Minister visited Kyiv on the eve of the anniversary of the Russian invasion. The purpose of the visit is to see the consequences of the full-scale Russian aggression, to reach agreements on the implementation of specific projects and measures to assist Ukraine and to promote our country abroad.
Rima Abdul Malak initiated the donation of books for children and adults to libraries in Ukraine as part of a project to support Ukrainian book publishing and librarianship in 2023-2024. Books by French authors translated into Ukrainian were selected and purchased by the French Institute in Ukraine. The project envisages the continuation of the purchase of books and the possible creation of audiobooks in Ukrainian.
Olena Zelenska thanked the minister for the visit and this initiative.
"It is a logical mirrored continuation of my initiative to create shelves with Ukrainian literature in libraries around the world. Now your project makes it possible to create shelves with translations of French literature (both classical and contemporary) and, accordingly, to introduce French culture to Ukrainian readers," the First Lady said.
She emphasized the need to constantly draw the world's attention to Russia's destruction of Ukrainian cultural heritage, to crimes against Ukrainian museums, libraries, monuments and cultural figures.
"Now our Ministry of Culture and Information Policy is making efforts to create digital registers of cultural heritage, both real estate and museum collections. The project is designed not only to make all Ukrainian heritage visible, but also to prevent the illicit trafficking of cultural property stolen from Ukraine, both from museums and archaeological sites," Olena Zelenska said.
She thanked for the creation of the European Solidarity Fund for Ukrainian Films (ESFUF).
The parties also continued discussing the "Ukraine. Out of Blackout" project launched during Olena Zelenska's visit to France last year. The initiative aims to discover Ukraine's artistic heritage as an important value of the European cultural community. It is planned that the project will start in the French capital.
---