Main — Business — Foreign Companies in Odessa with R&D Centers
Business
Foreign Companies in Odessa with R&D Centers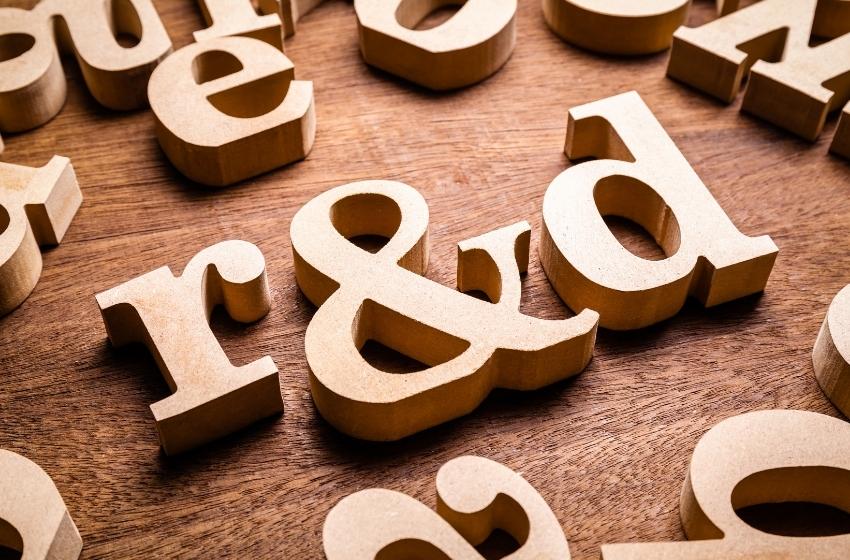 ---
Today, in Ukraine there are about 190,000 developers, and this number is constantly growing. Universities train specialists in various IT fields and the rapidly developing industry allows them to gain wide practical experience in the profession. That makes them incredibly valuable for R&D systems
---
The Ukrainian IT market has gone through many stages of "evolution", and finally, today, when they talk about the high-tech potential of Ukraine, they mean not only outsourcing. Our "intellectual asset" is a real treasure for foreign IT companies. The "brain drain" trend to the West was replaced by an interest in opening their own offices. Today, foreign developers of high-tech products are ready to open research centers (R&D) directly in Ukraine.
Ukrainians have learned to create, promote and sell IT products on global markets. We are interested not only in creating a product but also in its active development. As a result, more and more Ukrainian developers want to be a part of their work. This is what gives rise to the development of software development centers - R&D offices.
R&D centers have a significant impact on the labor market in the country. When we help international IT corporations to open their offices in Ukraine, we simultaneously encourage them to equip a complete infrastructure. And this is a good investment in the country as a whole.
In Odessa we have:
Wildix is a global company operating in the sphere of telecommunications and specializing in Voice over IP (VoIP) products. The company creates and develops Unified Communications and CEBP (Communication-Enabled Business Process) applications.
TietoEVRY Corporation, is a Finnish IT software and service company providing IT and product engineering services. TietoEVRY's annual turnover is approximately EUR 3 billion and its shares are listed on the NASDAQ in Helsinki and Stockholm as well as on the Oslo Børs.
Snapchat is an American multimedia instant messaging app and service developed by Snap Inc., originally Snapchat Inc. Snapchat is a mobile app for Android and iOS devices. One of the core concepts of the app is that any picture or video or message you send - by default - is made available to the receiver for only a short time before it becomes inaccessible. This temporary, or ephemeral, nature of the app was originally designed to encourage a more natural flow of interaction.
Japan's Rakuten owner of messaging app Viber, one of the biggest tech companies in the world, currently involved in e-commerce, e-reading, travel, banking, securities, credit cards, e-money, and more. Founded in 1997, Rakuten is headquartered in Tokyo, with over 25,000 employees worldwide. The company is expanding globally and currently has operations throughout Asia, Europe, and the Americas.
Netcracker has the expertise, culture and resources to help service providers transform their business to thrive in a digital economy. Their innovative solutions, cutting-edge technology and value-driven services can help service providers to execute on their digital transformation goals with target business outcomes ensuring growth and profitability.
Samsung Electronics Odessa is one of the teams of the global community of researchers and developers of Samsung Electronics. Our focus is on the future technologies in the following areas: cybersecurity, artificial intelligence using information security, improving human interaction with devices, virtual and augmented reality, new types of multimedia content, and "green" technologies. Our team is involved in all stages of the technology life cycle: generating ideas, prototyping, and researching, translating these ideas into products for millions of users worldwide.
CloudBees is a continuous delivery software company. The company provides the leading DevOps solutions for large and compliance-first organizations. The are enable developers to focus on delivering great software, while providing management with powerful risk mitigation, compliance and governance capabilities.
DIDWW is a company that opened for business in 2004. Their global phone numbers operate through both private and public VoIP networks, providing services in 76 countries. With 3,084 area codes available, the company aims to use their services to help entrepreneurs reach customers on a global scale.
Find more companies at 360 Tech Ecosystem Overview
360 Tech Ecosystem Overview – is an online platform for business information about IT-companies, people, investors and the whole tech ecosystem of Ukraine in general. The portal already has information on 1,589 product companies and 763 service companies.
---