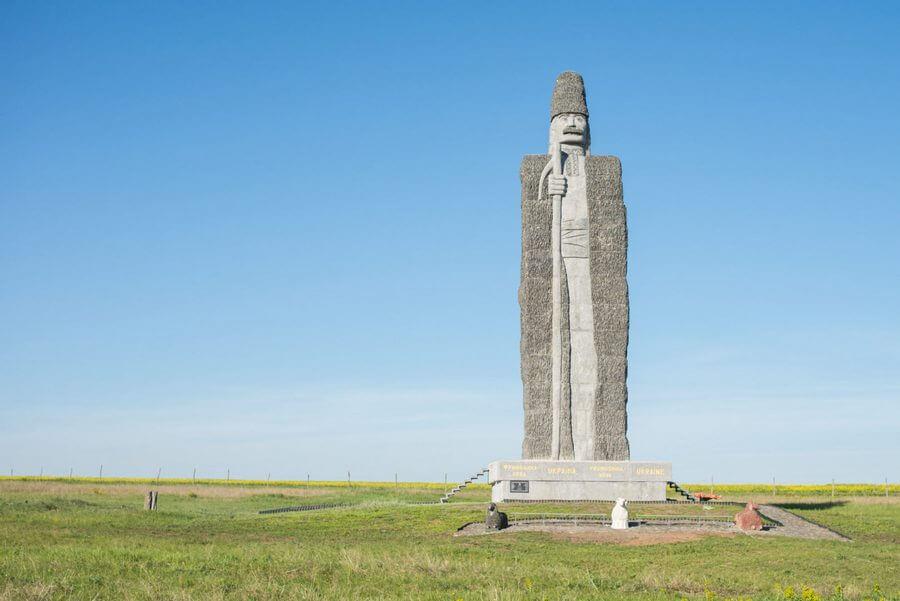 ---
The Frumushika Nova ethnographic tourism center in Tarutinsky district is a village revived by people, forgotten by the authorities
---
About 200 kilometers from Odessa and 10 kilometers from the border with Moldova, is situated Frumushika Nova, a center of ethnographic and green tourism.
Frumushika translated from Moldavian means "Pretty". The first mentioning about it dated by 1813. Before the liquidation of the village by the Soviet government, there were 460 houses in it.
At the end of the 19th, the richest family in Frumushika village century was the Palariev. Nikolai Palariev, an ordinary driver from Odessa port, got rich thanks to Crimean War, in which he lost his arm. For his loyalty he received quite enough money to buy a land in the steppe.
In 2006, the businessman Alexander Palariev, the owner of gas stations in the Odessa region, began to revive the memory of his ancestors. In the place where his family once lived, Palariev built the largest sheep farm in Europe.
The businessman's friends and sheep farmers from Europe, Australia and New Zealand began to visit the farm.
Now in Frumushika-Nova there are a hotel, guest houses, a restaurant, a pool and a church. You can fish in an artificial pond, hunt, play mini-golf and undergo treatment in a "bee sanatorium".
Today, from 30 to 70 people are responsible for the work and livelihoods of the settlement, depending on the season, which officially begins on April 20 and ends on December 1.
The Shepherd's statue in a burka and with a staff, which he installed in Frumushika, was included in the Guinness World Records book and recognized as the highest in the world. Its height is 16.43 meters, weight - 1080 tons. This sign of respect for local sheep farmers is made of labradorite mined in the Zhytomyr region.
---