Main — Без рубрики — Fund raising for the restoration of the old observatory tower in Odessa
Без рубрики
Fund raising for the restoration of the old observatory tower in Odessa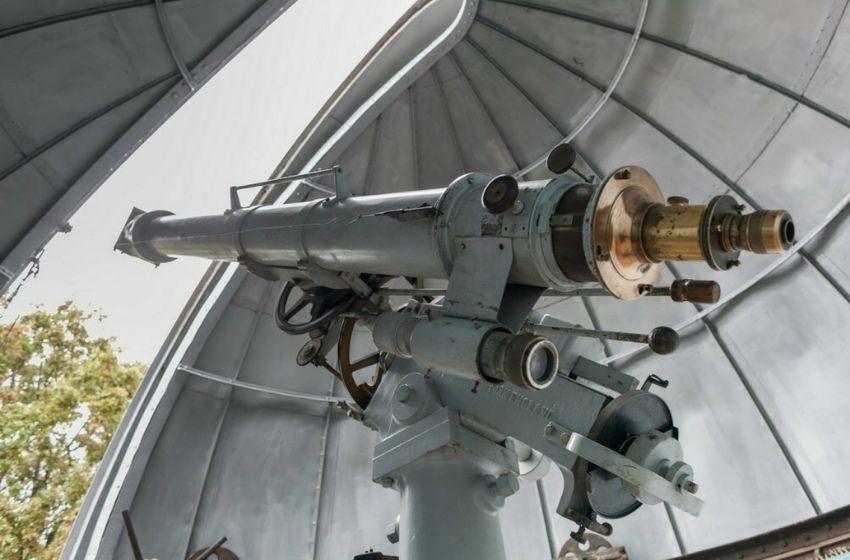 ---
In Odessa, they organised a fund raising for the restoration of the tower of an old telescope at the university observatory. Failure to do so may cause the roof to collapse, making access to the city's only telescope impossible.
---
Fundraising for the restoration of the tower of the oldest telescope in Odessa, which is located in the university observatory in Shevchenko Park, was launched on the crowdfunding platform "Moe Mesto" (my place).
The equatorial telescope itself, manufactured in 1886 by the English firm T. Cooke & Sons, has recently been repaired, but the condition of the roof of the tower in which it is installed is of concern.
The last renovation here was almost thirty years ago. The roof began to leak, the ceiling under it, which has an unusual domed shape, is losing its original appearance. If a collapse occurs, it will be impossible to get to the telescope… Cook's equatorial is no longer suitable for scientific research, but it is very valuable as a historical exhibit and part of the excursion route around the observatory.

Natalya Bazey, fundraiser and researcher at the Astronomical Observatory Research Institute of Odessa University Mechnikov
The telescope was purchased at the expense of an employee of the medical faculty of the Ivanov University, who left his fortune to the university for scientific purposes. A tower was built for the device, inside which the marble floor is covered with astronomical symbols. Marble steps lead to the telescope, twisting around the column of the instrument.
Although it is no longer used for research, many children and adults still come to visit the telescope to observe the stars.
---