Main — Business — Head of US Embassy visits the Ukrainian Sea Guard in Odessa
Business
Head of US Embassy visits the Ukrainian Sea Guard in Odessa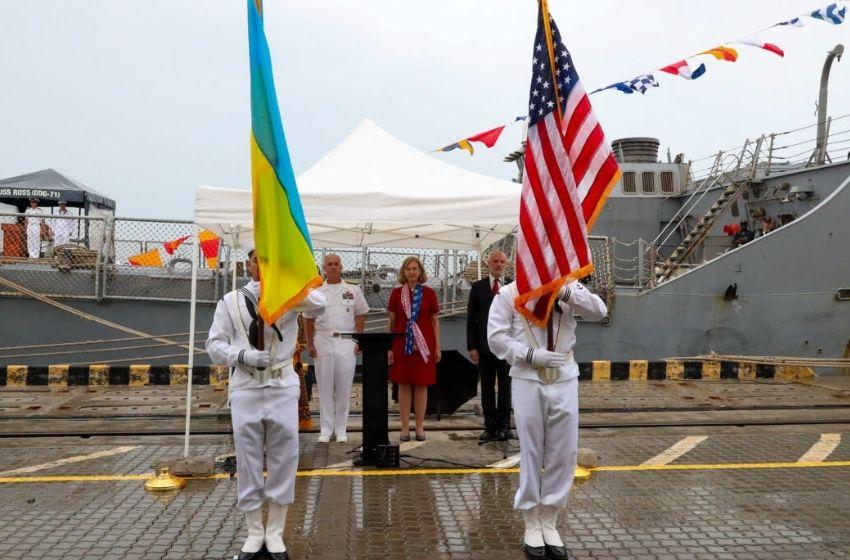 ---
Chargé d'Affaires at the U.S. Embassy in Ukraine Kristina Kvien has visited the head office of the Ukrainian Sea Guard, part of the State Border Guard Service (SBGS), in Odessa to discuss the consequences of Russian aggression on Ukraine's borders.
---
According to the SBGS press service, Mrs. Kvien held a series of meetings as a sign of a broad partnership between the United States and Ukraine aimed at supporting the crucial work of civil society, law enforcement agencies and the State Border Guard Service.
In particular, the U.S. diplomat met with Head of the State Border Guard Service, Major General Serhiy Deyneko, his first deputy, Major General Volodymyr Nikiforenko, Head of the Sea Guard, Rear Admiral Oleh Kostur, and Head of the Southern Regional Department, Major General Serhiy Mul.
Regional security risks and the consequences of Russian aggression on the sea and land borders of Ukraine, including Crimea, the Sea of Azov and Transnistria, were discussed at the working meeting.

SBGS press service
---