Main — War — In Severodonetsk, the occupiers shot a volunteer in a wheelchair
War
In Severodonetsk, the occupiers shot a volunteer in a wheelchair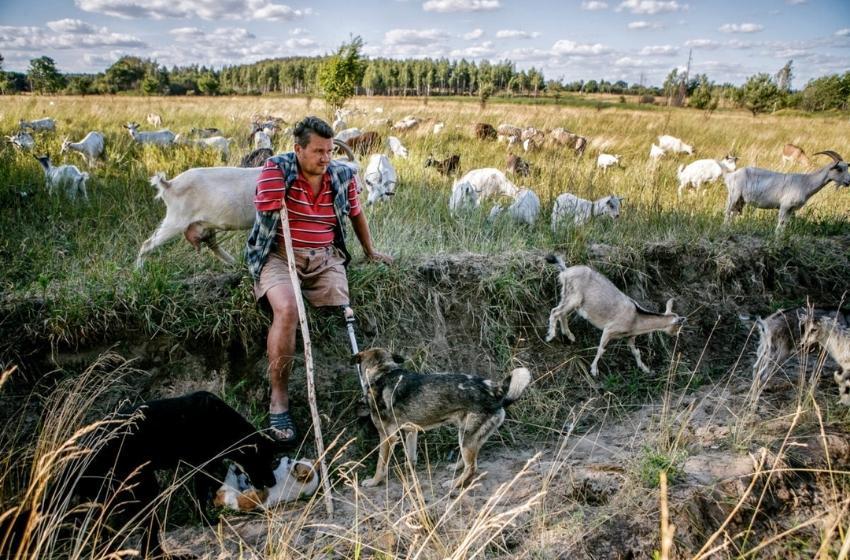 ---
On Sunday, March 13, in Severodonetsk, the occupiers shot Alexander Kononov in his house. Right in a wheelchair.
Many Kyivans still remember his cheeses by "San Sanich". Many journalists visited the village of Desyatyn in the Zhytomyr Region, where Aleksandr Kononov moved at the invitation of an acquaintance from Severodonetsk, to set up a goat farm a few years ago.
When the war came to Luhansk region in 2014, he volunteered. He delivered water, food and medicine to Ukrainian positions. At the time, he had been living with a disability for almost ten years after injuries in the metal industry - he had no right arm or left leg. He spent 98 days in captivity "in the basement" in the "LPR", where he was tortured.
He rebuilt his life in the Zhytomyr region. He bought one of the long-abandoned houses, transported goats and sheep there, and started a small goat farm with a cheese factory. This man is a powerful energy and a constant movement.
At some point, Alexander returned to his native Donbas. He started life again. A full-scale Russian invasion cut him off. Alexander was killed in his own house. Just in a wheelchair.
Eternal memory to the real Ukrainian of Donbass.
---