Main — War — India and China to take part in joint military exercises with Russia
War
India and China to take part in joint military exercises with Russia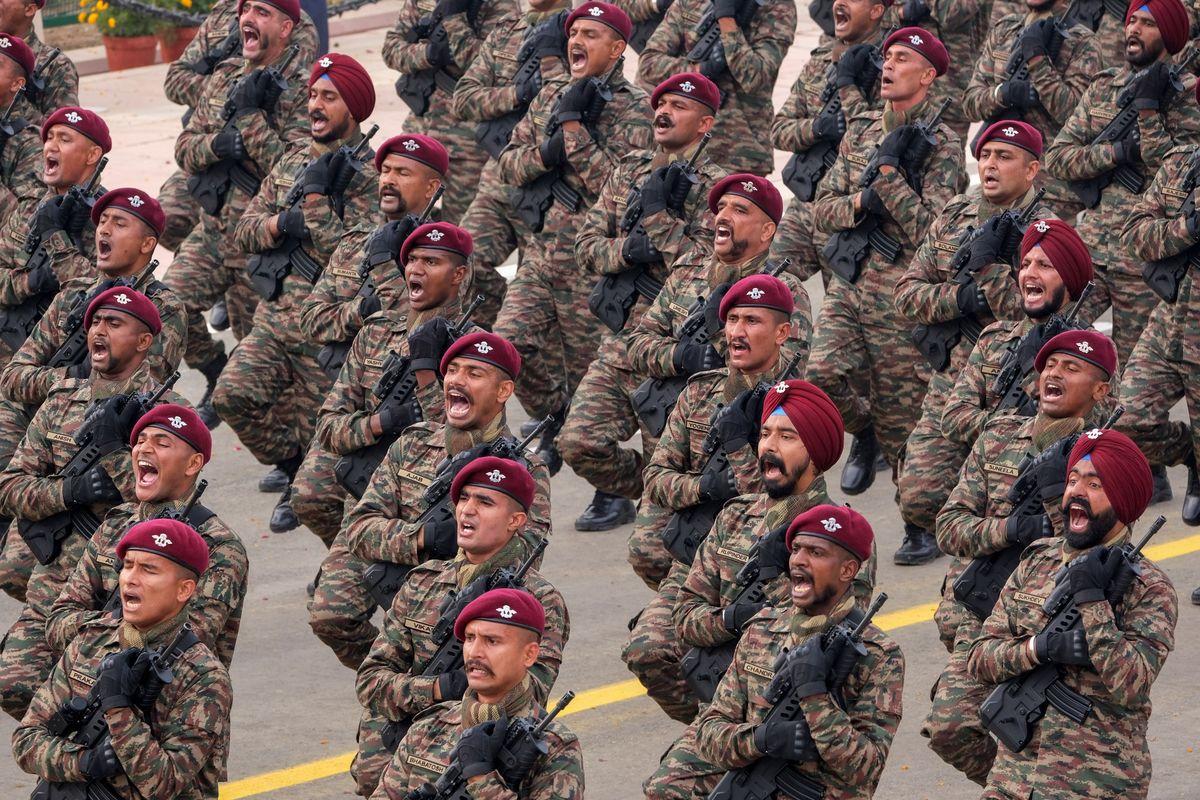 ---
Analysts noted that the participation of the Indian military in Russian exercises at the height of the Russian invasion of Ukraine confirms New Delhi's friendly ties with Moscow.
---
India and China will join Russia's week-long military exercise Vostok 2022, which will begin in the country's east.
Analysts noted that the participation of the Indian military in Russia's Vostok 2022 exercises at the height of the Russian invasion of Ukraine confirms New Delhi's friendly ties with Moscow, despite strengthening the strategic partnership with the United States, Voice of America reports.
"India's participation in exercises in Russia is not unusual, but this time it also has political overtones," said Manoj Joshi, an analyst at the Observer Research Foundation in New Delhi. "New Delhi emphasizes that it will take an independent position on the crisis in Ukraine and will continue to maintain neutrality between the United States and Russia."
Recall that India refrained from condemning the Russian invasion of Ukraine and did not join the Western sanctions against Moscow. Oil imports from Russia to India have risen sharply this year as the country benefits from significant discounts.
India argues oil purchases are necessary for developing a country suffering from energy shortages. "We are very open about our interests," Indian Foreign Minister Subrahmanyam Jaishankar said earlier. "In my country, the per capita income is $2,000. They are not the ones who can pay higher energy prices."
Although India now buys weapons from other countries, in particular from Israel and the US, a significant part of the weapons in the country are of Russian origin. Therefore, as analysts noted, India is unlikely to turn away from Russia soon.
"India has an important defense relationship with Moscow and it's not really interested in the Ukraine crisis," Joshi said. "If it's in our national interest to maintain ties with Russia, we're doing it - that's India's position."
So far, Washington seems to have embraced India's position. Asked about India's participation in the East 2022 military exercise, State Department spokesman Ned Price said the US recognizes that reorienting the country's foreign policy is a long-term challenge.
"At the same time, we also recognize that there are countries around the world that have longstanding relationships, including security relations, with countries such as Russia," he said at a briefing. "Reorienting a country's foreign policy, a country's security institution, or defense procurement practices away from a country like Russia is not something we can do overnight."
However, there are questions about how long India can stay between the US and Russia as tensions deepen between the two countries.
Analysts in Washington suggest that the US has taken a strategic position and are trying to convince New Delhi that a long-term security partnership with Moscow is not viable.
"Washington is certainly concerned about New Delhi's long-term security partnership with Moscow," said Michael Kugelman, deputy director of the Wilson Center's Asia Program. "In the coming months, we expect Washington to prove to New Delhi that Russia is under sanctions and out of money. will no longer be able to manufacture and export weapons to India."
India, for its part, maintained a low profile concerning the Russian exercises - there was no official information about its participation. Still, sources in the Ministry of Defense confirmed the participation of a contingent from India.
India's military partnership with the US is growing rapidly amid worries about China. In mid-October, India and the United States will hold joint military exercises in an annual exercise known as Yudh Abhyas or War Practice. The location of the exercise, which will reportedly take place 100 kilometers from the disputed border between India and China, is important.
It is also difficult for New Delhi to find a balance between Russia and its partners in the Quartet, which consists of India, the US, Japan, and Australia. According to the Deccan Herald newspaper, India will not participate in naval exercises in the Sea of ​​Japan. New Delhi has close ties to Tokyo, which, along with the US and Australia, is an important partner in the fight against Chinese expansionism in the Indo-Pacific.
Strengthening Russian-Chinese relations could also cause concern for New Delhi, as tensions between India and Beijing over border disputes continue to abate. Although Beijing has previously joined the exercise with Moscow, its participation in the Vostok 2022 military exercise reflects growing defense ties between the two countries amid tensions with the West, analysts said.
"This is the first time that the PLA (People's Liberation Army of China) has sent its army, navy and air force to joint exercises with Russia at the same time," said Bonnie S. Glaser, director of the Asia Program at the German Marshall Fund. - "With the rapprochement between Moscow and Beijing, it can be expected that bilateral military ties are also likely to increase."
From Russia's perspective, the participation of both India and China, which have tense bilateral ties, highlights the country's intention to strengthen a relationship with Asia's major economies.
Jagannath Panda, chairman of the Stockholm Center for South Asia and Indo-Pacific Affairs, said Moscow hopes to secure "Eurasian unity" against the West "through its traditional partnership with India and ideological friendship with China.
"This role served Moscow in Ukraine, as both countries refrained from condemning Russia's actions," Panda said.
On August 17, it became known that military exercises "Vostok-2022" will be held on the territory of Russia from August 30 to September 5. China, India, Belarus, Tajikistan, Mongolia and other countries will participate.
---