Main — War — Indirect losses from the war in the agricultural sector amount to more than 35 billion dollars
War
Indirect losses from the war in the agricultural sector amount to more than 35 billion dollars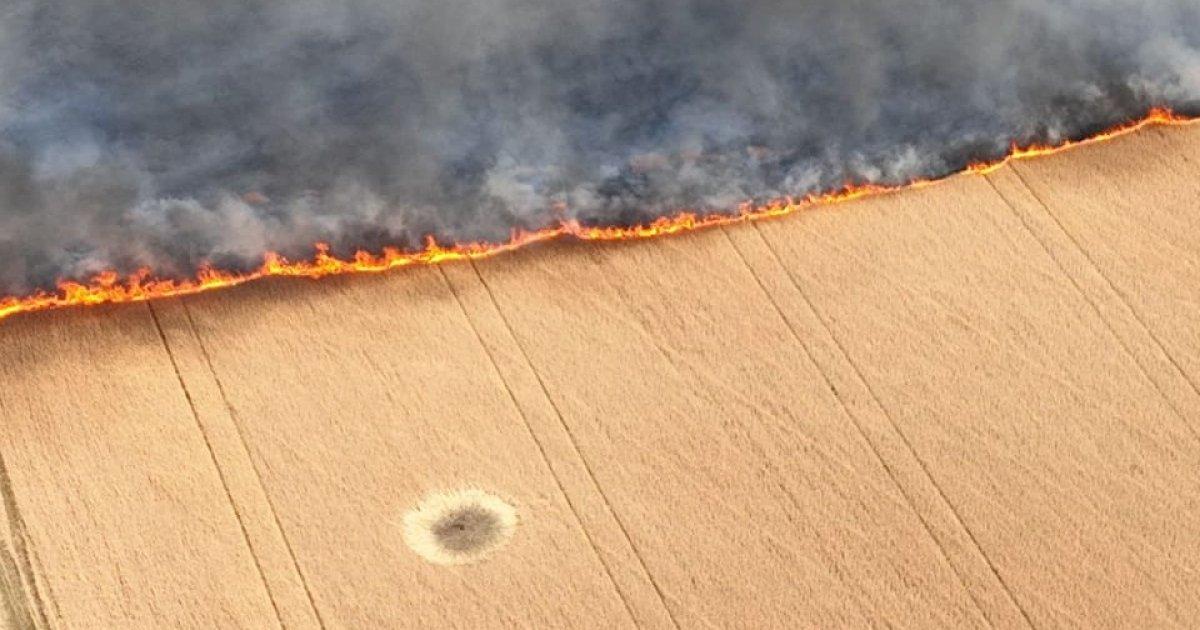 ---
Photo: Igor Lutsenko 'Burning wheat field in southern Ukraine.'
The Russian invasion of Ukraine brought colossal direct and indirect losses in the agricultural sector. According to preliminary estimates, the direct damage to the agricultural sector was more than 4 billion US dollars. Indirect losses amount to more than 35 billion.
"Since the previous review, indirect losses have increased by 10 billion and reached 35 billion dollars. This means farmers did not sow winter crops, so they will not harvest next summer, even in the de-occupied territories. These losses will be recorded," First Deputy Minister of Agrarian Policy and Food Taras Vysotskyi said on the broadcast of an informational marathon on the Rada TV channel.
He added that indirect losses are also affected by the energy crisis caused by shelling and complicated logistics, which caused a decrease in the price of Ukrainian products, respectively - manufacturers will not receive profits. Therefore, Ukraine, together with international experts, is currently recording evidence of crimes related to the theft of Ukrainian agricultural products, and the deliberate destruction of civilian infrastructure related to the production and distribution of food products.
"Destroyed resources will be valued at their book value. That equipment could still be driven, but it is already necessary to buy a new one. Unfortunately, the multiplier is negative. We hope for a positive UN decision on reparations. We are confident that Ukrainian farmers will be able to compensate for all losses," added the Deputy Minister.
---