Main — War — Invaders stole a collection of Scythian gold from the Melitopol Museum
War
Invaders stole a collection of Scythian gold from the Melitopol Museum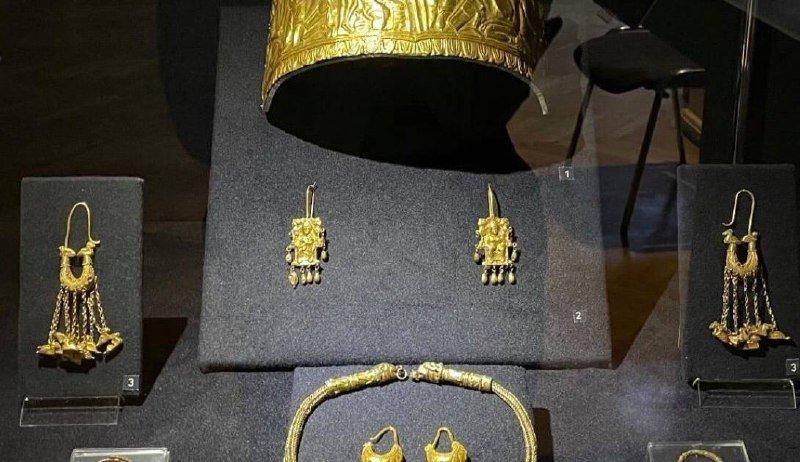 ---
Russian invaders in temporarily captured Melitopol and stole Ukrainian historical and cultural values ​​from the local history museum, including a collection of Scythian gold. On the fact of violation of the law and the customs of war, the Zaporizhzhia regional prosecutor's office began criminal proceedings.
It is reported by the Office of the Prosecutor General of Ukraine.
According to the investigation, in April, the military of the Russian Federation and representatives of the occupation administration stole the national values ​​of Ukraine from the Melitopol Museum of Local Lore.
"According to preliminary data, among the stolen property was a collection of Scythian gold, which archaeologists discovered in the 50s of the last century," the statement said.
Under the procedural leadership of the Zaporizhzhia Regional Prosecutor's Office, criminal proceedings have been initiated on the fact of violation of the laws and customs of war (Part 1, Article 438 of the Criminal Code of Ukraine).
The pre-trial investigation is carried out by the investigators of the Zaporizhzhia department of the SBU.
"A little more than a week ago (on Saturday), some expert from the Crimea was supposed to come, who was supposed to assess this Scythian gold to understand its value and authenticity. What is the fate of this Scythian gold now, we have no information. After the arrival of this expert, none of the museum staff has ever seen this Scythian gold," Fedorov said.
According to him, the Scythian gold kept in the local history museum of Melitopol is original and "almost priceless".
Recall that the Court of Appeal of Amsterdam ruled in the case of ownership of the collection of Scythian gold, recognizing the right of Ukraine to it.
---