Main — War — Kharkiv, Mariupol, Mykolayiv. An NFT collection of postcards showing the consequences of the war has been launched in Ukraine
War
Kharkiv, Mariupol, Mykolayiv. An NFT collection of postcards showing the consequences of the war has been launched in Ukraine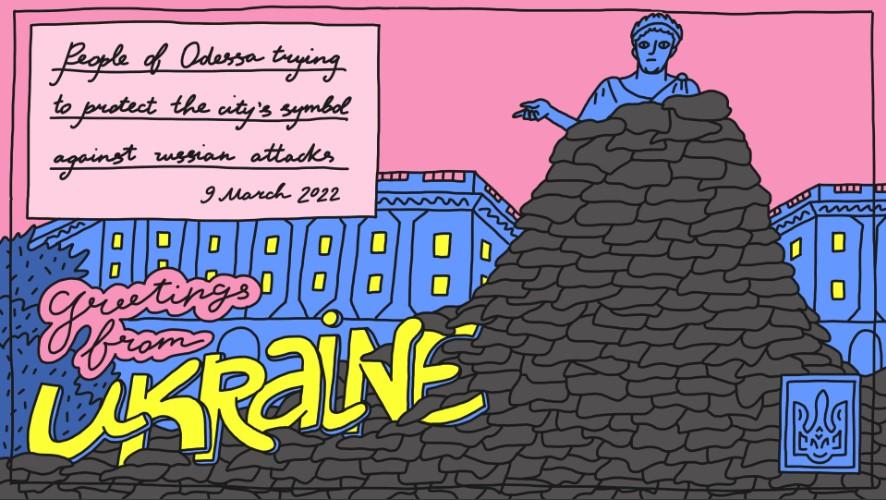 ---
All postcards - Anton Vertwen
Kyiv illustrator Anton Vertwen has launched a charity collection of tourist NFT postcards depicting cities that are defending or affected by the Russian invasion.
Ukraine is resisting and defending, but the Russian army destroys cities and kills thousands of Ukrainian civilians. We have created a project in which we show the events that changed life in peaceful cities after the Russian attack.
80% of the collected funds will be transferred to the account of the National Bank for humanitarian aid to Ukrainians, 20% will be spent on creating new illustrations and developing the project.
So far, postcards with the downed Kyiv TV tower, the bombed-out Freedom Square in Kharkiv, the regional administration in Mykolayiv, the drama theater in Mariupol, and the sandbag-blocked monument to Duke de Richelieu in Odessa are available. The price of each is 0.04 broadcasts, or 117 dollars.
---