Main — Diplomacy — Kurban, wine and horo: a festival in honour of St.George's Day in Bessarabia
Diplomacy
Kurban, wine and horo: a festival in honour of St.George's Day in Bessarabia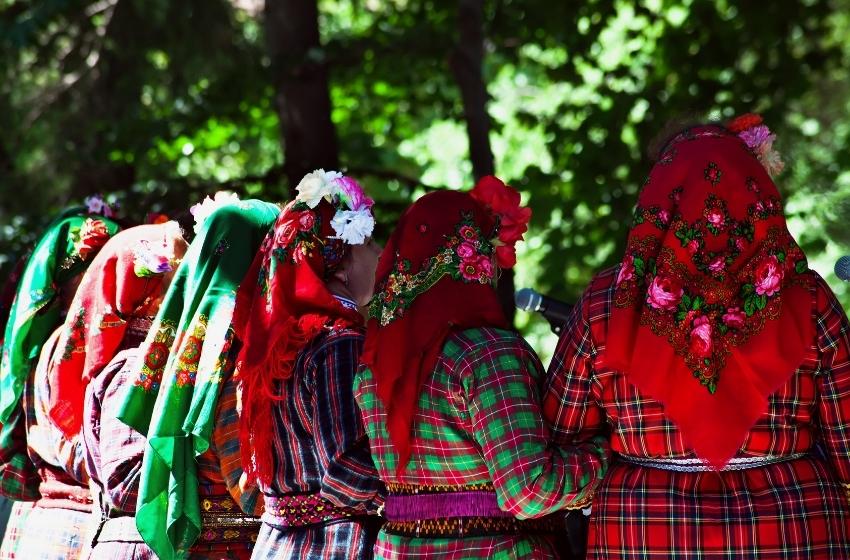 ---
This Saturday, May 8, a traditional festival in honour of St.George's Day will take place in Bolgrad.
---
The festival is called GERG'VDEN (GeorgievDay) Panair (Fair)
It will present national dishes of the Bulgarian, Gagauz, Albanian, Moldavian and Ukrainian cuisines. The main dishes will be mutton dishes and the famous kurban. It also promises a wide variety of wines. The national horo will become an invariable component of the holiday, and the festival itself is called a long-awaited event for the whole of Bessarabia.
St. George's Day, or in Bulgarian GERG'VDEN, is one of the most significant and beautiful spring holidays. In the people it is connected with agriculture (George in Greek means "farmer"), with cattle breeding and as a whole with spring renewal of the nature.
Saint George is considered both a warrior-protector and a patron saint of shepherds and their livestock. When the year was divided into two cycles: from St.George's Day (May 6) to St.Dmitry's Day (November 8) and from Dmitryv's Day to St. George's Day. From that day on, the shepherds, who were usually hired for the whole summer until the end of October, went out with their flocks into the fields.
This holiday is associated with traditional rich feasts. The central dish for the festive table "Kurban" is a lamb baked in the oven, stuffed with bulgur and herbs. Also on this day, a variety of dishes are prepared, where the main ingredient is lamb. Wine flows like a river at the table, songs are sung. And after the feast, everyone dances a good dance.
The festival will feature local national cuisine - Bulgarian, Gagauz, Albanian, Moldavian and Ukrainian. You will be offered your favourite traditional dishes of the peoples represented: "kurban - bulgur", "kapamu", "kaurma", "salnik", "mititei", "mamalyga", "sarma", "ihniya", "agni cookies" and many other delicacies.
A special feature of this year will be the participation of the gastronomic locations "The Roads of Wine and Taste of Bessarabia", which last year was recognised as a tourist magnet of the Odessa region. Brinzarnya, Balkanski Yastia (Bolgrad), Wine Cellar Vinaria / Vinaria and Snails of Bessarabia from Izmail, eco cheese diary Generous Okolitsa from the village of Tabaki, and Villa Tinta Vinhol Oksamitnoye - all of them will present their products about the unique tourist and gastronomic differences of their locations.
The festival programme includes performances by national groups, master classes on cooking national dishes, producing feta cheese and making souvenirs, selling national food products, spices and souvenirs. Interesting photo zones will work. Within the framework of the festival, sports competitions and competitions for strongmen are held.
---