Main — Culture — Mark Strong became a United24 ambassador
Culture
Mark Strong became a United24 ambassador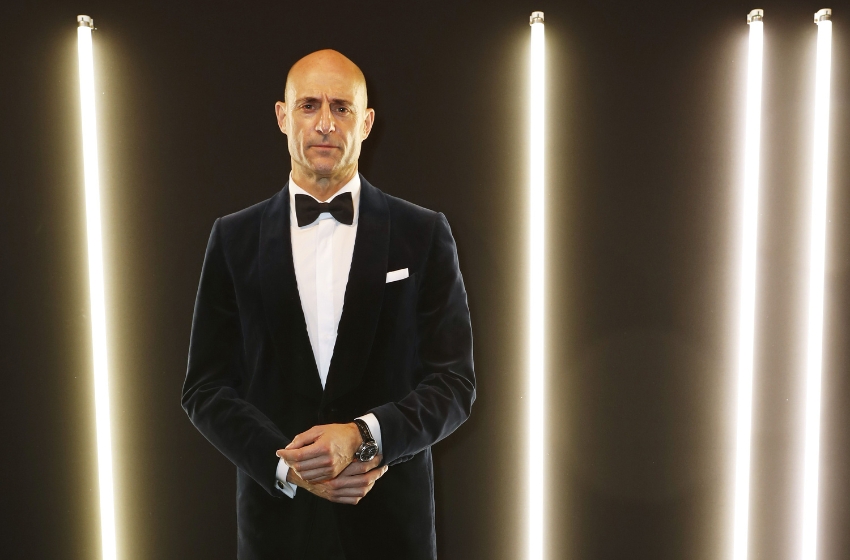 President of Ukraine Volodymyr Zelenskyy had a video call with British actor Mark Strong, who became an ambassador of the United24 platform and supported the Education and Science direction.
The Head of State thanked the star of Sherlock Holmes, Kingsman, Murder Mystery 2, RocknRolla, and The Imitation Game for focusing his efforts on support for Ukrainian schools.
According to Volodymyr Zelenskyy, it is extremely important to help Ukrainian children get a high-quality education despite the full-scale war. One and a half million of them are currently studying remotely, and it is necessary to bring them back to classrooms.
"This is also a very important signal for people to return to Ukraine – that life goes on. And when children can study in modern, safe schools, it is also a very important signal to their parents who are on the front line today – that they can concentrate on what is happening on the battlefield without worrying every second about whether their children are safe," he emphasized.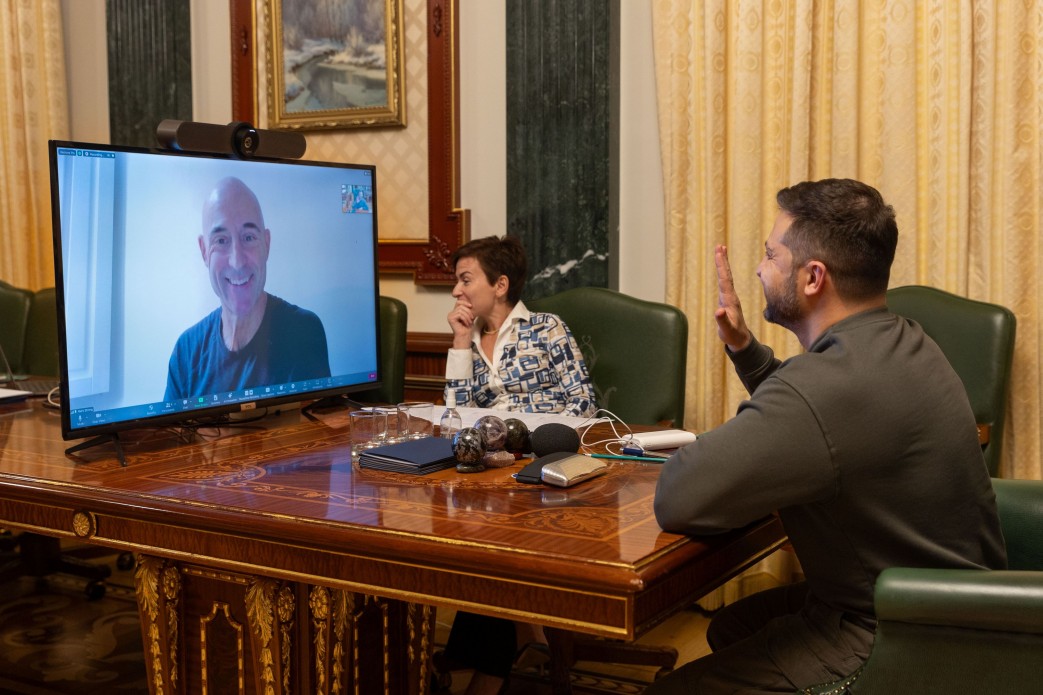 For his part, Mark Strong noted that he was honored to become the voice of Ukrainian children in the world to help them have a better future.
"As a father of two sons, I realize the importance of high-quality education and the need to go to school, communicate with friends, and acquire not only knowledge, but also the skills necessary for adulthood. Ukrainian children deserve to get everything they need," the actor said.
On August 5, his birthday, Mark Strong took part in a Game4Ukraine charity match in London to raise funds for the restoration of Mykhailo Kotsiubynskyi Lyceum in Chernihiv region.
Background. In almost 16 months the United24 fundraising platform, initiated by President of Ukraine Volodymyr Zelenskyy, has raised over $470 million in donations from more than 110 countries. United24 ambassadors include singer and actress Barbra Streisand, American actors Mark Hamill, Liev Schreiber and Misha Collins, actresses Katheryn Winnick and Ivanna Sakhno, Imagine Dragons, Balenciaga creative director Demna, director Michel Hazanavicius, astronaut Scott Kelly, historian Timothy Snyder, British entrepreneur Richard Branson, country singer Brad Paisley, British traveler Bear Grylls, philosopher and economist Francis Fukuyama, chef José Andrés, Nobel laureates Paul Nurse, Edvard Moser and May-Britt Moser, prominent Ukrainian athletes Andriy Shevchenko, Elina Svitolina, Oleksandr Usyk and Oleksandr Zinchenko.