Main — War — More than 2,000 explosive objects have already been defused in the liberated Kherson region
War
More than 2,000 explosive objects have already been defused in the liberated Kherson region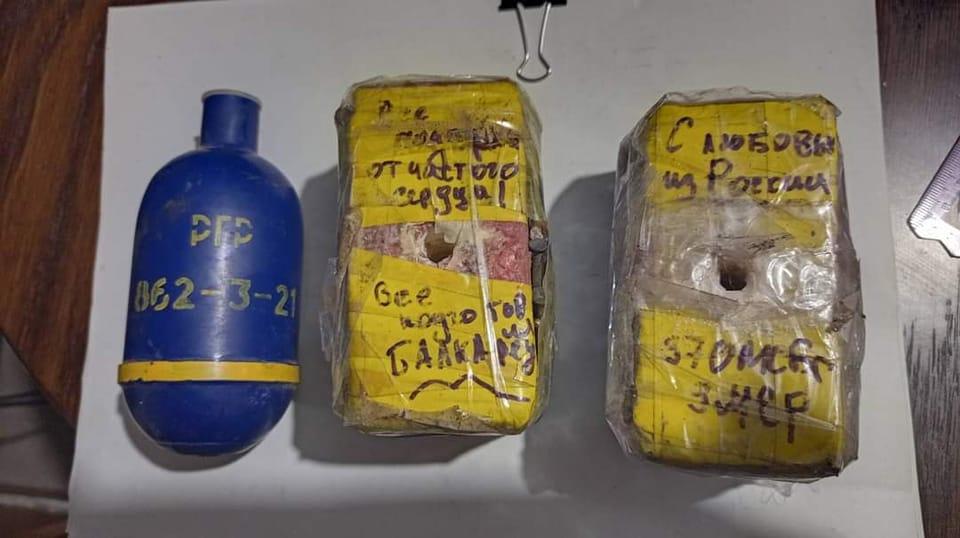 ---
More than 2,000 explosives have already been defused in the liberated Kherson region. In total, since the start of work on the de-occupied territories of the Kherson region, more than 50 hectares have been surveyed, and more than 80 km of power lines, almost 200 km of roads, and 19 km of gas pipelines have been inspected. This was announced by the First Deputy Minister of Internal Affairs of Ukraine, Yevgeny Yenin, today, November 15, on the live broadcast of the national telethon.
Currently, demining is the main challenge of the liberated Kherson region. Therefore, as Yevgeny Yenin noted, specialists from the other areas are involved in the work.
"Almost 200 pyrotechnicians of the State Emergency Service from Kirovohrad, Odessa, Mykolaiv, Khmelnytskyi, Kherson, Zhytomyr, Cherkasy regions, and Kyiv have already arrived to clear the Kherson region. The arrival of pyrotechnicians from other regions is also planned. At the same time, we are strengthening the explosives service of the National Police: by the end of the week, it is planned to deploy and start work with about 70 explosives technicians," said the first deputy head of the Ministry of Internal Affairs.
According to him, in the Kherson region, as in any territory that has just been liberated from the occupiers, there is a considerable amount of explosive objects: these are various types of mines and streamers, unexploded explosive objects, specially left by terrorists to undermine both the civilian population and representatives of the security sector and defense.
"During the past day alone, pyrotechnicians of the State Emergency Service and explosives technicians of the National Police examined 10 hectares of territory, discovered and defused almost 1,500 explosive objects," Yevgeny Yenin said and once again called on citizens to carefully choose their travel routes, clarifying their safety with the military administration if possible.
---