Main — Business — Mykola Solskyi: Ukraine and Hungary plan to increase the number of checkpoints for Ukrainian products export
Business
Mykola Solskyi: Ukraine and Hungary plan to increase the number of checkpoints for Ukrainian products export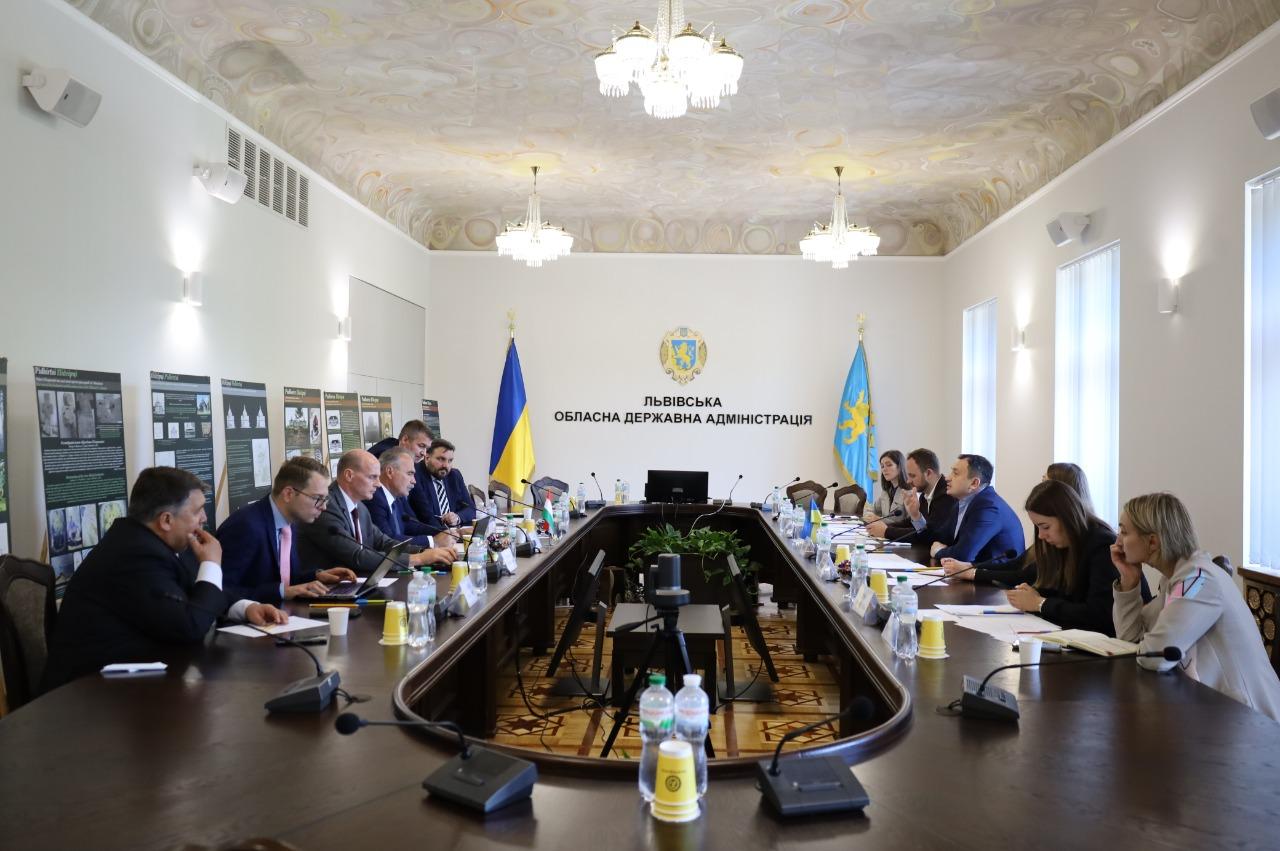 ---
Together with Hungary, Ukraine will apply to the European Union to increase the capacity of checkpoints on the Ukrainian-Hungarian border.
This was announced today during a briefing by the Minister of Agriculture of Hungary, István Nagy.
"Former transit corridors were through the Black Sea. Land corridors have a limited capacity. We will jointly appeal to the EU in order to develop capacity on both Ukrainian and Hungarian sides. We are concerned about the impact the war has on the world's food supply. I am very grateful to Minister Mykola Solskyi for the detailed conversation. We are interested in speeding up the movement of goods. This is not only a Hungarian, Ukrainian or European interest. This is a global interest," István Nagy said.
At the same time, the Minister of Agrarian Policy and Food of Ukraine, Mykola Solskyi, said that today Ukraine needs to export 18 million tons of last year's harvest. In addition, wheat harvesting is currently underway and soon farmers will harvest rapeseed.
"It is very important for us to increase the logistics routes through Hungary to Europe, to develop the infrastructure related to the export of Ukrainian grain, as well as to satisfy the interests of Ukrainian and Hungarian businesses regarding joint projects. We have cooperated with countries that have access to the sea, such as Poland and Romania. Slovakia and Hungary are logistics corridors to the European market. These routes were not developed because we traded by sea. As we move into the EU, we need to expand new export destinations in the EU. We understand that it is necessary to define areas on the border, to ensure motor transport opportunities. Hungary has a constructive position, deliveries are already underway. We have fewer checkpoints on the border with Hungary than with Romania or Poland, so we plan to increase it and are already working on it," Mykola Solskyi emphasized.
---