Main — Culture — International children's Day in Odessa by the Worldwide Club of Odessites and Reva Foundation
Culture
International children's Day in Odessa by the Worldwide Club of Odessites and Reva Foundation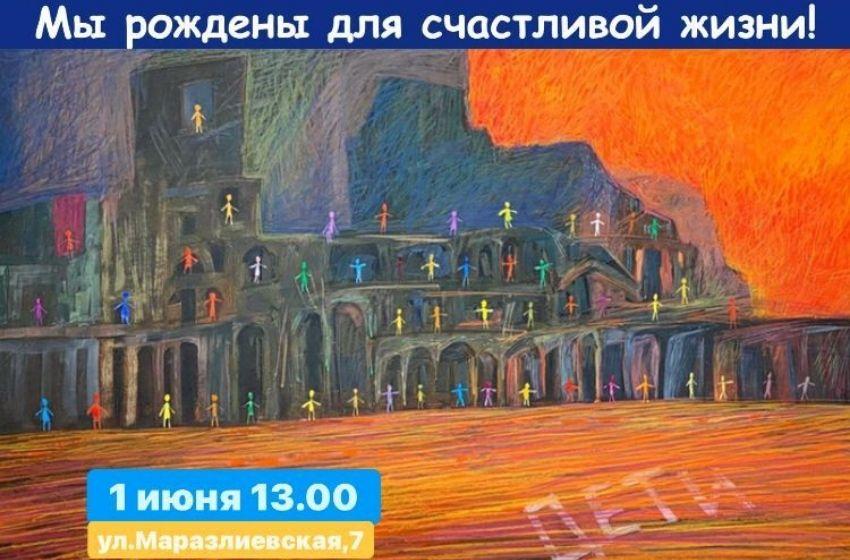 ---
There can be no keener revelation of a society's soul than the way in which it treats its children.

Nelson Mandela
It's hard to argue with Nelson Mandela. It's a common truth that the Ukrainians are rated among the most family-oriented people in the world, who care much about their children even when children turn into grown-ups. Since early years, much emphasis is put on extracurricular activities. Ukrainian parents have always taken children to art and musical schools, sport and dancing classes. Odessa's theatres may boast a wide range of performances for children. So do numerous museums, clubs and galleries.
However, young Ukrainians have recently faced irregular COVID-19 lockdowns and now are witnessing the war, lack of human interaction, little joy and delighted laughter. The cruel war has affected untouchable happiness of childhood.
Reva Foundation welcomes the opportunity to support the initiative of the World-Wide Club of Odessites to make a real holiday for children.
One of the priorities of Reva Foundation is to teach, promote and support talented youth. It's not much of a secret that every second young Odessite is prodigy - musicians, artists, dancers, poets, writers.
This year, Arlekin Children's Theatre, Youth Foundation Eurika, Young Talents Studio Smerechko and Art and Musical School will perform their talents on the 1st of June, at the World-Wide Club of the Odessites (Marazlievskaya st., 7, Odessa) which opens its doors to celebrate Children's day. Families and children who moved from the Donetsk and Luhnask regions are invited to make new friends with the Odessites. The Odessa Academic Puppet Theater will show the miracle of puppets coming alive, captivating both children and their parents.
Event programme for the International Children's Day
When:  at 1 pm on Wednesday, June 1, 2022
Venue: World Club of Odessans at 7 Marasliivskaya St, Odessa, Ukraine
Participants: refugee from Donetsk and Lugansk regions:  12 children (7-14 y.o.)
Performers: 15 children
Guests: over 30 children
Programme description:  Local young musicians and poets, story tellers and artists will be entertaining our kids and their family members.
We wish our children to transform negative emotions and experiences into the healing power of art, so we prepared sweet buffet and will help our guests to draw artistic messages to Ukrainian defenders.
---
Donation
If you wish to help children of Ukraine you may support the project by your donation to: Donate at Reva Foundation
---