Main — Culture — Odessa Classics: Musica sacra Ukraina: partes dimension
Culture
Odessa Classics: Musica sacra Ukraina: partes dimension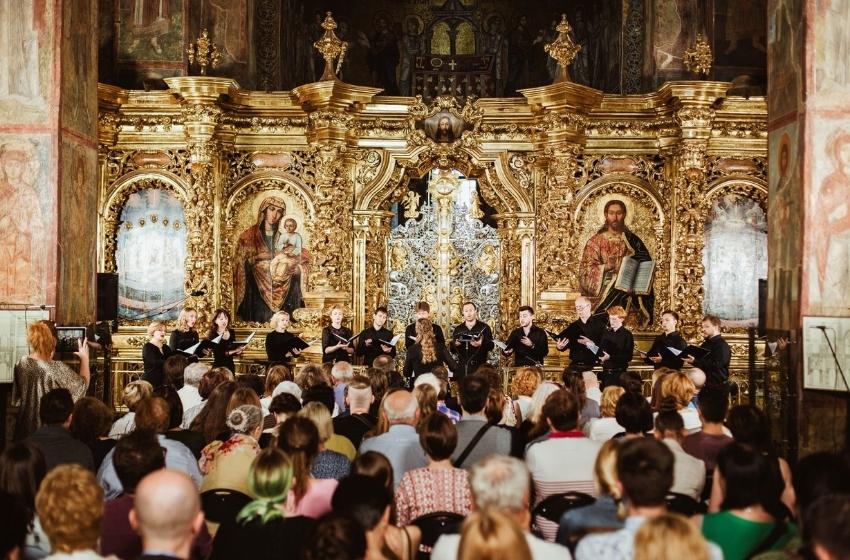 ---
We are starting acquaintance with the participants of the parallel programme of Odessa Classics festival. This year it is very rich and varied. The unique and original project "Musica sacra Ukraina: partes dimension" from Open Opera Ukraine will sound during the Odessa Classics festival on June 4 in the Roman-Catholic Cathedral Church.
---
A part song, partes, part-song or partsong is a form of choral music that consists of a secular song written or arranged for several vocal parts. Curator of the project is Anna Gadetska, the programme director of Open Opera Ukraine.
Open Opera Ukraine is an independent project, which is forming a new culture of consumption of musical intellectual product through modern opera productions, audience development and professionalization of young talent. Bringing together a diverse audience of different ages, opera provokes, fuels the imagination, inspires and enriches those, who wish to speak the language of stories-concepts, embodied in sound. Opera is a powerful cocktail of brave ideas, the pinnacle of relevant artistic movements, a magnificent spectacle that takes your breath away.
In August-October 2020, with the support of the Ukrainian Cultural Foundation, the vocal ensemble Open Opera Ukraine under the direction of Natalia Khmilevskaya recorded and presented the audio disc "Musica Sacra Ukraina". It includes 13 compositions: ten concerts by Nikolay Diletsky and three 12-voice concerts by unknown authors.
The project Musica sacra Ukraina: partes dimension aims to conduct a comprehensive study of one of the most substantial, distinctive, important and little known elements of Ukrainian musical history – polyphonic (partes) Ukrainian singing of the XVII century. This era marked radical changes in the domain of music: the monophonic singing traditional for church practice was replaced by polyphony! This allowed the emergence of the distinctive Ukrainian partes, which consists of thousands of pieces by predominantly unknown authors. The fusion of western tendencies and local tradition created a wonderful synthesis, which allows us to speak of the phenomenon of Ukrainian baroque. 
Most of the compositions presented on the disc will be performed at a concert within the framework of the Contemporary Ukrainian Music programme of the Odessa Classics 2021 festival. It will be possible to follow the panorama of the development of the genre of the Ukrainian part-music concert - from the four-voiced concerts of Nikolay Diletsky in the last third of the 17th century to twelve-voiced works by unknown authors of the first half of the 18th century.
Listeners will plunge into the atmosphere of temple singing, because part music was created specifically for performance in temples, and the space of the Roman-Catholic Cathedral Church will fully reveal the acoustic features of this genre.
Ukrainian Baroque (Part-Singing) is an ideal musical space for exploring your personal horizons.
We invite you to share with us these wonderful and spiritual moments on June 4 in the Roman Catholic Cathedral, at st. Ekaterininskaya 33.
The concert starts at 19.15. Free admission.
---