Main — Business — OECD embarks on opening a regional office in Ukraine
Business
OECD embarks on opening a regional office in Ukraine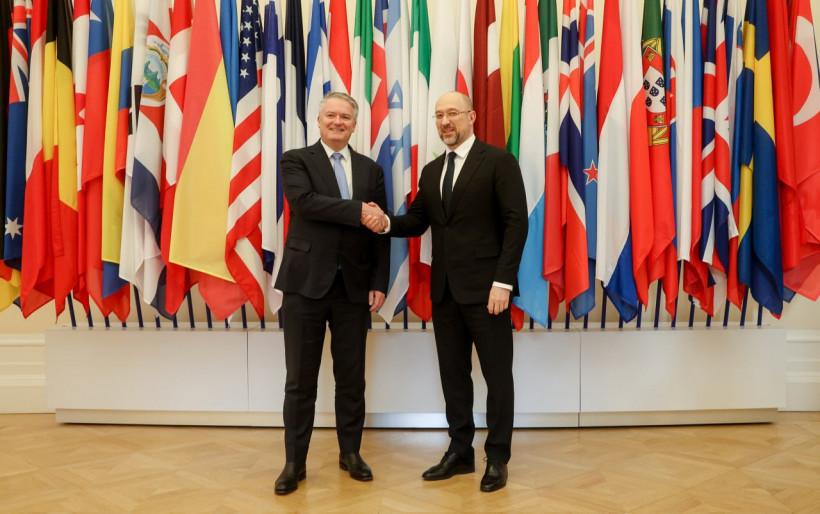 ---
During a working visit to France on December 12, Prime Minister of Ukraine Denys Shmyhal and Secretary-General of the Organization for Economic Cooperation and Development Mathias Cormann signed an Agreement between the Government of Ukraine and the OECD on privileges, immunities and facilities granted to the Organization and the OECD Office in Ukraine.
According to the Head of Ukrainian Government, this agreement officially lays the ground for the launch of a Liaison Office of the Organization for Economic Cooperation and Development in Kyiv.
"Since Ukraine has been recognized as a potential member of the OECD, the office will operate until 2026 to provide support to our country during the recovery. It is significant that the OECD was a co-implementer of the Marshall Plan and now helps to develop the Recovery Plan for Ukraine. We are grateful for this support," Denys Shmyhal said.
The updated agreement is brought in line with modern realities and corresponds in form to similar agreements between the OECD and its member states. The document also provides a legal basis for the expansion and deepening of cooperation between Ukraine and the OECD in the context of further membership in the Organization.
The Prime Minister also noted that this month Ukraine had received a description of provisions of the OECD Program, which will help to implement the standards of the Organization in various fields. He stressed that Ukraine is ready to jointly start working on it in order to join the OECD as soon as possible: "It will become a marker of Ukraine's readiness to join the EU and promote the establishment of our country as a regional leader".
---