Main — War — Oleg Zhdanov warned of massive Russian missile attacks on Ukraine until November 15
War
Oleg Zhdanov warned of massive Russian missile attacks on Ukraine until November 15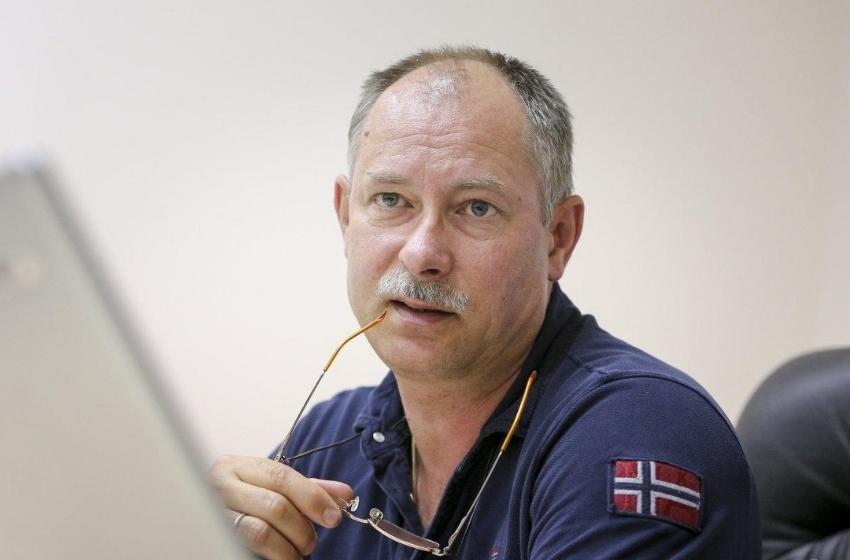 ---
The purpose of the massive missile attacks is to force the West and Ukraine into negotiations.
---
Military expert Oleg Zhdanov warned that Russia could launch several massive missile strikes on Ukraine before the November 15 G20 summit in Bali.
The expert said this on the air of his YouTube channel.
Zhdanov predicts that Russian troops will gather strength and could launch a massive missile strike, repeating the October 10 terror.
"It is quite likely that some kind of stock of missiles is being brought from storage sites, serviced, ordered and prepared for the next stage of a missile attack. Although it is tough with the Russian Federation today, I would venture to guess that they are unpredictable guys about creativity. The only thing that is not yet hurt is the realm of fantasy to blackmail the West and us to force us into the negotiation process," the military expert said.
He noted that November 15 is approaching, when the G20 summit will be held in Bali. Invitations have been sent to both Ukrainian President Volodymyr Zelensky and Vladimir Putin.
"Whether Putin will go, whether he will participate, we don't know. Our president will participate due to martial law, but only remotely, as he usually does, speaking at various international forums. As for Russia, it will need something to say. You understand? Before November 15, Putin needs to say something. And what can he say? That we unleashed a war, the bloodiest after the Second World War in Europe, the largest on the European continent and we continue it? For what purpose? Seizure of Ukraine? Genocide Ukrainian people?" Zhdanov said.
He believes that Putin needs a result that he can "sell" at the G20 summit - these are negotiations.
"That's how we entered the negotiation process, so everything is fine, we are on the way to resolving this conflict." This is the only thing Putin can "sell". And in my opinion, before the 15th, we can expect several attacks from Russia, tough, bloody and forceful. I do not exclude variations on the theme that they are gathering forces and can launch a massive missile strike, repeating October 10," the military expert warned.
---