Main — Business — Olena Zelenska: Every Ukrainian child should be brought up in a family
Business
Olena Zelenska: Every Ukrainian child should be brought up in a family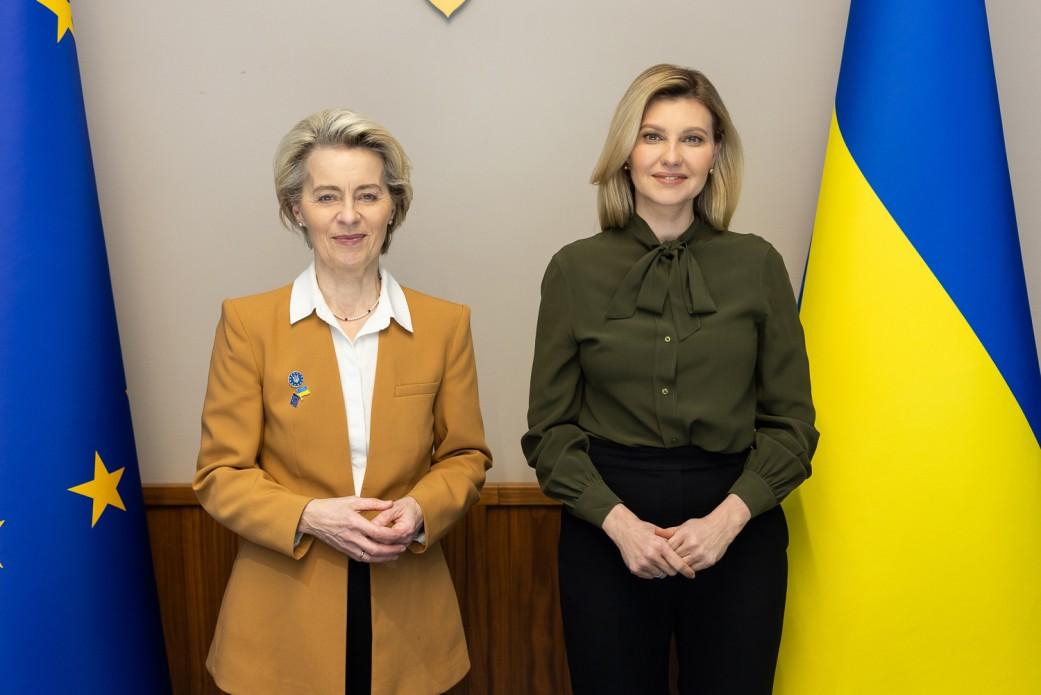 ---
First Lady Olena Zelenska discussed the issue of overcoming orphanhood and introducing family-type forms of upbringing with President of the European Commission Ursula von der Leyen, who is on a visit to Ukraine.
"One of the conditions for us to join the EU is to abandon orphanages. They should be replaced by family-type upbringing. Like many countries in Central and Eastern Europe, Ukraine has inherited a system of large boarding schools for children and adults. This is a relic of the Soviet system. Almost all of our neighboring countries went through this process on the road to membership in the European Union. So today we have examples of best practices, we understand which steps were successful," the First Lady said.
Olena Zelenska emphasized that this is a double challenge for the state, as the transition from the boarding school system to family-type forms of upbringing must be carried out during the war unleashed by Russia.
"We must simultaneously save children from Russian missiles and from life in orphanages. These children need peace, security and family. And not someday, but right now," the President's wife emphasized.
The meeting was also attended by Minister of Social Policy of Ukraine Oksana Zholnovych.
"It is very important to take a systematic approach to the development of child protection policy. Therefore, expert and technical assistance from European partners will allow us to choose the best model, hold a broad public discussion, and identify the most effective steps to ensure comprehensive support for families with children and the upbringing of each child in the family," the minister said.
During the meeting, an agreement was reached that the European Commission would send its experts shortly to start working on the reform plan together with the Ministry of Social Policy.
The First Lady spoke about the difficulties faced by foster families during the Russian invasion. According to statistics, 343 foster families raising 1386 children have become internally displaced because of the war, as they have lost their homes or do not feel safe. Another 706 families with 3093 children have gone abroad and often have nowhere to return to.
"I never tire of repeating that in this war we are fighting for every person and for his or her basic rights. And for children, this is the right to live in a family, to have parents who love them. We are interested in the reform not only because it is a formal path to the EU. Our people, our children need it to make them happier," Olena Zelenska summarized.
---