Main — Business — Opening a Facebook office in Ukraine and launching new products
Business
Opening a Facebook office in Ukraine and launching new products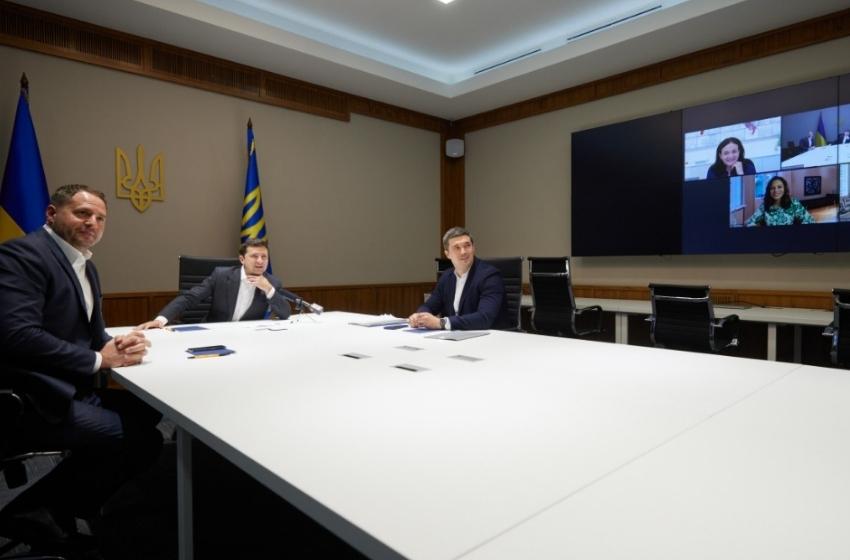 ---
In a video call, the President of Ukraine Volodymyr Zelensky and the Deputy Prime Minister - Minister of Digital Transformation Mykhailo Fedorov discussed the cooperation with the Chief Operating Officer of Facebook Sheryl Sandberg and the Vice President of Facebook Nick Clegg.
---
The main points of negotiations are the possibility of opening a Facebook office in Ukraine and launching new products of the company for Ukrainian users. In addition, the President spoke about the key achievements in the implementation of digitalization and plans.
Digitalization is a priority of our state. It is one of the coolest reforms that is being actively implemented. We are digitizing 100% of public services. It is not only our desire to make all business and state services accessible and comfortable for people in digital format

Volodymyr Zelensky
The Ministry has been cooperating with Facebook since the very beginning of its existence. Together they have already implemented several successful projects. Recently, AMBER Alert has launched a system for notifying missing children.
The head of state also invited Facebook representatives to visit the Diia Summit in Kyiv this fall:
This would be serious support for digital in Ukraine. We are confident that we will be the first in Europe to implement all digital services. Your arrival would be an excellent signal

Volodymyr Zelensky
"We actively cooperate with global technology companies. These are Amazon, Microsoft, Apple, Google, Samsung, Lyft, and many other IT giants. Our goal is not only the regular launch of joint projects but also the emergence of an official Facebook office in Ukraine. For our part, we are ready to facilitate the company's entry into our market. I am confident that our cooperation will be helpful in both Ukraine and Facebook, " said Deputy Prime Minister - Minister of Digital Transformation Mykhailo Fedorov.
Also, in cooperation with Facebook, the Ministry of Finance launched a joint educational project, "Fundamentals of using Facebook and Instagram for online business development," and SMB Hub Ukraine for small and medium businesses. In addition, Facebook has launched the Ukrainian version of the digital education platform for parents, teachers, and adolescents Get Digital as part of the European Digital Literacy Week in Ukraine.
We want to provide the best services and support to our users in Ukraine. This can be seen in collaborative projects, including the recent launch of Facebook AMBER Alert. We hope to strengthen our cooperation in the future

Sheryl Sandberg, the chief operating officer (COO) of Facebook and the founder of LeanIn.Org
---