Main — War — Operational information on 25.03.2022
War
Operational information on 25.03.2022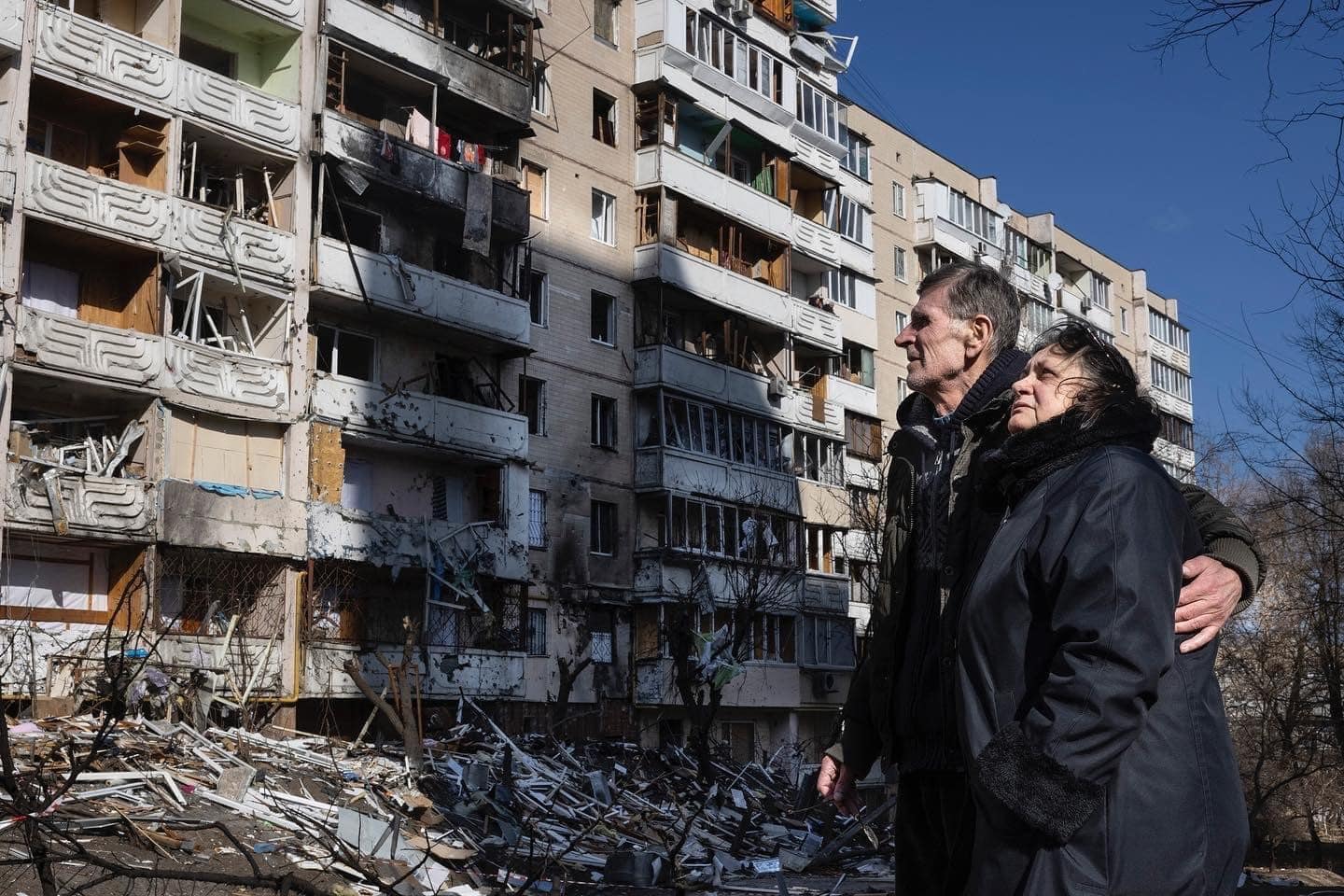 ---
The thirtieth day of the Ukrainian nation's heroic confrontation with the Russian military invasion continues.
During the day the enemy continued to regroup troops to build up forces to resume offensive operations. In some areas, they tries to carry out assault operations, do not abandon attempts to inflict fire damage on certain units of the Armed Forces of Ukraine. The enemy is unsuccessful.
The enemy takes measures to restore combat capability and replenish ammunition and fuel to ensure offensive operations' readiness.
The defense forces grouping continues to conduct a defense operation in certain areas and directions, conducts a stabilization operation, and performs territorial defense tasks.
The defense forces involved in implementing measures to defend Kyiv continue to repel the enemy's offensive, inflict fire on him and hold certain boundaries.
At the same time, there are facts of criminal activity of the russian military-political leadership, systematic violations of International humanitarian law, norms of humane treatment during the war.
In the temporarily occupied territories of Ukraine the occupiers continue to terrorize the local population, forcibly deport people to the territory of the russian federation, carry out chaotic shelling of settlements to intimidate the local people, seize vehicles and personal belongings.
In Lugansk in the TOT of Lugansk region, the occupiers set up a military hospital, which now full of wounded servicemen of the russian federation. Part of the hospital is used to store corpses because the local morgues are overloaded.
The enemy continues to suffer losses among the leadership. Thus, on March 25th, Ukrainian defenders killed the commander of the 49th General Army of the southern military district, lieutenant general Yakov Rezantsev.
Stronger together! Believe in the Armed Forces of Ukraine!
Let's keep calm!
Glory to Ukraine!
---