Main — Diplomacy — The Multidisciplinary Polyclinic of St. Catherine's Clinic turned eight
Diplomacy
The Multidisciplinary Polyclinic of St. Catherine's Clinic turned eight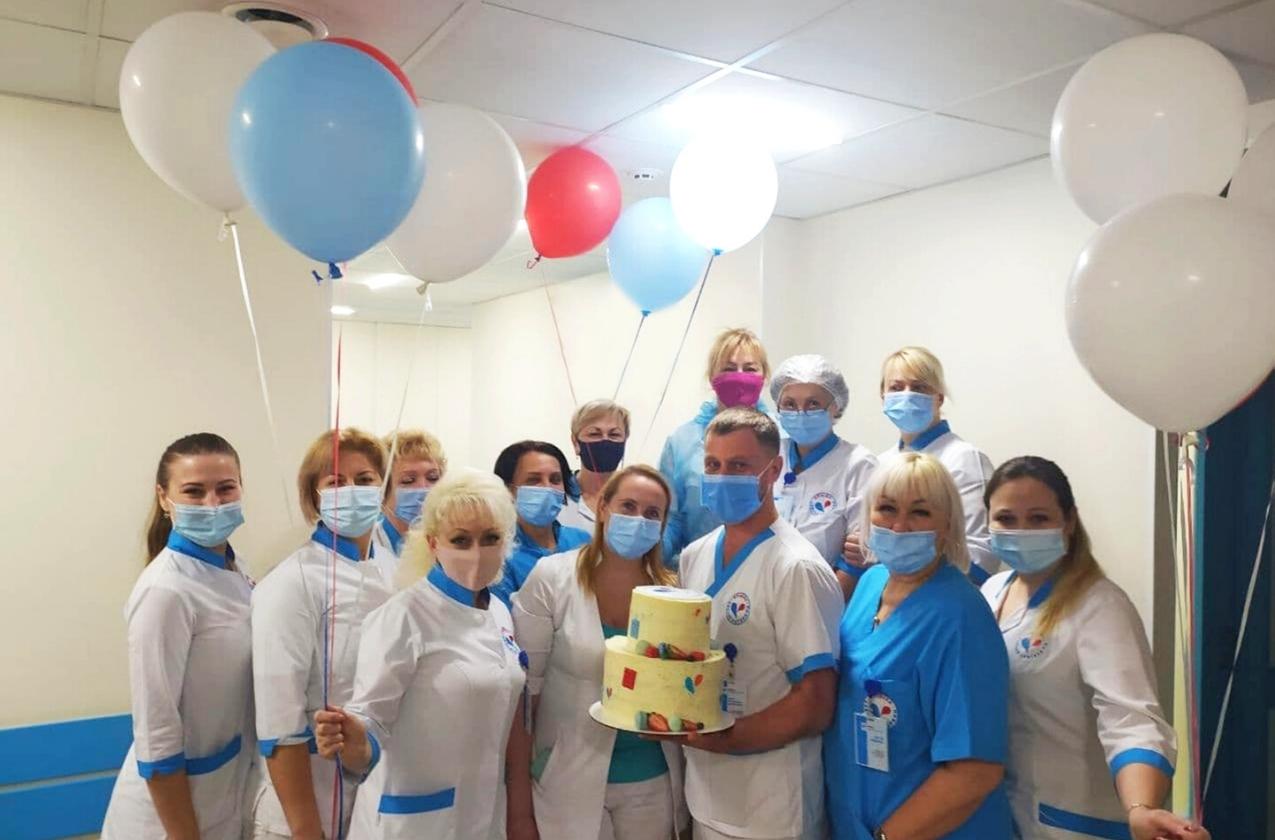 ---
On December 7, the Polyclinic of St. Catherine's Clinic celebrated the 8th anniversary of its foundation. In 2012, a private medical institution for children and adults was opened in Odessa, which united specialists of more than 30 specialties. Over the years, the doctors of Polyclinic No. 1 have cured more than 120 thousand patients, and more than 4 thousand residents of Odessa have signed declarations with family doctors.
---
Today, St. Catherine's polyclinic is a multidisciplinary institution, where more than 70 doctors of different specialties receive visits: family doctors, pediatricians, cardiologists, traumatologists, surgeons, gynecologists, neuropathologists, endocrinologists, urologists, nephrologists, immunologists, ophthalmologists, oncologists, etc. Physiotherapy and manipulation rooms, functional and ultrasound diagnostics rooms are organised for the patients of the Clinic. The Polyclinic also has a day hospital where patients undergo all the necessary procedures.
One of the most important directions in the work of the Clinic is the Family Medicine Service. There are 10 family doctors at the Polyclinic, each of whom accompanies more than a thousand patients. On average, doctors take another 30-40 patients' calls at home every day. In the polyclinic, all services according to the declaration with a family doctor are provided free of charge, according to the implementation of the first stage of medical reform in Ukraine.
In 8 years we have grown and changed significantly. New directions has been gathered, a team of trusted professionals has gathered. More and more Odessa citizens conclude contracts with our doctors, draw up insurance programs and health programs. 2020 is unlike any other year. Observing the quarantine rules, we accept 1.5 times more patients than a year earlier. Of course, the workload has increased, but we are trying to help everyone who needs qualified medical care.

Denis Shapovalov, Head of Polyclinic No. 1
---
St. Catherine's Clinic is a multidisciplinary medical clinic located in the South of Ukraine. The departments of the Clinic provide over 2500 types of medical services at the European level and are equipped with the latest generation of medical equipment. Main areas of work: Center for Cardiology, Center for Heart Attack and Stroke, Center for Orthopedics and Traumatology, Center for Minimally Invasive Surgical Endoscopy, Center for Urology, Center for Gynecology, Center for Neurosurgery, Center for Vascular Surgery, Center for ENT Diseases, Center for CT and MRI, Emergency Center 24/7, Ambulance service. The quality of medical care in the Clinic meets the highest accreditation category of the international standard of the Management System ISO 9001: 2015. The clinic was founded in 2003.
---