Main — Diplomacy — To find habitation in Ukraine
Diplomacy
To find habitation in Ukraine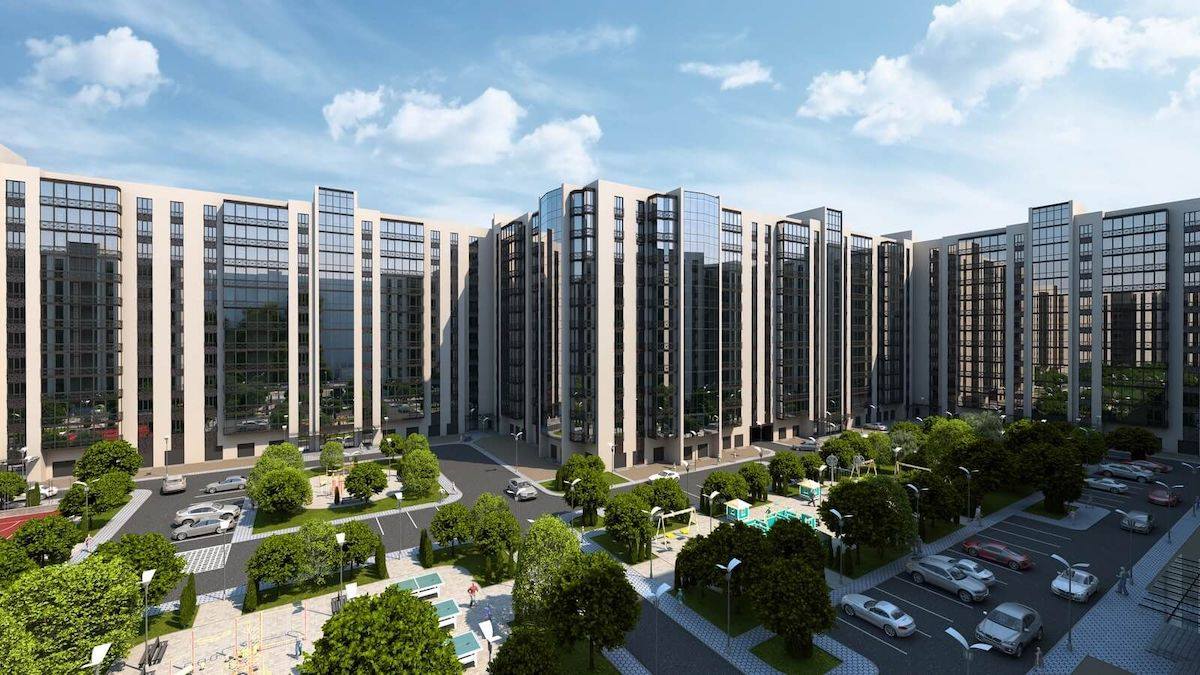 How much is rent in Ukraine? Prices for rental accommodations are differentiated, directly dependent on locations of flats, their size, material, and year of construction of each house, settlement, plus many other features. Let's figure out how much it costs to rent housing in Ukraine.
The relevance of hiring an apartment in Ukraine
Finding housing on small budgets requires active market monitoring. Alas, sometimes to choose a more profitable option, you have to put up with:
not the best location;
presence of housemates (if you hire any room);
fraud risks(if you hire without realtors, without agreeing with landlord).
If it is not possible to choose any house, you should ask your friends and acquaintances, perhaps they also look for some residence. Cooperating, you can share expenses for two with a neighbor. The priority is good house with high-quality repairs, the presence of modern household appliances, including durable furniture. What matters is metro stations presence, a ground route transport interchange. Every flat building infrastructure plus location is extremely important. 70% of potential tenants prefer to have a residence near their work place or center.
How much is it realistic to rent an apartment
How much does it cost to rent an apartment in Ukraine - is a popular question. According to information from the National Bank, charges of renting flats grow and will continue, due to high demand in large cities.  Rental payments rose by 15-20%. Rates for rental housing rapidly increases in megacities, where such real estate is more relevant and in demand. These are Kiev, Lvov, Kharkov, Dnepr, Odessa. the value of a budget one-room apartment starts at UAH 6500. The prices for renting apartments in Ukraine, in particular, in Kiev, depending on the area's popularity. If it is Desnyanskiy, Svyatoshinskiy, Darnitskiy, Solomenskiy, Goloseevskiy, Obolonskiy - rental rate is average. People with little means prefer to hire accomodation. The expensive ones include central Shevchenkovsky, Pechersky, Podolsky. True, final prices will depend on the street, traffic intersection, the residential building condition, including the repairs presence in each apartment. It is more profitable to find accommodations in some suburbs.  mainly new buildings are offered, the value is an order of magnitude lower than within the city, with all necessary communications and infrastructure. Following Kiev, Odessa and Lvov became leaders in high prices for rental housing. One-room housing can be rented for an average of 5.5 and 4.5 thousand hryvnias, respectively. But the cheapest one-room apartment can be rented in  Luhansk region including the Carpathian region. Every one-room apartment average rental price does not even reach 2 thousand hryvnias per month. In the end, compare yourself.
The cost of 1-room apartments for rent in ukraine monthly in UAH:
Kiev - 6 636;
Odessa region - 5,457;
Lviv - 4 488;
Transcarpathian - 3 641;
Kharkiv - 3447;
Chernivtsi - 3,372;
Rivne - 3 357;
Vinnytsia - 3338;
Khmelnitskaya -3,005;
Kievskaya - 2,906;
Cherkasskaya - 2 830;
Zhytomyr - 2 810;
Poltava - 2 703;
Volynska - 2,560;
Kirovograd - 2,528;
Ternopil - 2,469;
Dnipropetrovsk - 2,452;
Nikolaevskaya - 2,281;
Zaporizhzhya - 2250;
Donetsk - 2,145;
Kherson - 2136;
Chernihiv - 2,096;
Sumy - 2,022;
Ivano-Frankivsk - 1,960;
Luhansk - 1,783.
If you want to know how much does a house rent cost in Ukraine, use different search engines that can help you.