Main — Culture — Postcards from Ukraine: DakhaBrakha narrated the story of the Ascension Church in the Chernihiv region
Culture
Postcards from Ukraine: DakhaBrakha narrated the story of the Ascension Church in the Chernihiv region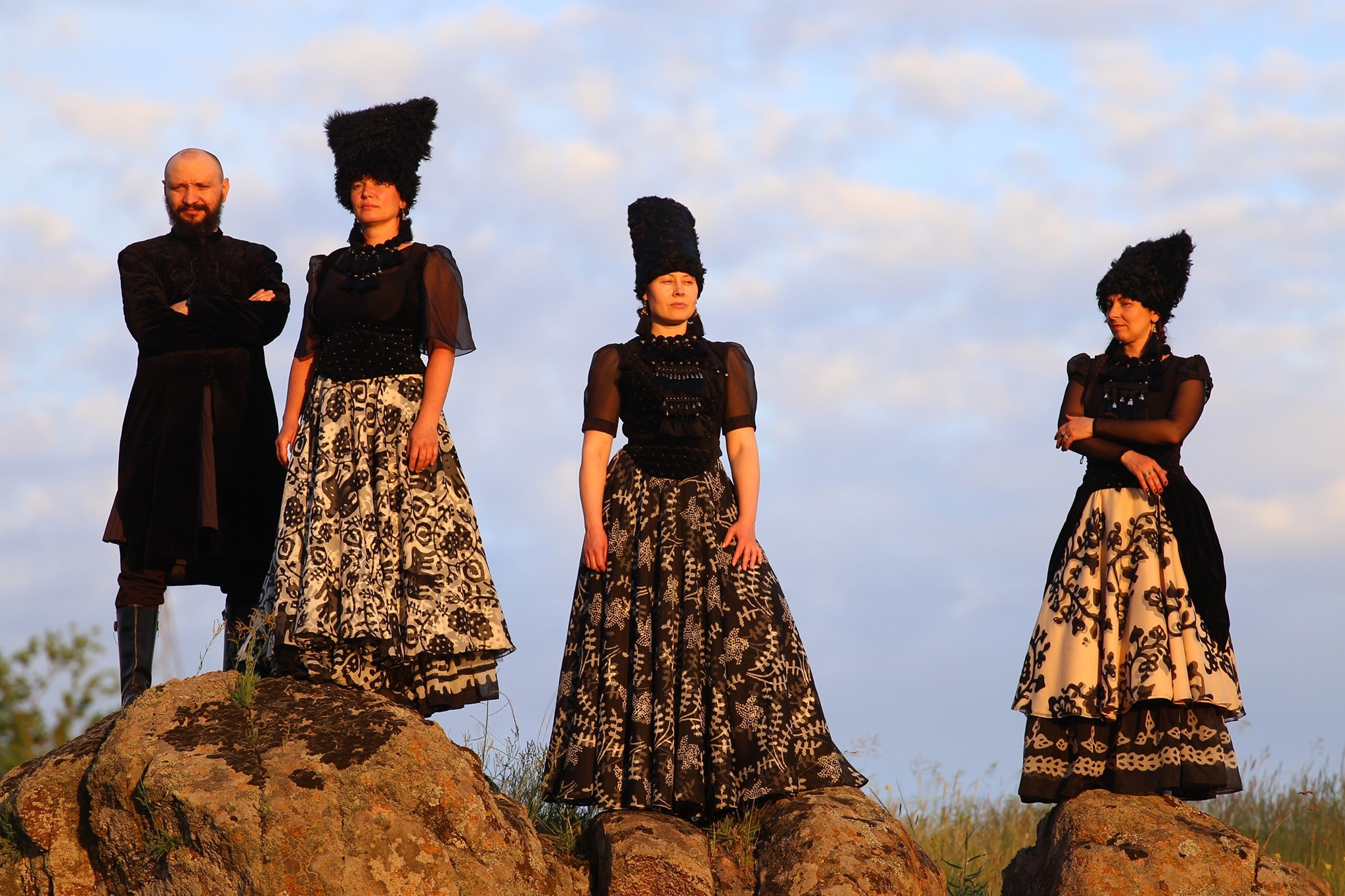 ---
The members of the DakhaBrakha, Ukrainian folk music quartet — Marko Halanevych, Nina Harenetska, Iryna Kovalenko, and Olena Tsybulska — narrated the story of the Ascension Church in the village of Lukashivka in the Chernihiv region, destroyed by the Russian invaders. The aim is to let the whole world know about the crimes of the Russian army.
The Ascension Church in the village of Lukashivka was the first wooden church built on its site in 1781 and dismantled at the beginning of the 20th century. In 1913, it was replaced by a stone temple — a cruciform building with a two-tiered belfry, designed in the eparchial architectural style, which was popular in the Russian Empire of that time. After seizing power in Ukraine, the Bolsheviks terminated the function of the church and used it as a warehouse until 1988. Many temples faced a similar fate being unfortunate enough to fall under Soviet control.
On the 21st day of Russia's invasion of Ukraine, as a result of fierce battles, the church was destroyed with its facades, domes with crosses, and interiors mutilated. When the Armed Forces of Ukraine expelled the Russian forces from the Chernihiv region, rescuers found not only the remains of ammunition and garbage but also human bodies on the temple's territory.
Entire generations in Lukashivka have consolidated around the local church for years. This was the place where they exchanged vows, baptised their children, prayed, and accompanied family and friends on their final journey. The site's activities flourished until Russia's barbaric invasion of Ukraine in 2022.
"Our band sings, in particular, about the people's memory, which goes back ages and which Russia has been trying to erase for centuries," Olena Tsybulska noted in the video.
One can destroy the walls, but can never destroy the memory.
"Postcards from Ukraine" project tells about destroyed monuments of Ukraine. With the support of USAID, a single database was created with about 100 monuments, where you can see the scale of the destruction and read the history of each monument in English and Ukrainian.
The project team urges you to tell the world about the destruction of Ukrainian culture, distribute postcards on social networks and send them to your friends abroad so that the world learns the truth about how Russia is destroying the cultural heritage of Ukraine.
---