Main — Diplomacy — President paid a visit to the wounded border guards at the Main Military Medical Center and presented state awards
Diplomacy
President paid a visit to the wounded border guards at the Main Military Medical Center and presented state awards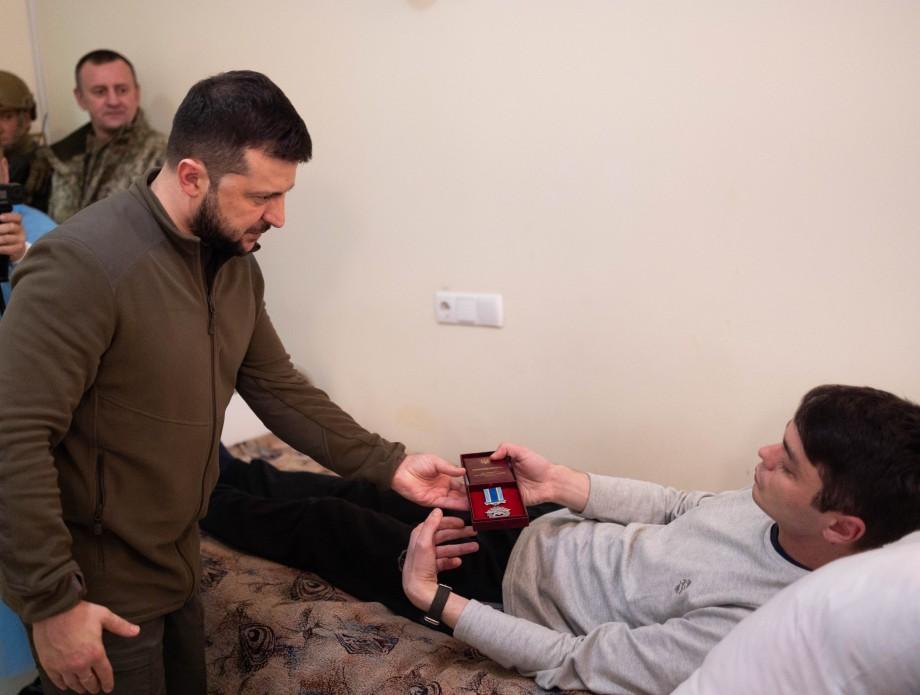 ---
Source: Presidental website
President of Ukraine Volodymyr Zelenskyy paid a visit to the wounded border guards undergoing treatment at the Main Military Medical Clinical Center.
This medical institution of the State Border Service provides assistance to wounded border guards with injuries of varying severity.
Volodymyr Zelenskyy spoke with Head of the State Border Service of Ukraine Serhiy Deyneko and the management of the clinical center, inquired about the needs in the medical field and the measures taken to help defenders during the war.
For personal courage and selfless actions in defense of the state sovereignty and territorial integrity of Ukraine, loyalty to the military oath and in accordance with decrees, the President presented state awards to eight border guards from various units. They were wounded in battles for Kharkiv, Chernihiv and Gostomel, as well as in clashes with enemy sabotage groups.
In addition, the state award was given to an orthopedist-traumatologist of a medical institution. The medical service officer is a leading military traumatologist in Ukraine and conducts complex surgeries, saving the lives and health of defenders.
The servicemen were awarded medals "For Military Service to Ukraine" and "Defender of the Homeland". 
---