Main — Business — PRO DECÒ: international design conference
Business
PRO DECÒ: international design conference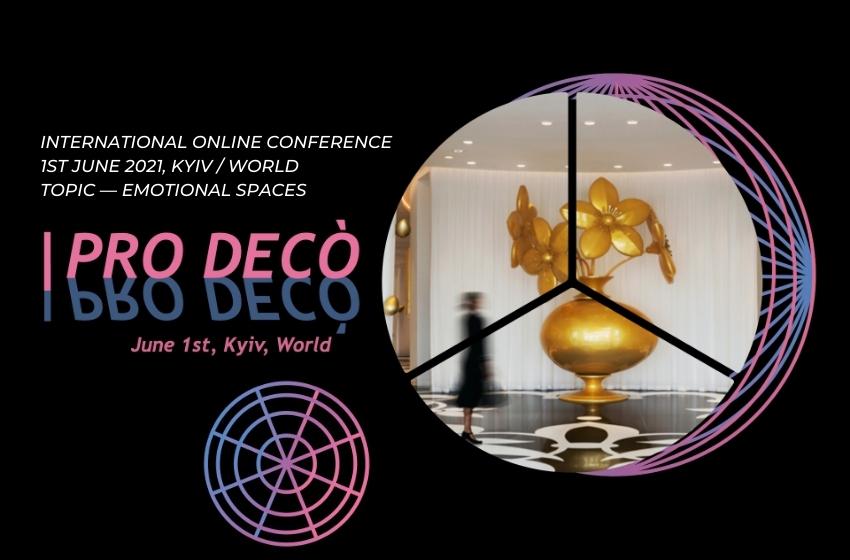 ---
If we don't go to Milan, Milan will come to us! We are waiting for you at a unique international design conference. June 1, 2021, from 10 am to 07 pm, online
---
The pandemic has made changes in our lifestyle. Design wikis, exhibitions and festivals, which have been held for years on fixed dates, have been cancelled or postponed to 2022. For more than a year we have not walked the streets of Paris as part of the Paris Design Week, have not heard sensational news from the Dutch Design Week, and the most annoying thing is that we did not reboot in Milan, the world design capital. But if we don't go to Milan, Milan will come to us. So the organisers of the international design conference PRO DECÒ took a decision and gathered world celebrities in the digital space.
It's the volume of modern meanings in the design industry, which is necessary for everyone: both professionals and the general public.
Paola Navone (Italy), Marcel Wanders (Netherlands), Sara Folch (Spain), Fabrice Ausset (France) and other design stars, teachers and mentors will gather online on June 1, 2021 to inspire, provide useful advice or knowledge and convey those mood and vibes, which we have been missing for a long time.
Lectures (Adrienne Chinn, Cecile Moreau), presentations (Fabrice Ausset, Jordan Moser, Sara Folch) and interviews (Paola Navone, Marcel Wanders) in webinar format, virtual tours (Serdar Yannikov, Ekaterina Tereshchenko) and live broadcast of the round table (Oleg Volosovsky, Yuri Zimenko, Dmitry Sivak, Oksana Dolgopyatova, Vitaly Kasinets, moderator - Konstantin Kovshevatsky).
The depth of the world's personalities who have joined PRO DECÒ is truly impressive: their knowledge, experience and philosophy give us the opportunity to look broadly and diversifiedly at the emotional side of design while we are not travelling.

Larisa Tsybina, organiser
EMOTIONAL SPACES
It is obvious that the pandemic has shaped a new model of modern spaces and their future evolution: houses have become more functional, and public spaces have been given new emotions. That is why the organisers of the forum paid special attention to spaces: their atmosphere and methods of its creation, conceptual and semantic loads of both private and public premises.
Don't limit my world. Let me make your world limitless.

Marcel Wanders
Marcel Wanders hints not at the current conditions of world existence, but at our inner emotional limitations.
Join the event! Give your design new emotions!
---