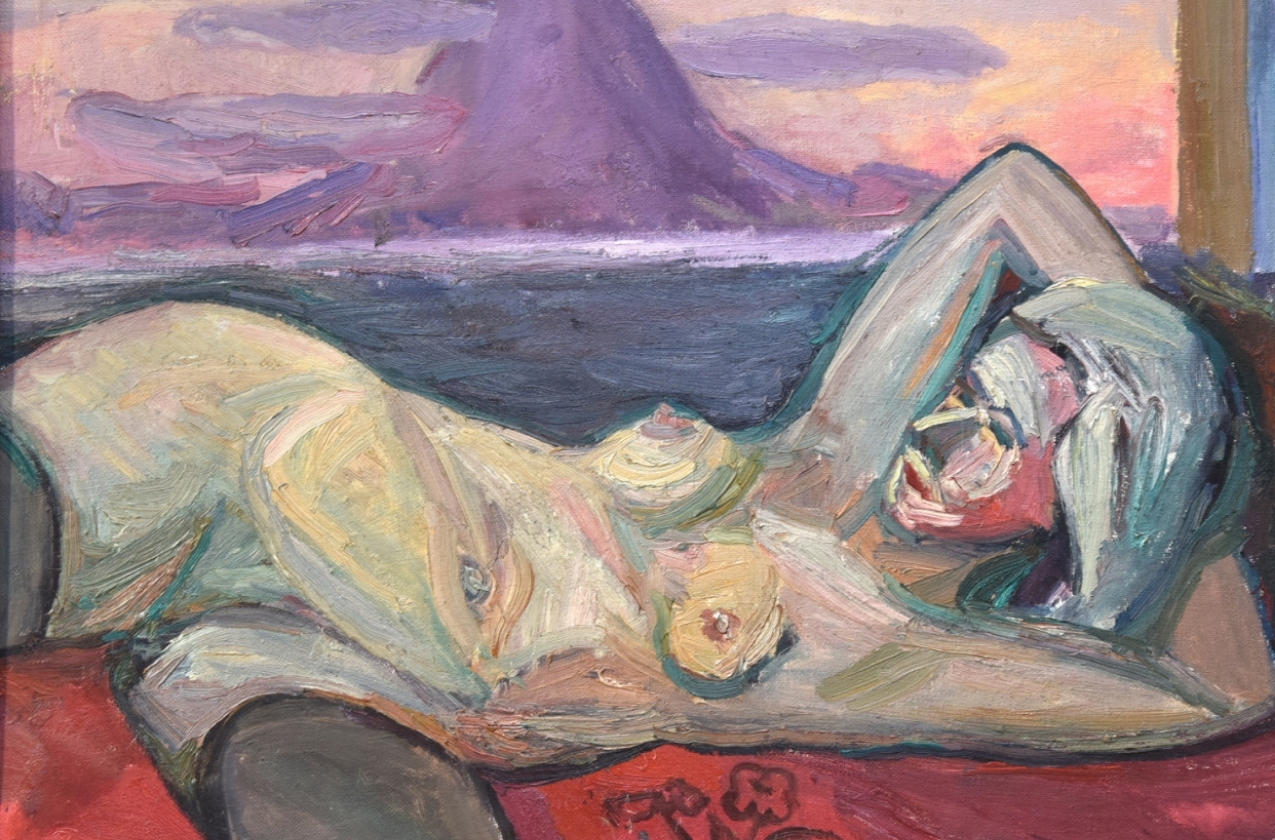 ---
Why is the female body so important for artists and why does its image become an occasion for self-portrait interpretation? The main question of the new group exhibition "Right for Nude" has opened in #Ragtime2.0 space of Western and Eastern Art Museum.
---
This exhibition is a simultaneous confirmation and denial of artistic manifestations. Do we have the right to our own identity and the unique assistance of the world around us? Should we respect other people's weakness and vulnerability, otherness and thirst for its universal exposure? What is primary in the intimate and public relationship between the artist and the world? Which of them is the subject and which is the objectified? Can one of the most respected genres of fine arts be considered a metanarrative phenomenon that allows us to argue about personal reflections?
This exhibition raises questions and challenges not only the museum space, but also the audience and the artists themselves. Internal dialogue and reflection on the existence of pure aesthetics, the subjective attitude to the right to expression and its ethical boundaries, the existing diversity of sexual expression and the right to its acceptance.
Do we really have the right to expose ourselves to the world, realizing that we are violating borders and what the walls of subjective isolation are made of?
All works were provided by a Ukrainian collector who wished to remain anonymous.
The project involves 27 artists from all over Ukraine, who presented about 60 works in the chosen genre. The curators of the project are Yekaterina Mikheitseva, deputy director of the museum, and Marina Gaidamaka, an artist, whose paintings are also included in the exhibition. The female body in various angles and states is presented in the vast majority of works. There is only one image of a naked man.
"Right for Nude" will work every day until January 31, 2021 (except Wednesday) from 11:00 to 17:00
Artists:
Yuriy Pliss
Yevhen Rakhmanin
Mykolay Prokopenko
Valery Yukhimov
Oleksiy Ilyushin
Viktor Pavlov
Stas Zhalobnyuk
Volodymyr Kupyansky
Tetyana Cheprasova
Viktor Chumachenko
Yevhen Klymenko
Nina Murashkina
Maksym Mazur
Vladyslava Dyshlevyra
Volodymyr Korennikov
Ivan Starenkov
Oleg Lunyov
Sasha Reznikov
Alexander Vinokur
Margarita Polyakova
Vasily Koval
Kateryna Zub
Vasily Zhirov
Olga Razinkina
Tatiana Moloda
Marina Haydamaka
Yevhen Godenko
Mykola Stepanov
Photos: Dumskaya
---