Main — War — Russia uses merchant ships to transport weapons through the Bosphorus
War
Russia uses merchant ships to transport weapons through the Bosphorus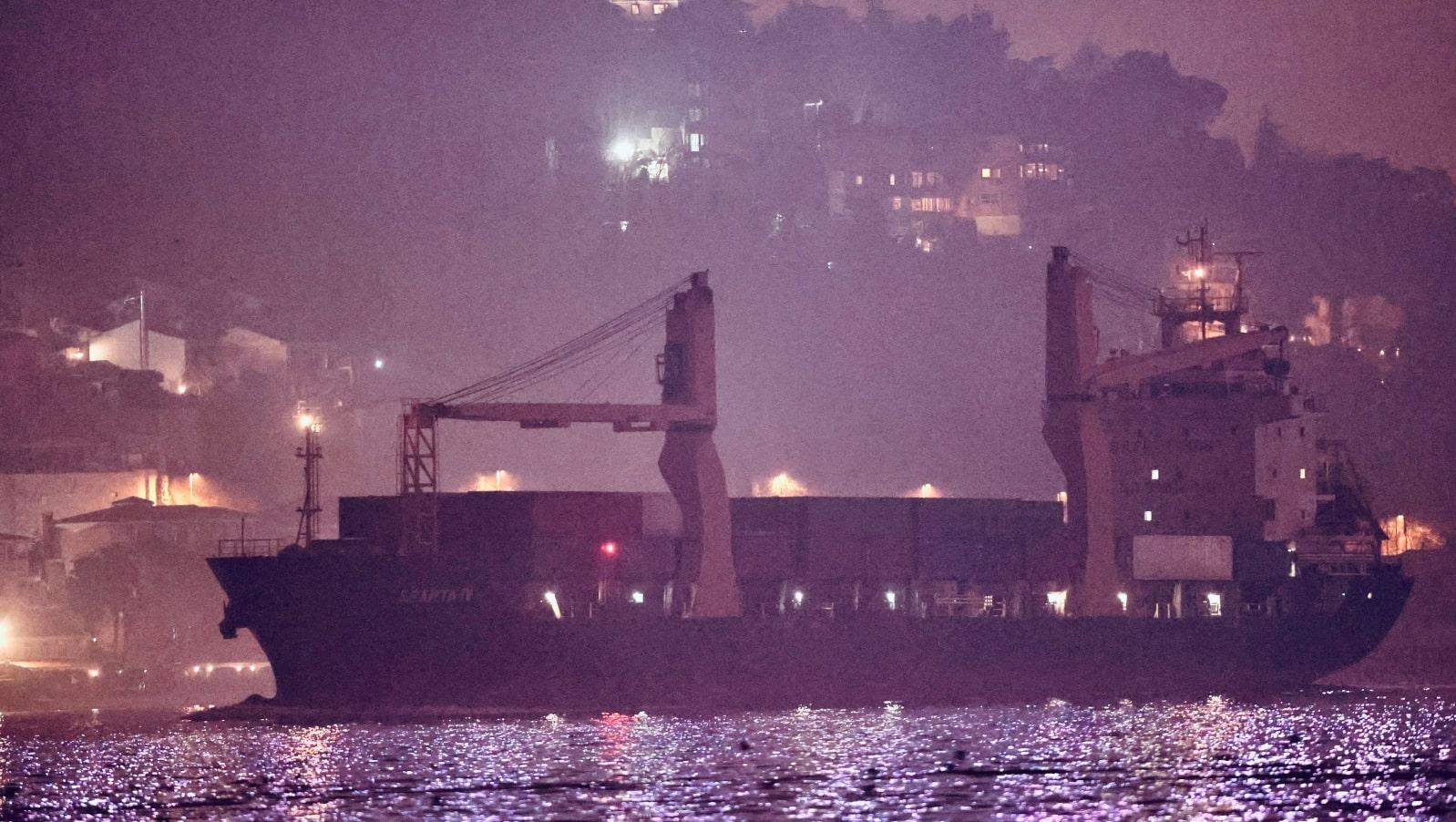 ---
Photo: The Russian ship, MV Sparta IV, passed through Istanbul en-route to a Russian base in the Black Sea on the night of March 4. Shipping containers can be seen stacked on the deck, over top of the holds. Photo Yörük Işık
When Turkey closed the Bosphorus to warships due to the war in Ukraine, Russia began using auxiliaries and merchant ships to transport military supplies across the straits. Naval News writes about this, citing data from members of the Bosphorus Observer group and defense expert Yörük Işık.
According to observers, the ship arrived in Tartus in Syria carrying humanitarian aid. This followed the devastating earthquake on February 6. The aid was carried in shipping containers on deck. And then - stuffed with military cargo from the naval base of the Russian Federation, for Novorossiysk.
The ship sailed through the Bosphorus, accompanied by vessels of the Russian Navy, and passed through the strait at night. And before entering the Bosphorus on March 1, 2023, Sparta IV was accompanied by the Russian Navy's missile corvette "Steregushchiy".
This is not the first time Russian container ships have carried military cargo. According to experts, in August 2022, Russian S-300 air defense missiles were also loaded at Tartus in Syria and were delivered to Novorossiysk.
Recall that earlier, Deputy Prime Minister of Ukraine for Reconstruction Oleksandr Kubrakov and Minister of Foreign Affairs of Ukraine Dmitry Kuleba appealed to the international community to influence Russia and unblock maritime merchant shipping for Ukraine. After all, Russia deliberately complicates the work of the "grain corridor", while its ships move freely by sea and are not inspected at all, which allows the aggressor to deliver by sea, including military cargo.
---